Safe Summer Grilling
Enjoy The Sizzle, Not Hazardous Fizzle ...
Grilling Safety Steps Are Key For Enjoying Summertime Cookouts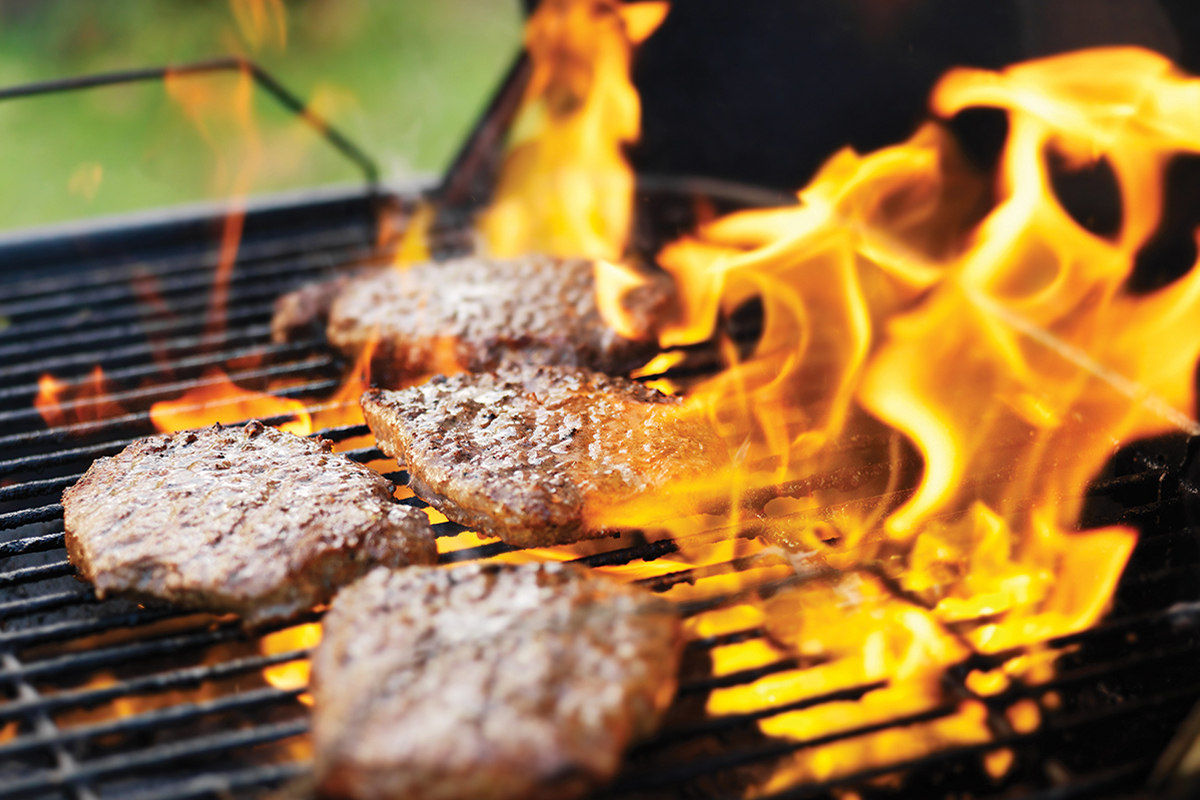 Firing up your backyard grill this weekend to cook dinner for friends and family, or are you planning on going camping for a fun summer getaway? Whether you're grilling burgers or brats, steaks or seafood, make sure you've run through your grilling safety checklist before you ignite the charcoal briquettes or crank open the gas valve on the propane tank. Even the slightest oversight can spark danger, potentially leading to extensive property damage and severe burn injuries. Basic safety tips can keep your cookout from going up in flames.
Grilling fire facts
According to the National Fire Protection Association:
– July is the peak month for grill fires, followed by June, May, and August;
– 10,600 home fires are started by grills each year, on average;
– Roughly half of the injuries involving grills are thermal burns.
general Grilling Safety
To avoid grilling disasters and promote safe outdoor cooking all summer long, always keep in mind the following safety tips.
– Grills should only be used outside, and placed on a level surface, far away from structures such as your house, deck railing, or overhead tree limbs. Kids, pets, and recreational activities should be kept away from the grill too.
– Check to see that your grill's legs are sturdy and avoid grilling on a combustible surface such as a wooden deck.
– Position your grill so sparks and smoke won't fly towards people, furniture, or buildings.
– Avoid grilling in a confined space and don't grill on balconies and decks of apartments and condominiums.
– Protect your hands and body by using potholder-type gloves and a heavy apron when cooking over the grill.
– Keep lighted cigarettes, matches, and open flames away.
– Be sure to keep the grill clean by removing grease or built-up fat from the cooking grate and the drip trays under it.
CHARCOAL GRILL SAFETY TIPS
– Never allow burned coals to smolder in any container on a wooden deck and be sure to douse coals with water before they are disposed.
– Do not discard used briquettes in a cardboard carton or any other combustible container.
– Avoid using gasoline, kerosene, alcohol, or a cigarette lighter to ignite a fire.
– Do not add more starter fluid to an existing fire.
– Only use enough charcoal for the amount of time it's needed.
– Make sure the ash catcher is properly attached when using a kettle grill.
– In the event of bad weather, do not move a grill indoors; hot charcoal can build up lethal levels of carbon monoxide.
GAS GRILL SAFETY TIPS
– Always store gas tanks in an upright position outside and away from your home or garage and out of reach of children and pets.
– Make sure tank valves are turned off when not in use.
– To see if there may be a leak in a tube or connection, pour soapy water over it with the valve turned open. Bubbles will appear if there is a leak. Should there be a leak, shut off the gas immediately and do not use the grill until it is repaired.
– Be sure to open the cover before lighting. Although gas fuels the fire, you shouldn't smell gas while cooking; if you do, the grill may have a leak. Turn off the burners and propane tank – if you continue to smell gas after the grill is turned off, move away from it and call the fire department. If you do not smell gas once the grill is turned off, you should have the grill professionally serviced before using it again.
Regardless of what kind of grill you have, it's important to take safety precautions. Then, you can enjoy your cookouts knowing that you've taken steps to help keep your home and loved ones safe in the process.
And for all types of grilling, never leave your grill unattended when in use. Taking time to check for safety will have everyone remembering your outdoor party for the right reasons.
Thomas Walters
Allstate agent and owner of Walters Insurance Agency, located at 3207 Rogers Rd. in Wake Forest.