Road Trip Ready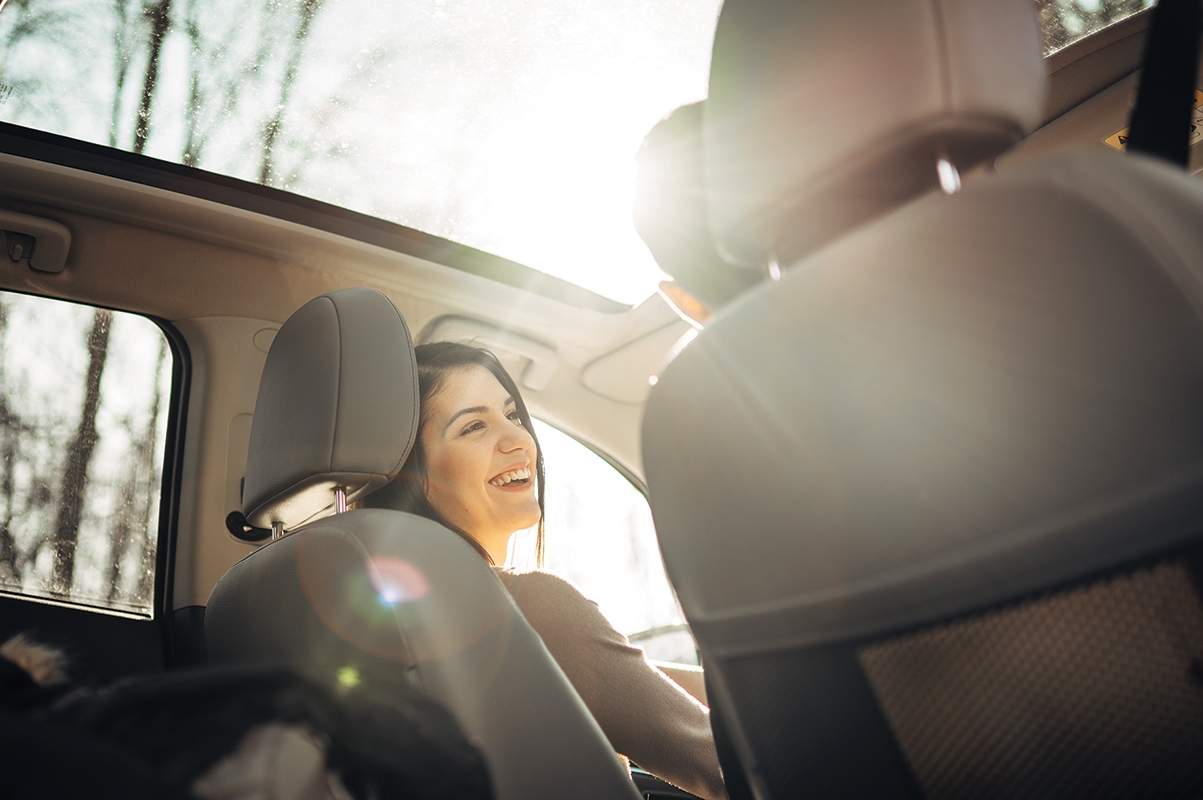 Are you traveling this holiday season? For many families, holiday travel means long hours in the car. A little preparation and organization can make all the difference for your next road trip. WakeMed Children's and WakeMed Orthopaedics share a few tips to keep you and your family healthy, active, and happy when on the road.
Making Healthy Choices on the Road
No matter where or how you travel, snacks are a must. It can be hard to get proper nutrition on the road. Pack healthy snacks and choose more wholesome options at fast food joints to keep you fueled. Recommended road trip snacks tips include: extra water; granola bars; fresh fruit, such as apples, bananas, grapes, and pears; raisins and dried fruit; trail mix (be aware of nut allergies if others are in the car); whole grain bread; whole grain crackers or pretzels; string cheese or individually wrapped cheese; and travel size peanut butter or hummus dips (again, be allergy aware).
Move Your Body
During road trips, take a moment to move those muscles. Sitting for long periods of time can tighten and fatigue muscles, joints, and tendons. Stop every two or three hours and move your body. Trust us, your body will thank you later. Check out InterstateRestAreas.com for rest stops located along your route.
Adjust your seat so your lower back is supported. Make sure you sit comfortably with good posture. This means sitting up straight with your feet on the ground, not with your legs under or beside you. And from time to time, move around in your seat. This distributes your weight to other muscles groups, alleviating tightness and pressure on your spine, lower back, and glutes.
Travel in comfort. Try a car seat accessory that provides added support and improves posture. A variety of ergonomic seat products are available like neck-supporting pillows, lower back cushions, and cushy seat covers.
Road Ready Stretches
Don't just sit there – stretch! Prevent tightness and strain with these stretches that increase joint and muscle flexibility and improve blood circulation.
In The Car Stretches
– Wrists and Forearms: Extend your arms above your head and move your wrists in circular motions. Change directions after 10 reps. Grasp your fingers and gently bend them down. Hold for 10 seconds, then bend your wrist by pulling your fingers down. Hold for 10 seconds and repeat movements for 10 reps.
– Arms, Shoulders, and Upper Back: With arms extended above your head, interlock your fingers and gently move your arms back. Hold for 10 seconds. Lower your arms and repeat for 5 reps.
– Neck: Move your shoulders down and back. Slowly bend your neck from side and front to back. Hold for 15 seconds.
– Back: With your seat belt on, hinge forward so your chest meets your quadriceps. Loosely hang your arms between your knees and reach for the floor. Relax, allowing your body weight to pull you down and to increase the stretch. Hold for 20 seconds.
– Lower Trunk: Sit up straight with shoulders down and back. Twist at the lower back to one side. Using your hands, push at your legs into a deeper twist. Hold for 15 seconds and repeat the other side.
Out of the Car Stretches
With each stretch, keep your heels firmly planted and maintain a straight back and neck posture. Hold for 30 seconds and repeat by switching legs.
– Calf Muscle: With your hands on the car, place one foot in front of the other. Slowly lean forward onto your front foot and stretch the calf muscle of your rear leg. Try to keep your rear leg straight and both heels firmly planted to provide more stretch.
– Quadriceps: Stand on one leg and pull the other directly behind you with your hand. Try to touch your heel to your gluteus.
– Standing Groin: Stand with your legs wide apart. Shift your weight onto one of your legs and bend at the knee. The knee of your bent leg should be in line with your toes.
– IT Band: From a standing position, cross one leg in front of the other. Lean your upper body toward the side of the front leg and push your hips in the opposite direction.
WakeMed Health & Hospitals
WakeMed Health & Hospitals is dedicated to helping you and your family enjoy a healthy life by providing the best medical care possible. WakeMed North Hospital offers residents and families of northern Wake County and surrounding communities access to a variety of health services and the highest quality and safest care in a warm, patient-friendly environment. The adjacent Physicians Office Pavilion is home to several physician offices and specialties, including primary care, ENT, pediatrics and pediatric specialists, orthopaedics, physical therapy, OB-GYN care, and more. For more information about WakeMed North and its services for the entire family, visit www.wakemed.org/north.