Real Estate Today
Home Buying And Selling Amid COVID-19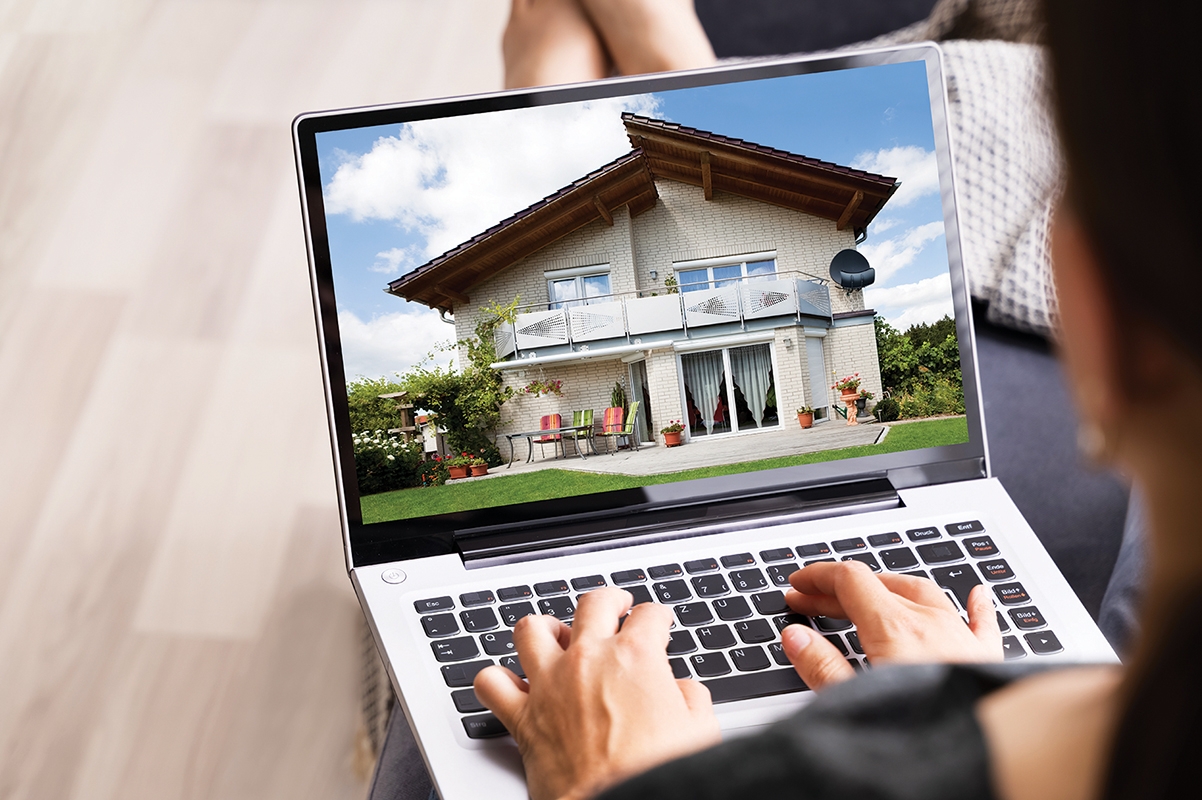 During the recent stay-at-home order, and the many months hunkered down staring at the same set of walls, you may have found yourself daydreaming of a different home. Maybe a bigger house, or maybe one a bit smaller; perhaps one on a cul-de-sac, or one with a backyard pool. Regardless of the new home you've been daydreaming about, thinking and wishing is the natural first step of taking the path to finding your perfect home.
During the COVID-19 pandemic, life has forced us all to continuously adjust how we navigate personal and business situations. Real estate agents are no different. The home buying and selling processes they follow have also adapted, helping buyers and sellers to be more structured and effective in order to meet and exceed their needs safely. But even though the processes may look a little different these days, I'm here to reassure you that it's still a good time to purchase or sell real estate.
If you are considering a move, questions will start to pile up organically, and ultimately lead to the formation of a plan. Questions that are frequently being asked and discussed include:
– Where do I start as I try to narrow down my wish list?
– How do I begin to get my home ready to hit the market?
– Can houses be seen during COVID-19, and how has the pandemic changed real state?
– How can a real estate agent help me?
Each question is normal and a step in the right direction to building your plan. Action item #1 should be to contact an agent. Real estate is oftentimes your most valuable asset, and the swings in the market require you to carefully plan and execute. When listing and buying real estate, you want an agent to create a strategy and assist you in getting that house of your dreams or receiving the best offer for your current home. The skills and tools he or she brings to the table will be key to ensuring thoughtful creation and execution of your plan.
If selling, following are details on how an agent can help you build a plan to get immediate attention and top dollar for your home.
Once you've contacted your selected agent, he or she will schedule a listing appointment with you. Because of COVID-19, this method may have to be altered – for instance, the first appointment might take place via Zoom, FaceTime, or with a phone call, when you will discuss the particulars of your property. Next, your agent will conduct a walkthrough of your home and present to you an evaluation and details on the current market analysis of it. You will then prepare to list your home, including scheduling the right people to stage, paint, fix-up, and photograph your home, creating the picture-perfect house for prospective buyers to see and fall in love with.
Once listed, not only can prospective buyers come see your home, but now you also have creative options like virtual showings – hey, if folks can pick their partners online, why not their houses? Now more than ever, the pivot in real estate is giving buyers and sellers even more tools to find exactly what they want and need. In this new environment, we are finding that buyers are narrowing their search and viewing homes quickly.
Once that perfect home is found and under contract, the process of securing financing, performing inspections, and settling on due diligence are still the same. Our local closing attorneys and the register of deeds offices have done a fantastic job with keeping the closing process moving smoothly and efficiently, in spite of all the careful restrictions and considerations facing them today. During this time, closing practices may look a little differently, such as …
– Document signing in the parking lot or outside the office;
– Sellers completing their documents a day or two before closing, so as to maintain social distancing from the buyers;
– Buyers only attending closings to complete their portion of the documents.
As the buying and selling processes continue to change rapidly, closings may remain the same, adjust slightly, or revert to pre-COVID days. This determination will mainly depend on the closing attorney's office policies moving forward.
With current inventory so low in the Triangle area, now is the perfect time to formulate a plan to sell the house you've loved for years or purchase the new home of your dreams. If you are a homebuyer, get ready to check off as many items on your wish list as possible, and brace yourself to fall in love with the perfect house. If you are a seller, start thinking of updates you need to make to your house and get ready to build a plan to prepare it for listing.
Your real estate agent will help you and your family navigate all these steps. Sellers, buyers, and agents all want the same things – good relationships, a solid plan, showings, negotiations, and a smooth closing that exceeds everyone's expectations.
Sommer Donahoe
Sommer started on a team within Keller Williams Preferred Realty and transitioned to an independent agent with the market center. She was named "2019 Raising Star" for their market center and has been in the top 10 of different categories over the last year.