Quick And Easy Winter Dishes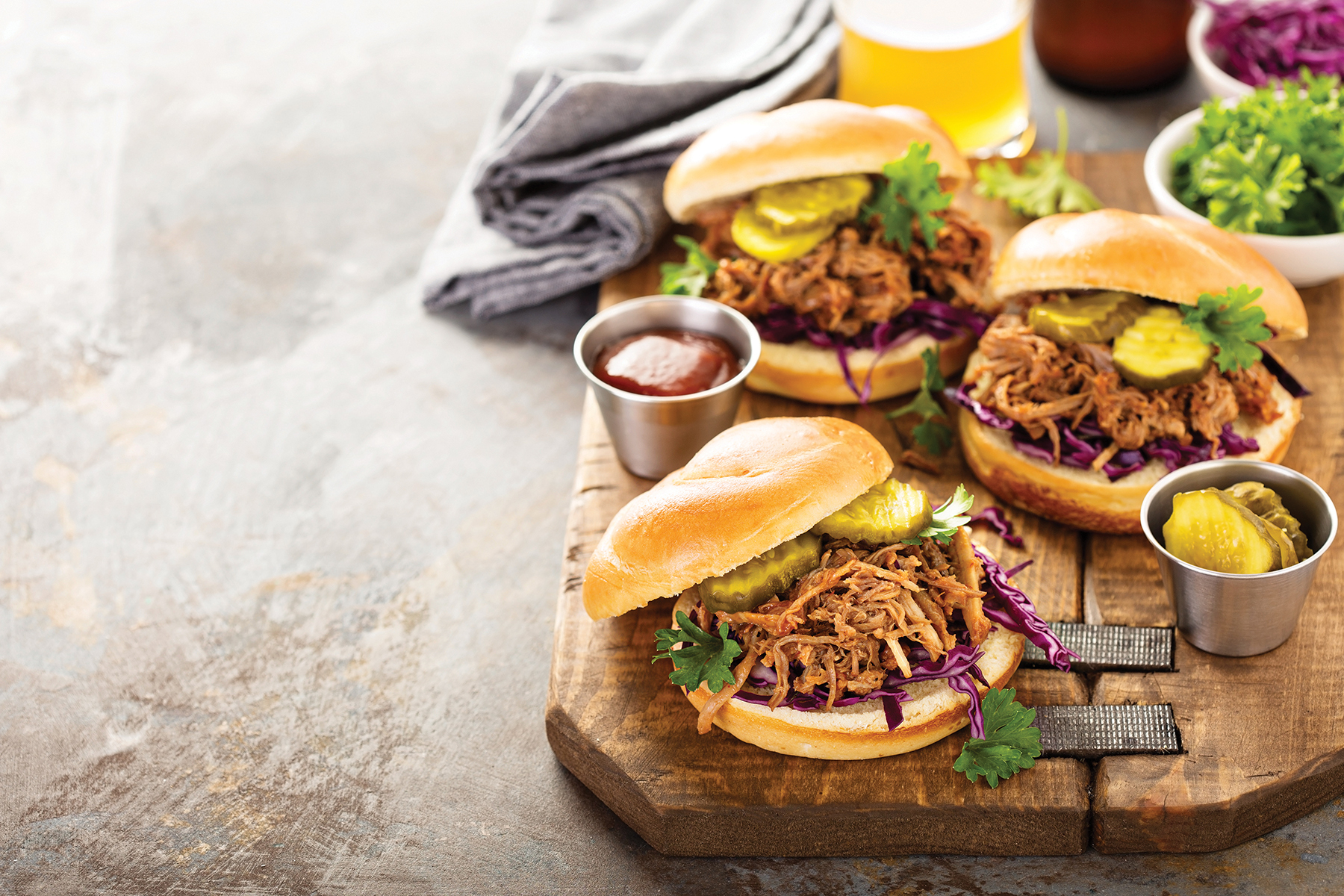 As the warm glow of the holiday season has waned and we are settling into the chill of winter, we find ourselves craving comforting food and hearty family dinners. However, even though the hectic holiday season is now a wonderful memory, life still gets busy this time of year – so hearty meals that don't take hours to prepare are a must. Personally, I am a big fan of one-dish dinners … and an even bigger fan of letting leftovers star again another night for meals that work overtime with minimal effort!
If I were to name my very favorite winter dinner, it would be roast chicken and potatoes, hands down. Humble ingredients that are anything but fussy can soothe the soul and allow the stresses of the day to fall away. The beauty of this dinner mainstay is that it can be simple or elegant without a lot of expense or effort. Even better, the remnants can be folded into a soup or stew for a quick meal later in the week.
My favorite way to roast a chicken is to cut away the backbone of a whole one so that it can lay flat in the roasting pan, skin side up. This allows the chicken to cook more evenly, resulting in a crispy skin that will give you so much flavor while keeping it juicy and preventing it from drying out. The perfectly roasted chicken is simply rubbed with a little olive oil and sprinkled with cracked pepper and coarse salt. Winter root vegetables that cook in the same pan are delicious accompaniments for this robust dish – think baby carrots, fingerling potatoes, onions, and parsnips … and be sure to add plenty of fresh herbs like thyme, rosemary, and sage for added flavor. Served atop your favorite platter and you've instantly created a beautifully appetizing presentation for any winter table.
If you are lucky enough to have leftovers after your loved ones have sufficiently filled their bellies, you can transform them into a delicious soup or stew served over rice or mashed potatoes. Simply pull the chicken off the bone, chop any leftover veggies, and add a little chicken broth. Comfort food round two!
To help make life a little calmer Monday through Friday, I often try to get a head start on the week's meals by doing some meal prep on Sundays. One easy way I do this is by breaking out the slow cooker – this allows me to jumpstart the week's dinners when the days are busy, while also enjoying a relaxing end to the weekend.
My family loves brisket and pulled pork, so we often let our slow cooker do the hard work. I season the brisket or pork roast with some coarse salt and barbecue seasoning, then once it's in the slow cooker, add the cooking liquid. You can use a chicken or beef broth if you like, but my personal favorite cooking liquid consists of two cups of ginger ale and one cup of water – trust me, your dish will come out deliciously perfect every time with this concoction. Set your slow cooker on low and let it do it's thing for eight to 10 hours, until the meat is tender. Once cool enough to handle, simply pull your brisket or pork apart – now you've got the ideal culinary canvas ready for whatever you want to create! And be sure to keep some in the freezer – a quick thaw and you're all set for a future meal. Toss the meat with your favorite barbecue sauce for a hearty sandwich while watching the game or make a quick chili or stew your kids will enjoy before their nightly dance rehearsal or after baseball practice. If you have some sweet potatoes on hand, bake them until soft, cut in half, and top with your pulled barbecue for a fresh take on a traditional southern favorite … so yummy!
Feeling a little spicy this winter? Shredded meat is the foundation for the very best burritos. Creating them can be as simple as tossing the shredded meat with your favorite salsa and a handful of cheese and wrapping them in large flour tortillas. Again, I'm all about doing as much meal making in advance as possible, so for some of my Sunday make-ahead dinner preps, I'll wrap the burritos in aluminum foil and stick in the fridge, ready to grab and pop in the oven for a quick dish later that week. For a gluten-free option, you can cook some white or Spanish rice and let everyone create their own burrito bowls. Take out those canned beans from the pantry and pick up some fresh salsa and guacamole from the market for a tasty and fun family dinner made with very little effort.
With just a little planning and imagination, you can create a healthy, hearty, delicious, and comforting meal your family will love – all while spending less time cooking and more time enjoying those cozy winter evenings together!
Stacey Moritz
Owner of The Lemon Tree Cafe, located at 113 S. White St. in Downtown Wake Forest, offering freshly prepared salads, pastas, soups, and take-away fare.