Put Down The Bug Spray
And Pick Up Your Smartphone!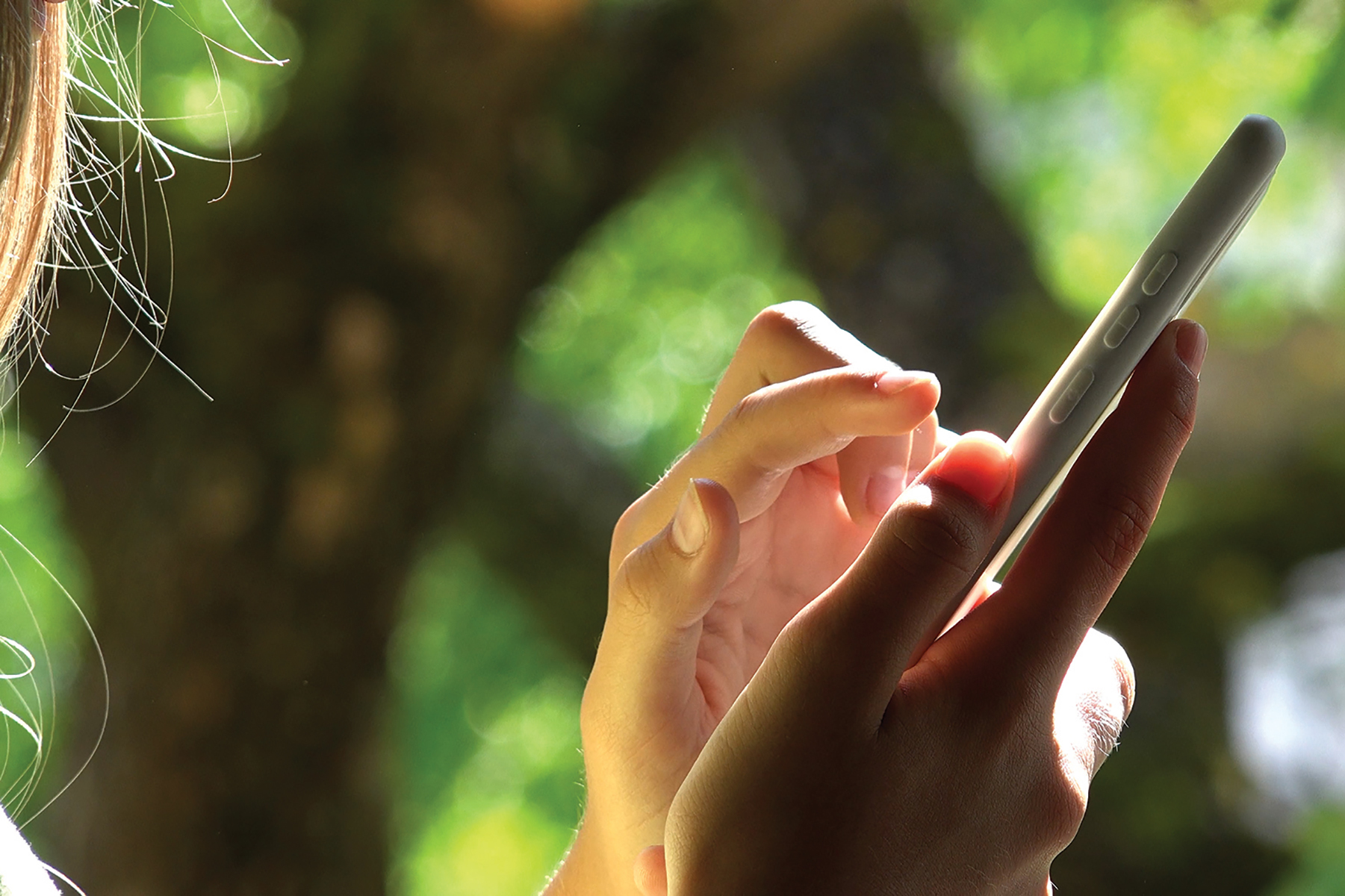 Springtime – to me, it's the best season of the year. I know many of you love winter. Some may prefer being cold rather than hot, or love winter sports like football, skiing, or hockey. Some may even prefer winter because it's a great excuse to stay inside and stream shows on their 4K TV.
But to me, the longer days and warmer weather make it the best season of the year. Spring is when the birds return. It is a time to get outside or open the windows and bring the outside into our homes. It's a time to take long walks and see everything around us blooming. I love spring, and I especially love spring in our area.
Of course, there are a couple of negative sides to spring. Tax time, it's dark when we wake up, and the pollen … oh, the pollen and the allergies. But worst of all is spring is when mosquitoes return. As temperatures begin to exceed 50 degrees, those pesky pests are no longer dormant. They become active and again breed, buzz, and annoy. But the truth is, we don't have to let them ruin our outside fun.
We're fortunate that today we have more options than ever to rid ourselves of these uninvited guests – from DIY options that address breeding areas to services that can make your yard virtually "bite free." And what's even more exciting is how many companies are partnering with the U.S. Environmental Protection Agency (ESP) to create new and even more effective low-risk pest management alternatives that address yard pests like mosquitoes, fleas, and ticks – truly making our outdoors safer and even more fun.
Several years ago, we were the first mosquito control company to be admitted to the ESP's Pesticide Environmental Stewardship Program (PESP). At that time, we expressed a hope that others would follow suit – I am happy to report that indeed, others are beginning to join. Through joint efforts with these other organizations, new mosquito control solutions are being rolled out. In addition to traditional services like mosquito barrier treatments that have been applied safely and proven effective for years, our industry now has newer options that minimize the amount of product needed, or leverage products whose ingredients all come from natural sources – for instance, innovative control technologies like mosquito traps and tick tubes that reduce the need for broadcast spray treatments. These new innovative strategies are becoming increasingly popular.
The industry is taking another major step forward and introducing new technology to help repel pesky pests – all controlled from a smart phone! In partnership with Thermacell, a company that has been protecting millions of people from the harmful effects of insects for over 20 years, an installation-based repeller system that provides protection where and when you need it is now available to consumers. Highly effective, these small and stylish repellers can protect up to 20 feet in diameter of outdoor space within minutes of turning it on. For those of you who need to protect a larger area, you can daisy chain up to five repellers on one loop.
Based on a personal protection technology from Thermacell that has been available to hunters, fisherman, and outdoor enthusiasts for decades, these new Thermacell LIV Smart Mosquito Repellent Systems combine season-long protection and ease of use.
The most exciting aspect of this new technology, however, is the contribution it can have in the pest control industry's commitment to the goals of the PESP program. It leverages a spatial repellent that only effects small insects like mosquitoes, gnats, and no-see-ums, while not harming beneficial insects like honeybees or other pollinators.
We used this innovative technology in pilot mode last season with great results. Users would turn the system on, and within 15 minutes, created a zone within their yards absent of annoying pests like the just-mentioned mosquitoes, gnats, and no-see-ums. Outside the protected area, those pests, along with beneficial insects, are still there – unharmed. This is an exciting solution that provides protection safely, where and when it's needed, with the flexibility provided by controlling the system with an application on a smartphone.
A repeller-based systems won't satisfy all situations, but I do think this it's a great addition to the options we now have to make our yards more enjoyable. Whether it's someone looking to protect a partial area within a large yard – for example, around a swimming pool – or the owner of a townhome who just wants to protect their back patio, these new systems could be ideal.
Bottom line … as the weather warms, you want to enjoy your yard and be confident there are safe and effective options that can meet your and your family's needs. Whether a DIY solution, a traditional mosquito barrier service, or new options like installation-based repeller systems, all natural pesticides, mosquito traps, or tick tubes, the choice is yours. And with programs like PESP, I am confident this list will only grow.
Margarita Cohen
The owner of Mosquito Joe of Raleigh, Durham, and Chapel Hill, making "Outside Fun Again" with mosquito control treatments for residential and commercial customers. For more information or to schedule an appointment for treatment, call or visit their website.