Prep Your Pooch
TIPS FOR SUCCESSFULLY INTRODUCING YOUR PET AND YOUR NEW BABY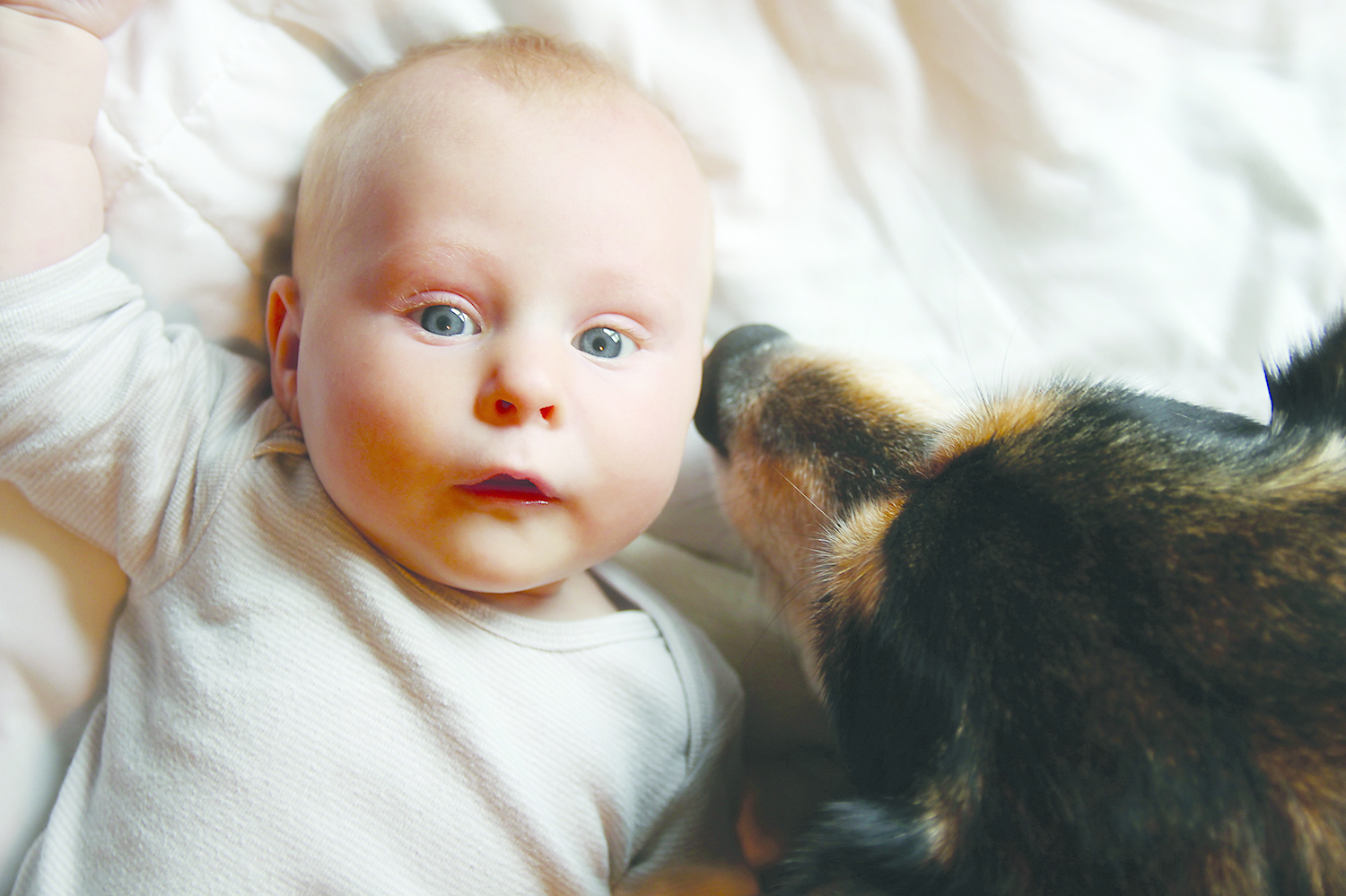 Introducing your pet to your new baby can be a bit challenging for all involved. Your pet may feel threatened if not used to having to share your time with someone else. Remember, your pet was your "first child" and he can act like that at times. To make the introduction go smoothly, it is important to take the time to prepare him for the arrival of the new addition. Start several months before the new arrival and take time to teach your pet basic obedience skills.
In the coming months, you want to be sure that you can manage your pet's behavior. Having a newborn and a pet that will not behave can be a recipe for disaster. If needed, consult a private trainer or enroll in a group class to get a head start.
In addition, take time to recognize all of the changes that will occur once the baby comes home. This includes the one-on-one time with your pet, his daily walks, as well as where he may be allowed in the home. Start making those changes at least two months before baby's arrival. This will help your pet to not associate "baby's arrival" with his change in schedule.
Once your new bundle of joy is at home, you will no doubt have your hands full. You will need to rest when the baby is napping, so to give yourself some free time, you may want to consider enrolling your pooch in a doggie daycare or hiring a dog walker. This will help to free up some of the valuable time that you have and need. In addition, it will help your pet to release some of his energy that is building up. By giving your pet the opportunity to release some of this pent up energy, he will be much calmer around the baby.
As hard as this may seem, resist the desire to overload your pet with attention in the weeks before baby's due date. This will only create issues down the road, as he will come to expect these ex-
tended play times. To prevent this letdown, plan short play and cuddle times, then slowly give him less attention during the day.
Before your baby comes home, establish any areas that will be off limits to your pet, and start enforcing these limits months before the new arrival. Again, this will help to alleviate any negative feelings from your pet toward the new family member.
Having a new baby in the house is stressful enough. Worrying about how your furry family member will react to the newest addition doesn't need to be. By preparing and planning ahead, rest assured that the introduction between pooch and baby will be a successful one.
Vanessa Davis
Owner of Dirty Dogs Spa located at 929 Heritage Lake Rd. in Wake Forest.