Pre-Sale Winter Prep
5 Tips To Help You Successfully Sell Your Home This Season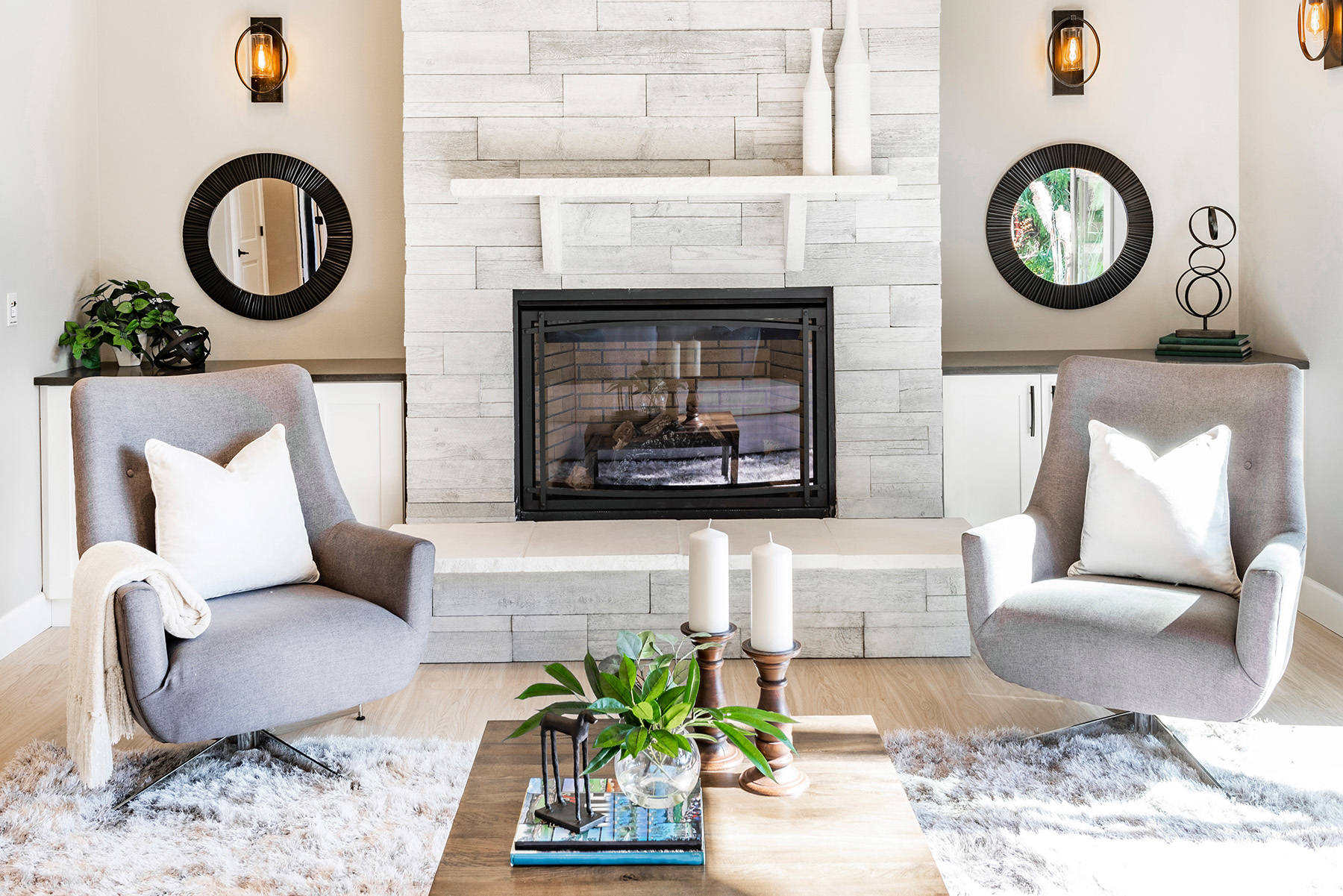 Selling your home in the cooler months can be tricky, but is certainly doable. With the cold weather and shorter days, it can be difficult to make your house stand out from other homes on the market. Fortunately, there are a few simple things you can do to help make your home more appealing during this time of year to prospective buyers as they view the property online, and when they arrive at the house for a showing or open house.
1. Keep It Cozy: One way to ensure that potential buyers feel comfortable when viewing your home this time of year is to keep it cozy and warm. Make sure that all of the lights are on (and working) and turn up the heat before they arrive so that they don't have to wait too long for it to get warm inside. This will give them a sense of comfort while touring your home, which may lead them to stay longer and view more rooms. Warm and comforting aromas like cinnamon and clove wafting through the home will help them to picture themselves enjoying a mug of warm cider or hot chocolate snuggled up by the fireplace.
2. Show Off Your Fireplace: Speaking of the fireplace – if you have one in your home, now is the perfect time to show it off. Make sure that it's clean and inviting by adding decor to the mantel, encouraging it to stand out as a focal point. Position furniture to draw your eye to it. Add a fresh coat of paint if needed. This will further enhance a cozy atmosphere and invoke thoughts of how wonderful it would be to spend winters there.
3. Introduce Color And Light: During winter, for-sale homes often appear dull both online and in person, due to the lack of natural light or vibrant colors that spring and summer bring with them. To combat this, try adding some white or brightly-colored accents like pillows, throws, or curtains throughout your home so that potential buyers can get excited about living there year-round – even during dreary winter months. And to let in as much sunlight as possible, make sure windows are sparkling clean (both inside and out), and open blinds and curtains. Swap out dim bulbs for brighter ones.
4. Don't Forget Curb Appeal: Curb appeal is equally as important when selling a home during winter as it is other times of the year. Adding some lively and welcoming porch décor, such as a wreath adorning the front door, vibrant pillows atop rocking chairs, and colorful plants or flowers at the entry of your home will allow your house to stand out from others on the market, while providing buyers with a pleasant aesthetic and inviting vibe before they even step foot into your home. Make sure that the front light fixtures and door handle are new (or at least freshened up with a new coat of paint) for a great first impression of the home, and to show pride of ownership.
5. Hire A Local Real Estate Pro: The real estate market is ever-changing and having a local and experienced real estate professional to help you price your home right, share staging advice, and market your property to the prospective buyers out there, as well as handle negotiations, is imperative to a successful sale.
Selling a house during the cold, dreary winter months doesn't have to be difficult or intimidating. Just keep these five tips in mind as you pre-sale prep your home: keep it cozy by turning up the heat before potential buyers arrive, show off any fire-places, add splashes of color with accent pieces, don't forget curb appeal, and hire a true local real estate professional. With these tasks marked off your list, you'll be one step closer to selling quickly (and profitably!) this winter season. Good luck!
Allison Caudle Abbott
Owner and broker-in-charge of Southern Lux Living, serving buyers and sellers throughout the Triangle.