Paying Tribute
This Holiday Season ... And Beyond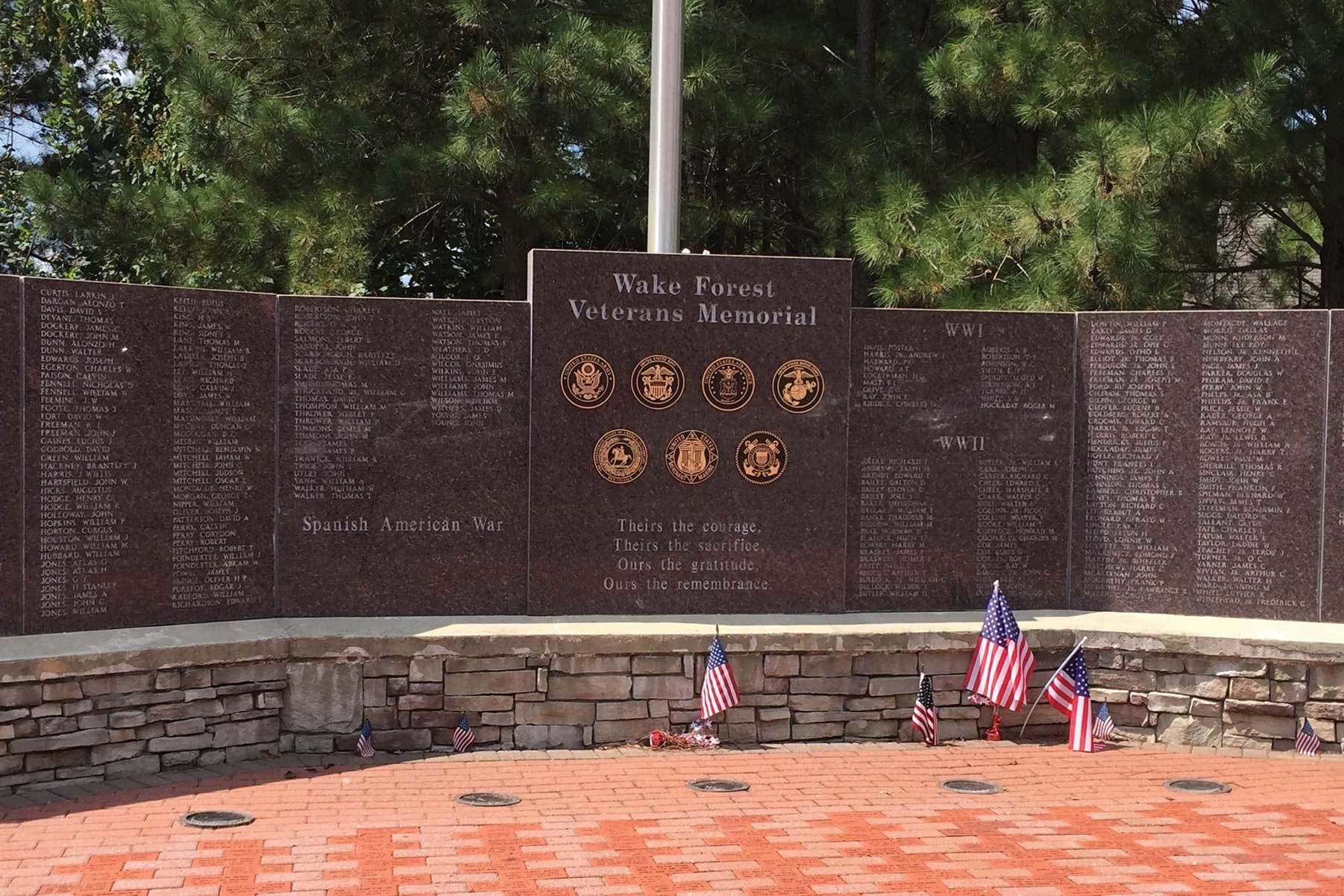 There are hundreds of thousands of men and women who have sacrificed or compromised their lives in
the line-of-duty to protect and serve us all. To honor and thank our dedicated military, police, fire, and rescue heroes for their selfless commitments, we have many local memorials, ceremonies, and tributes. These special places and patriotic ceremonies are all open to the public, and I hope you will visit them with your families and friends, especially during the upcoming holiday season. Children are encouraged to visit, as it gives us the opportunity to teach them and remind ourselves that these memorials are not for Superman, Pokemon, athletes, or entertainers, but rather places created to thank the true heroes who have given so much – some even the ultimate gift of their lives – as they protect and serve their fellowman. This visit can be the moment you show support, honor, dignity, and respect to these brave men and women, while asking yourself "What can I also do to help others, to ensure our safety and freedom?"
At these public places you will discover either a monument, plaque, statue, flags, personalized bricks, and/or gardens that offer a place to mourn, honor, reflect, and pay tribute for service to others. Most of these celebrations were organized, designed, built, and maintained by caring and loyal volunteers who hope that each visitor will leave with a feeling of pride and appreciation for the citizens of this wonderful place that we call home.

The largest and most often used site in our area is the Veterans' Memorial of Wake Forest located at the Heritage Golf Club. After years of planning, research, and hard work, this memorial – comprised of three flagpoles, granite panels that recognize local veterans who died during conflicts of war, and personalized bricks in honor of or in memory of any veteran – was dedicated on November 11, 2001. Throughout the year, large ceremonies with patriotic music, inspirational speakers, flag raising services, moments of silence, and more are held for Memorial Day, Veterans Day, VFW and DAR events, Easter sunrise services, and 9/11 remembrances. More information on this non-profit group can be found on the website www.wfveteransmemorial.org.
The town of Rolesville recently built and dedicated its veterans' memorial in the heart of downtown, near the intersection of Main and Young Streets. A flagpole and monument with five seals for each branch of the military is displayed to honor all who have served.
In the Stony Hill area just west of Wake Forest, off of Highway 98 on Stony Hill Road, is another beautiful Veterans Memorial. A large granite cross, military plaques, benches, and personalized bricks for veterans from this community can be seen in front of the Stony Hill Church cemetery. Patriotic services are held here each Veterans Day, followed by refreshments at the church.
The town of Franklinton also has a designated veterans' area, featuring a flagpole and granite memorial in the back of Fairview Cemetery on Highway 56 at South Chavis Street.
If you are near the back of the Wake Forest Town Hall, beside the Wake Forest Police Department's main station on East Owen Avenue, please visit the large black and gray granite memorial that honors our Wake Forest Police Department. It is dedicated to our policemen who made the ultimate sacrifice and displays the "Policeman's Prayer," along with a large gold police badge etched in stone.
While you are in the area, you should also cross Elm Street to view the Wake Forest Fire Department memorial that was dedicated in 2006. Beside Fire Station 1 is an area of personalized bricks honoring many local firemen, a plaque with the "Fireman's Prayer," and the bronze bust of longtime fireman Chief Jimmy B. Keith.
There are several other special ceremonies in the Wake Forest area that honor and show appreciation for area heroes. The newest is the Wake Forest Flag Raising, organized by the Town of Wake Forest and several local veteran organizations, honoring the sacrifices and memory of deceased local veterans, while acknowledging the sacrifices of their families. These 30-minute programs are held at 11:00 AM on the first Monday from April through October at the town's Centennial Plaza. Your families will be involved as these events consist of our National Anthem, Pledge of Allegiance, wreath layings, and flag ceremonies, with brief comments and memorabilia displays of that month's honored veteran. Please check the town's website for details or schedule changes.
One of the fastest growing and most heartwarming celebrations of honor and thanks is through the Wake Forest Purple Heart Foundation dinner held each August. Their mission is to honor area Purple Heart recipients and their families, foster an environment of good will among combat wounded veterans, promote patriotism, and encourage the sharing of recipient experiences, so future generations will know the sacrifices made by veterans and their families. This unique event includes the Walk of Honor and patriotic musical entertainment, with an emotional and inspirational speaker after a catered dinner. Please visit their website (www.wakeforestpurpleheartfoundation.org) for more details, sponsors, and plans for next year's banquet.
Each spring on a Saturday in May, you are invited to go on a walking tour of the Wake Forest Cemetery at 400 North White Street. You can see the memorial at the entrance that honors veterans and visit the flag-marked graves of local soldiers, war heroes, and Presidents, as well as the grave sites of many past generations of outstanding Wake Forest residents. Docents and representatives of The Sons of Confederate Veterans, dressed in period costumes, are there to guide and offer interesting stories on this day.
The Wake Forest Historical Museum at 414 North Main Street has many videos, artifacts, and pictures that tell the stories of local heroes, along with the history of Wake Forest. The restored Calvin Jones House, exquisite exhibit halls, beautiful gardens, and historical old well should also be on your list of places to visit. Please check their website and Facebook page for hours of operation.
We are very blessed in the Wake Forest area, and to our military and emergency responders who help keep us safe, we'd like to say thank you for being the heroes that you are.
If you are interested in more information, would like to make a contribution, or want to purchase a brick for any of these veteran or fire memorials, please contact Randy Bright at Bright Memorials, or stop by Bright Funeral Home to pick up a brick order form.
Jill Bright
Bright Funeral Home, located at 405 S. Main St. in Wake Forest. Bright Funeral Home serves the Wake Forest, Rolesville, Youngsville, Franklinton, Falls, Bay Leaf, Louisburg, Raleigh, and surrounding areas.