Outdoor Retreat
Take Your Backyard To The Next Level With These Outdoor Living Design Ideas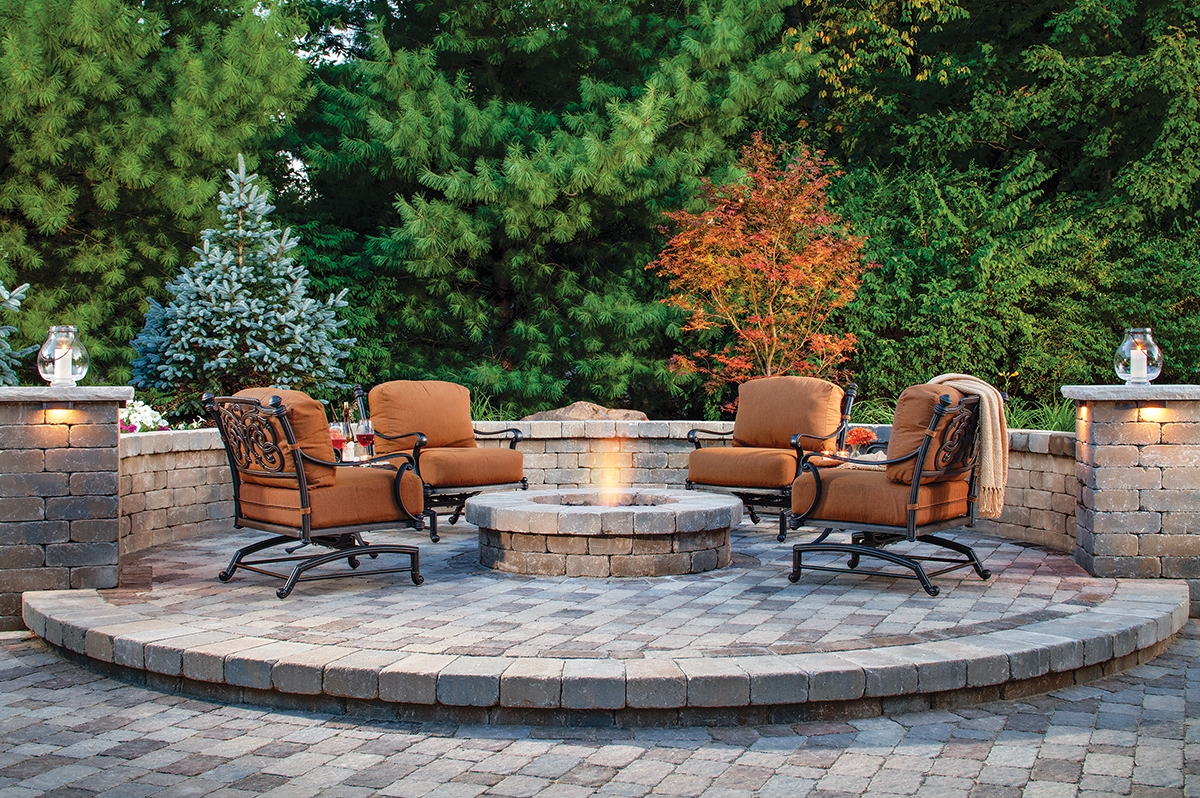 As homeowners here in our area want to enjoy the glorious North Carolina weather and thus, are considering outdoor living more literally, they are moving past traditional backyard setups like lawn chairs and decks. Instead, they desire backyards that bring the indoors outside and are created for year-round family enjoyment, especially during the summer months.
One of the most popular and well-known ways to merge indoors and outdoors is, of course, an outdoor kitchen. It can be as simple as a built-in grill with some countertops, or it can contain a full array of deluxe appliances and finishes to rival those of any interior space. Natural stone textures are a staple in these outdoor spaces, but new trends gaining steam include double sinks, side burners, and bar stations (which can help unify the space by incorporating a seating area). Outdoor kitchens can offer advantages that indoor ones can't. For example, if you are interested in a wood-burning oven (which can be difficult to install inside thanks to how hot it gets), the backyard can offer ideal placement.
For all you grill masters out there who can't settle for just one method of cooking, consider a flexible outdoor design that lets you have it all – a grill, a Big Green Egg, brick-oven, sink, refrigerator, and more. Grill islands offer a smaller footprint if you don't have the square footage for a full-on outdoor kitchen, creating an eye-catching setup even when space is at a premium. A classic L-shaped grilling station gives you everything that you need within arm's reach, making cooking and cleanup a breeze. The possibilities are endless for all different kinds of outdoor spaces and chefs.
Interested in melding your kitchen or grill area with other parts of your yard? There are plenty of ways to go from garden to grill. Maintaining a garden allows you to grow your own foods; with farm-to-table trends on the rise, imagine cutting a few herbs from your garden and then seasoning your favorite dish with them just a few feet away. Or, you could harvest a few of your favorite fruits and veggies right from your backyard and toss them on the grill to add flair to essentials like steak, fish, and chicken.
There are few limits to your imagination as you consider the design possibilities. Consider adding a TV or custom lighting to your outdoor kitchen. Don't want to haul your guests' used dishes back into your house? Add an outdoor dishwasher and get all the dirty work done outside. In some areas, homeowners are even adding such features as outdoor showers and hanging beds to take their outdoor living spaces to a whole new level.
Looking for the perfect place to gather friends and family in your backyard? A nearby fire pit creates an ideal spot to come together to unwind, tell stories, and roast s'mores on summer nights. In fact, fire pits and fireplaces ranked as the most popular outdoor design elements in this year's "Residential Landscape Architecture Trends Survey," conducted by the American Society of Landscape Architects (ASLA). This feature adds a fun and relaxing element to any outdoor space and will instantly make your backyard everyone's favorite gathering spot. If you have an outdoor kitchen or grill, you may want to consider adding a fire pit either nearby or as a feature of that space. This gives family and guests an excellent place to hang around while the outdoor chef prepares dinner. To ensure seamless flow between these areas, consider using different paver designs and patterns that help define the transition from one outdoor "room" to the next. In addition, built-in seating – a leading trend in outdoor design – makes an excellent addition to a fire pit or outdoor fireplace, adding both form and function to your outdoor living room.
The possibilities for your outdoor space are endless, and you can start planning for one at any time. If you're constructing a new home or remodeling your current one, it's the perfect moment to consider an outdoor kitchen that might fit onto your property or a fire pit to bring your family together on warm summer nights. But even if you don't have other renovations on your radar, there's still ample opportunity to tackle an outdoor project (or think about adding to an existing hardscape). Whether you want an extra place to prepare food or a total extension of your indoor living space, anything you want is within your reach.
Joe Raboine
A residential business manager with Belgard.