Outdoor Inspiration
For A North Carolina Summer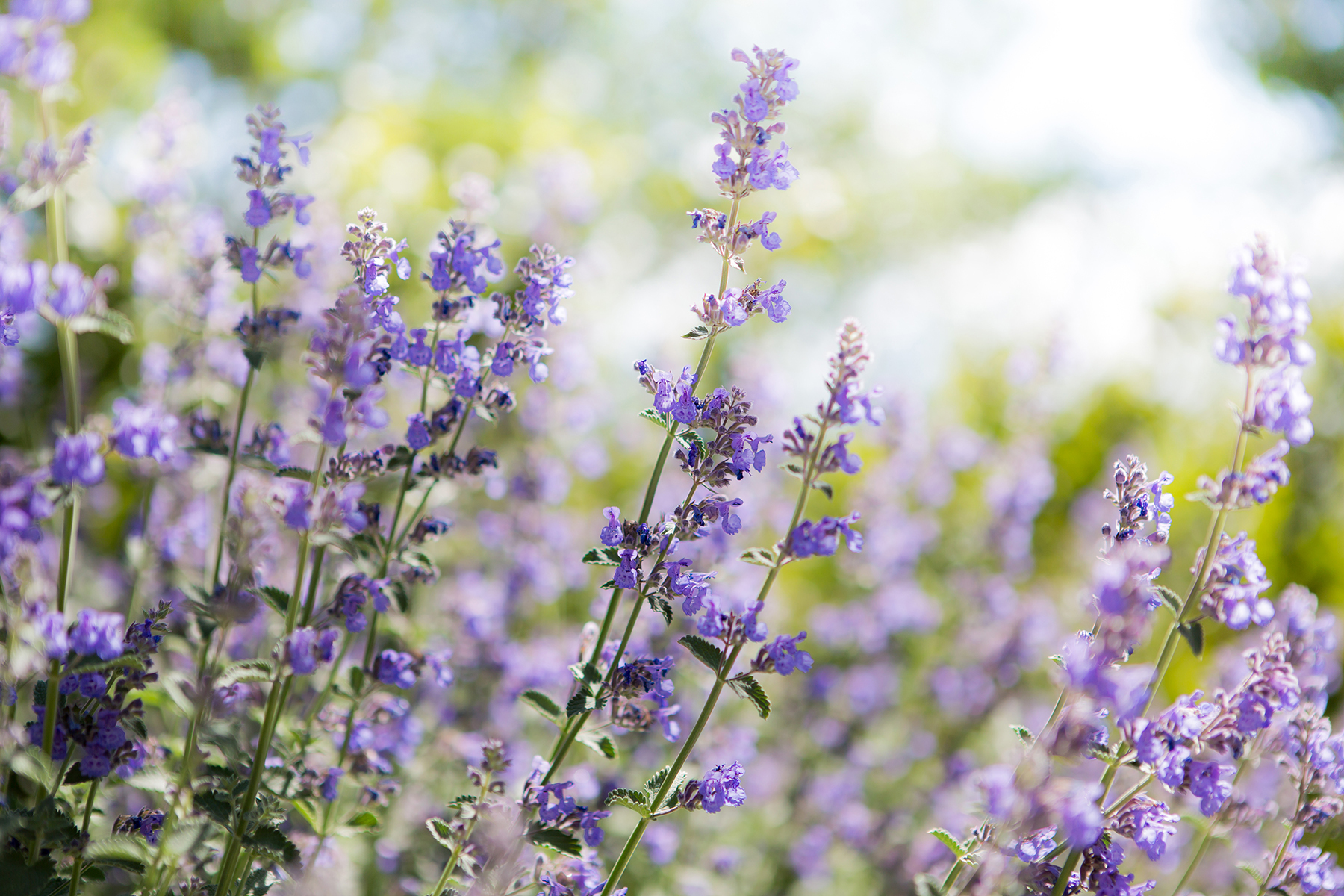 Summer in North Carolina. Bright, sunny days. Warm lovely evenings. The perfect time to take advantage of your outdoor living space. But if you find your garden could use some seasonal pops of color, your lawn needs some TLC, and your porch or patio could use a bit of a facelift, I've got you covered. Following are a few drought-tolerant plants that can withstand the swelter of summer, some turf tips for a luscious lawn, and several ideas and inspiration for taking your outdoor living space from drab to fab.
Drought-Tolerant Plants
Summers in North Carolina can be hot and humid, but that doesn't necessarily mean more moisture for plants. Summer tends to be dry, which doesn't make it the best environment for all types of flowering plants. If you want to make sure your garden has plenty of color this summer, here are some plants that will do well in the hot and dry conditions.
Leopard Flower: This colorful perennial flower is part of the iris family and starts as a bulb. It will bloom during summer and provides rich, green foliage along with reddish-orange flowers with distinctive spots that helped it earn its name. The plant will grow 2-3 feet in height, and once the flowers are done blooming, they will be replaced by black seed pods.
Catmint: Catmint is actually considered an herb and its lavender flowers emit a pleasant aroma. It is characterized by tall spikes covered in flowers. It is an aggressive grower, so be sure to give it plenty of space, and thin as necessary. It is also a good idea to place some edging around the catmint to prevent it from spreading too far.
Purple Coneflower: The purple coneflower is native to the region and can withstand just about anything. If you don't necessarily have a green thumb, this flower could be a good place to start. It can tolerate heat, drought, and poor solid conditions. You also don't have to worry about placement too much because it will grow in full sun or part shade.
Portulaca Grandiflora: This is a fun option because you can find single plants that will grow a variety of different colored flowers. It is more of a mounding plant and doesn't grow very tall, making it perfect for planting right next to your edging and in front of taller plants.
A Lush Landscape
To achieve a lush landscape during the hot summer months, it's important to follow a strict lawn care schedule this time of year. Mow only to 3.5 inches, and before grass grows taller than 5 inches. Heat and humidity can be tough on your lawn, so keep a close eye on the health of your grass throughout the summer months, and be on the lookout for any discoloration. Fertilize as needed to promote color and recovery from any damage. Drought will continue to be a threat through August, so adhere to a weekly watering schedule and monitor your lawn for signs of stress. If you are looking to expand and enhance your landscape, September is the perfect time to plant additional trees and shrubs. Do not use herbicides for weed control during this time of year, and wait until fall to aerate.
Outdoor Enhancements
If you're looking to give your exterior space a little bit of a facelift this summer to further enhance your outdoor living experience, here are a few quick and easy ideas and inspiration to take it from ordinary to extraordinary.
Repurposed Furniture: While patio furniture comes at a variety of price points, not all of them are budget-friendly. It is always a good idea to visit your local thrift or resale store with an open mind. Even a rusty old table can easily be brought back to life with a good scrub and a new coat of paint. Most patio furniture is made to be durable, so even if the surface looks like it has seen better days, you may be able to reuse old furniture and avoid having to buy new.
Patio Pillows: Dress up or spruce up your outdoor seating with colorful pillows. Choose bright fabrics and durable material that is easy to wash. If you have some basic sewing skills, you can even put them together yourself. A few strategically placed pillows will make the space more inviting.
Add String Lights: Want to add some ambiance to your backyard and make sure that you can keep socializing well past sunset? Hanging string lights is a simple and affordable way to add some personality to your outdoor living space. They can be strung across trellises, or between the house and trees or other architectural points to create a web of overhead lights. Their warm glow will make any evening feel a little more special.
Install Vertical Gardens: If your backyard space is bordered by plain brick walls, consider adding vertical planters for a garden space that blends right into the home. Succulents do especially well in these types of planters and will add some greenery and personality to what could feel like an ordinary space.
Add Outdoor Artwork: There is no rule that says paintings and statues can't be placed outside to add some color, shape, and a little bit of whimsy! Outdoor artwork is the perfect way to express yourself and make your outdoor living area your own.
Now that warm weather and long summer evenings are upon us, it is time to get the most out of your outdoor space. With beautiful drought tolerant blooms, gorgeous green grass, and lovely outdoor enhancements, you can create an outdoor living space to enjoy from sunrise to sunset, all summer long.
Jimmy Tompkins
Owner of JT's Landscaping and Lawn Care.