Outdoor Home Prep For Summer Comfort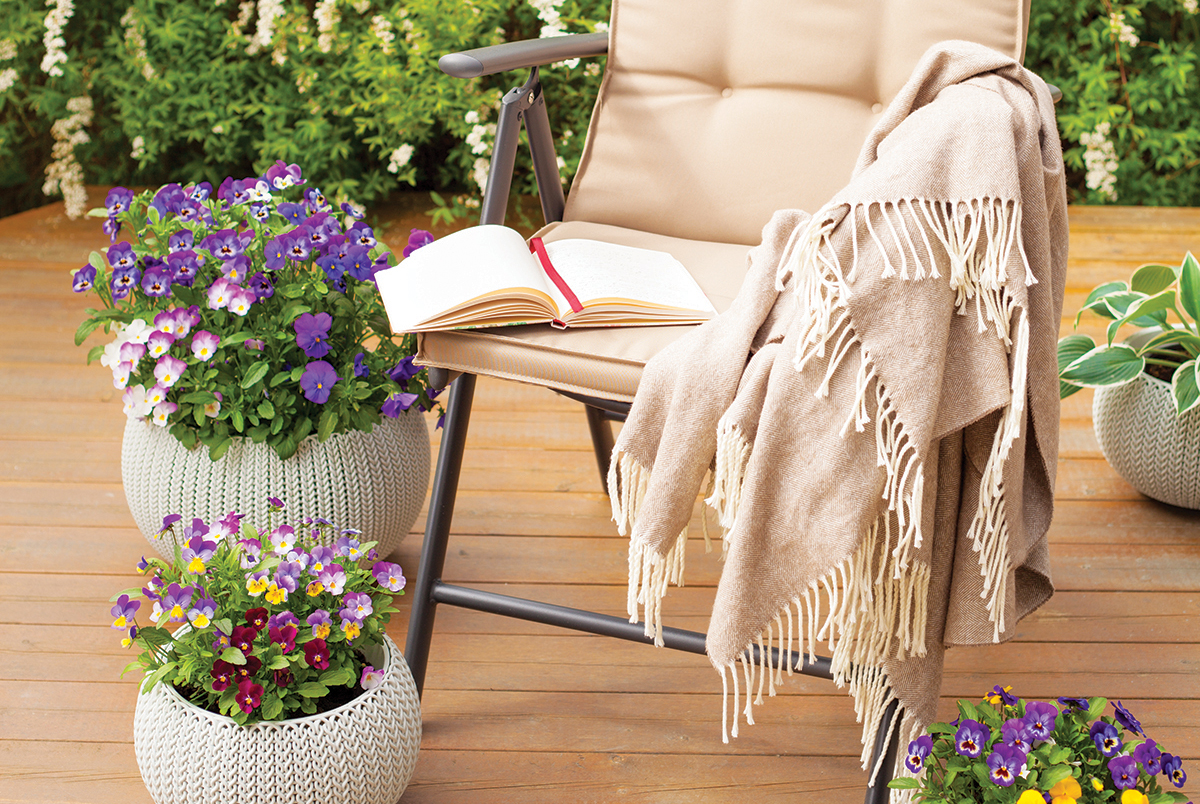 I've just focused on getting the interior of your home ready for a pleasant, carefree season, but summer is about enjoying sunny days and lazy evenings outside. Here is a checklist for getting the exterior of your home summertime-ready, so you can create memorable outdoor living and entertaining experiences all season long.

– Start with repair work. Inspect for and fix any wear and tear that could pose hazards of physical injury, such as splintering or rotting wood, loose or raised nails, cracks in cement, broken flagstones, and so forth. While you're at it, inspect for – and be sure to clean out and seal – any places that might make ideal nesting spots for wasps, hornets, or other stinging pests.

– Get out the hose. Take advantage of early mornings or later evenings when it's slightly cooler for the more physically demanding work of sweeping, pulling weeds, and hosing down, scrubbing, or power-washing patios, decks, balconies, and outdoor furniture.

– Freshen the furniture. Especially if your patio furniture resides outside all year long, inspect each piece carefully for signs of rust, rot, structural weakness, loose nails, and screws, and address accordingly. Consider repainting, restaining, and/or treating for future resistance to rust. Check and treat all cushions, pillows, umbrellas, and other textiles for mold and mildew.

– Gear up your grilling game. If you have a gas grill, fill propane tanks, and clean and inspect all gas lines and connections.

– Decorate. The most enjoyable outdoor summer spaces borrow ideas from home decorating. For example, there is a whole world of amazing ideas just for outer walls. Container gardening in beautiful pots that adorn porches and patios provide non-stop color during the summer months, and all year long. Research which blooms and scents are most attractive to biting bugs and stinging creatures such as bees, as well as to more welcome visitors such as butterflies and hummingbirds. And bear in mind as you decorate that mosquitoes breed rapidly in standing water – so avoid open containers that will collect rainwater. And consider using containers to grow veggies and herbs that you can harvest literally when grilling. Talk about fresh!

Other elements to consider when decorating outdoor spaces for summer include: strings of white or colorful twinkling lights; paper lanterns; kerosene or solar-powered torches; a heating element such as a fire pit, propane heater, or chiminea for cooler nights as we approach autumn; and lots of colorful pillows, cushions, and even a blanket or two for maximum lounging comfort.
Todd Nelson
Owner of MaidPro of the Triangle