Outdoor Dreams
What You Need To Know Before You Tackle Your Next Backyard Project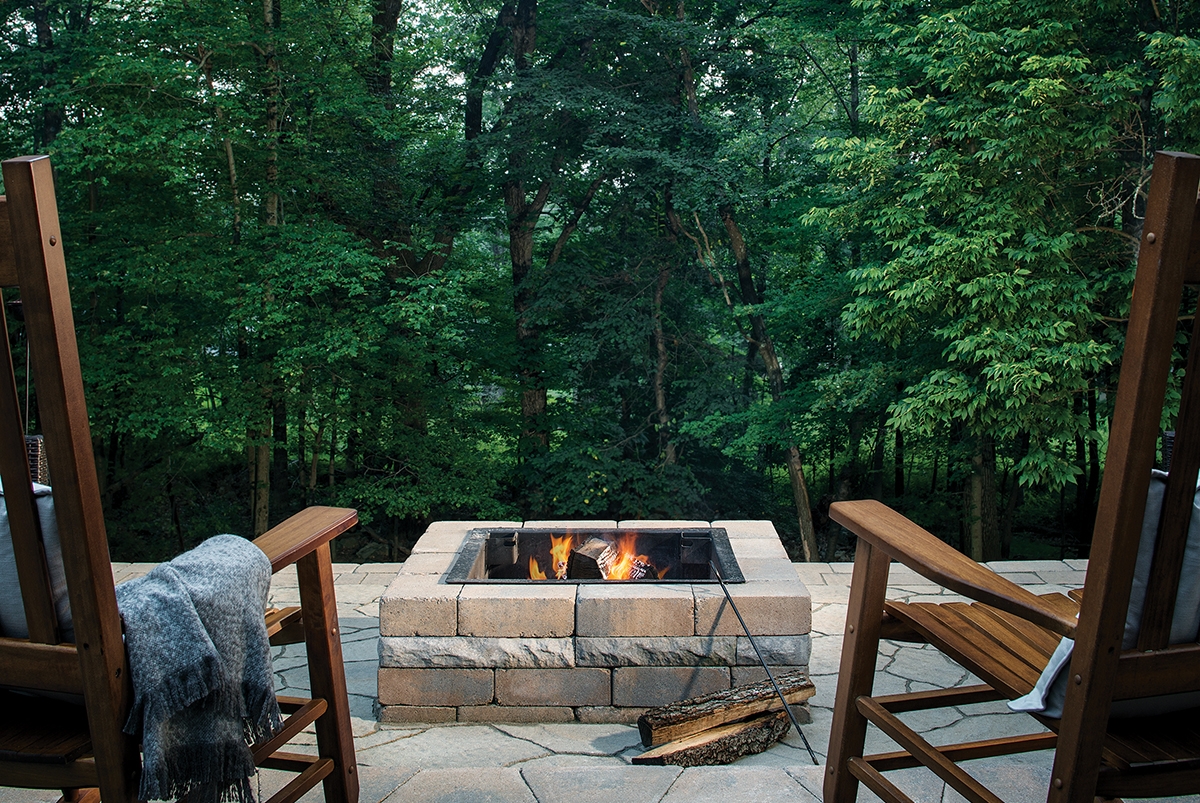 With winter in full swing, near freezing temperatures and chilling winds may leave backyard project planning on the back burner. However, summer pool parties, backyard barbeques, and late nights out on the patio with friends and family may not be as distant as they seem. Whether you are wanting to improve your curb appeal or add functionality to your backyard, having a well-thought-out plan can help kickstart your outdoor living makeover, as well as help avoid any project headaches. And, the road to outdoor enjoyment starts here and now!
Step 1: Do Your Research. What is your inspiration? It's important to spend time looking through magazines, websites, outdoor living Pinterest boards, Instagram, and more to determine which styles, textures, and colors tend to grab your attention. Keep the architectural style of your home in mind to ensure your design works cohesively with your home's color or architecture. How much are you willing and able to spend? Review websites like HomeAdvisor to get a range of installation costs associated with the project that you have in mind. The costs won't be exact until you receive quotes from the contractors that you are considering, but it will give you a baseline to aid in the planning process. As with any home improvement project, it is always recommended that you include a buffer in the budget to cover any unforeseen contingencies, like a last-minute design addition, drainage issues, etc.
With any project, it's important to start small, think big, and work smarter. Knowing that larger projects can be completed in phases and over time, your project is more financially feasible than you might anticipate. While working through the initial steps of your outdoor makeover project, think of the bigger picture and understand what is driving your decisions and inspiration behind it.
Step 2: Find the Right Contractor. When planning for any outdoor project, a good rule of thumb is to get three contractor quotes. Don't necessarily choose the lowest bid, but rather the contractor you feel has the best understanding of your vision and the necessary skills to bring it to life. Be sure to ask to see examples of their work and references.
In addition, if you would like to install a specific brand of pavers and/or hardscape materials, some manufacturers provide an online contractor locator of pre-screened installers who meet specific standards outlined by the hardscape brand and are reviewed annually in most cases.
Step 3: Plan Beyond Your Project. If you have an overall vision for your backyard and know you can't do everything at once, you should still plan for every aspect of the project before breaking ground. A phased design and installation can save you money and headaches down the road. In addition, phased projects are much more efficient for your contractor as the crew is already up-to-speed and able to install each aspect of your outdoor living space based on the full project design.
For example, if you are installing a pool and plan to add a pavilion and outdoor kitchen later, consider installing column footings and pre-run needed electrical and gas lines under the pool deck. It may add extra cost on the front end, but will save significant money and time later. In addition, a contractor who understands the overall vision can help you plan the best way to phase the various aspects of the project.
Step 4: Ask for Visuals. Be sure to ask for design renderings for all phases of your project to ensure you have an overall vision of the completed project. Renderings allow you to confirm how the project will match and flow before you break ground – i.e., how colors will look together, how different features will interact with each other, and how movement between spaces will be restricted or enabled.
Step 5: Add in a Little Personality. Before finalizing the design, ensure you truly think about all the aspects you may need to make your project your dream outdoor space. If you like to entertain, you will want to plan enough space for multiple conversation zones – maybe install a retaining wall that doubles as additional seating around your patio. If you are planning an outdoor kitchen, remember to plan for food prep and serving space and consider how you might want to interact with guests while you are manning the grill. In addition, pre-built modular elements – such as fireplaces and grill islands – are a great way to bring your project to the next level while still maintaining easy installations and reducing time and labor costs.
While winter may not seem like the perfect time to begin creating the outdoor living space of your dreams, it is the ideal time to begin the planning process so you can hit the ground running once the temperatures rise. By starting early and having a strategic plan, projects can be significantly faster and less expensive than waiting for busy season.