Out With The New, In With The Old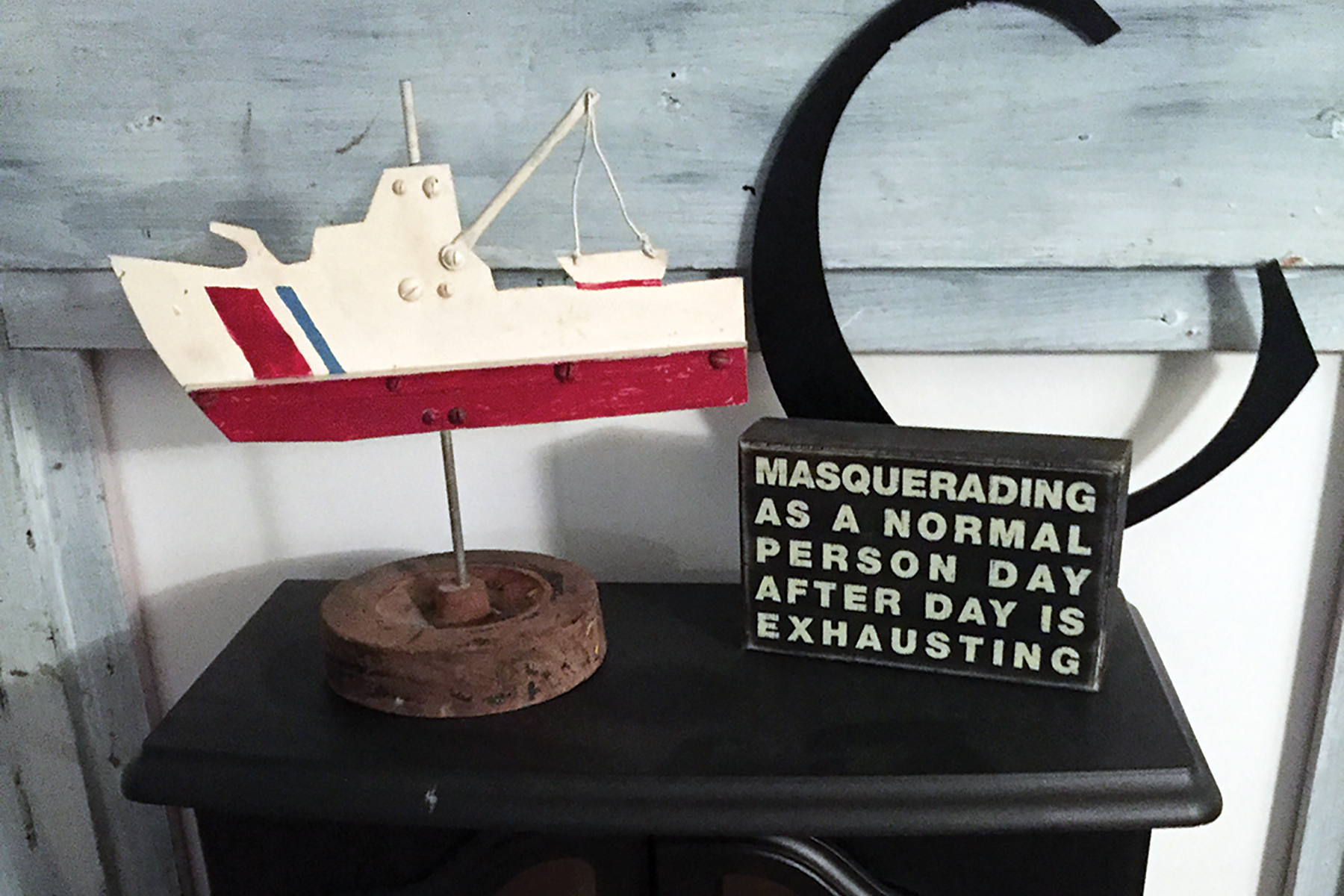 Wait a minute – is that a typo? Did I get my words mixed up? It's "Out with the old, in with the new," right? Well, maybe for some, but as the owner of an antique and home décor shop, to me what's new is often what's old, and what's old is always what's new. I could never say "out with the old" and live with myself – much less make a living. I am in the business of taking what's old, broken, or perhaps discarded and breathing new life into it – my way of recycling. You're welcome, environment.
In this fast-paced, techno world, let's face it – more and more people are shopping online; the convenience factor is just too great, and I for one appreciate that convenience. As we progress and move forward, however, let us not forget to reach back and appreciate the past. America, it's time to make antiques great again! True confession, though: I admit I shop online every week for my staples, supplies, occasional gifts, etc. ... but when it comes to furniture, décor, and household goods, I just can't always go the easy, oft fabricated route. I want quality, whether what I'm looking for is old or new. They just don't make things like they used to, that's for sure. Sadly, quality seems to be a lost art. That's why I encourage you, no matter your age or stage of life, to seek well-made purchases (like antiques) that will last and be worth the investment. I also encourage you, when it comes to home décor, to mix the old with the new.
There is an interior design principle floating out there that discourages mixing old with new. That's a myth ... don't believe it for a second. My cohort, Cindy, and I are calling it out on the carpet. Let's go with a puke green shag carpet. I mean, only filling your living space with new stuff? B-O-R-I-N-G! One of the fastest routes to a boring room is sticking to a single style or period. The most livable and inspiring rooms combine old and new pieces in a variety of styles.
So, if you love a little modern flair and can't live without new stuff, by all means, hit up IKEA and Home Goods. But don't, whatever you do, discard the old completely. Always take a look at options that provide you with solid pieces from a day gone by, via local vintage and antique shops, flea markets, garage sales, auctions, and estate sales. This treasure hunt may take a little more time, but it will give you a magical, nostalgic experience of connecting with real people, real community, real history, and real quality.
Practically speaking, an easy way to mix old and new is to consider a room's architecture. If you live in a 1930s house, incorporate some period pieces, and then add contemporary lighting, rugs, or accessories to bring the rooms into the 21st century. If you live in a brand new high-rise apartment, choose a Persian rug, an antique mirror, or a vintage chandelier to create a sense of history and warmth. Add an old washboard to the laundry room with some other cool architecturals and modern laundry signs for the walls and shelves. Add a tobacco basket above ... the possibilities are endless for every room.
I love quirky so our home is filled with all things eclectic, incorporating old family items as well as really fun and unexpected pieces. For instance, we collect fire memorabilia, so we use an old fire bucket to house magazines. It doesn't matter whether something is "in" or not – what matters is whether you love it. It's your home, so let it reflect you – just think outside the box and be creative.
"That's all good," you say, "but I live in a cookie-cutter space." No problem. Mixing vintage and contemporary pieces – both large and small, and in a variety of fabrics, woods, glass, and metals – will give your home personality and dimension. Stick to a neutral color scheme and let your vintage/antique finds blend right in with your IKEA staples; this will create texture and subtle contrasts. Use your unique finds to add pops of missing color. There's no right or wrong. Let your imagination roam freely, stay inspired, and enjoy the hunt.
What then shall we say? Out with the old, in with the new? Nope. Out with the new, in with the old? Well, why don't we just compromise and go with a fresh motto for 2018: "In with the new AND in with the old." Happy New Year, y'all!
Laura Cashwell
Owner and Cindy Davis is the display and retail floor manager of For Old Times Sake Antiques, located at 223 S. White Street in historic downtown Wake Forest.