Our Heritage
Keith's Store At The Forks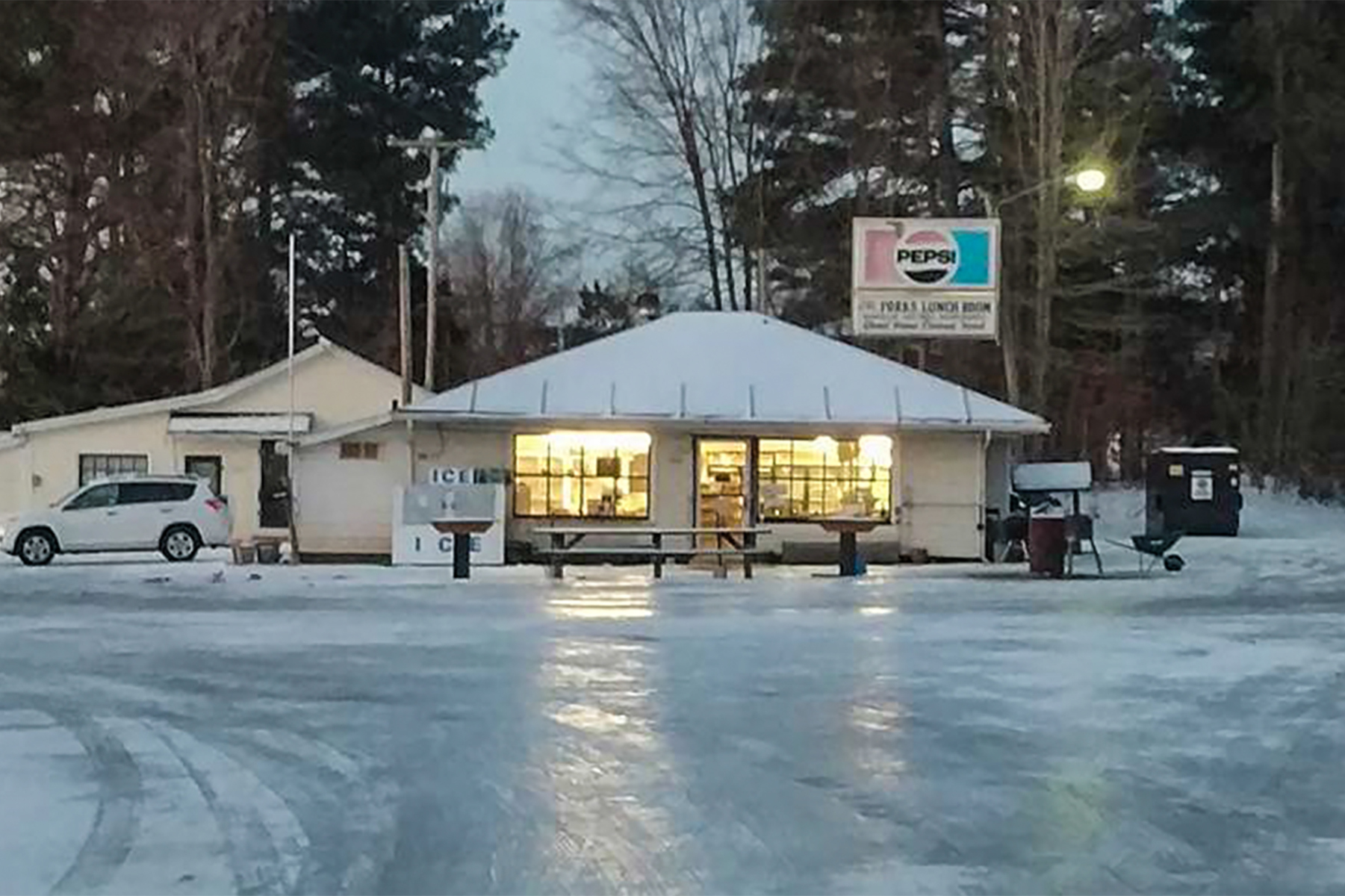 According to Smithsonian magazine, a museum is a community's front porch. If that is the case, then a country store is the community's back porch. It is a place where neighbors do not just come by to purchase a gallon of milk and a loaf of bread but where they gather to catch up on the latest news of the neighborhood, a place that "everyone knows your name," and you feel as comfortable reaching into the cooler and grabbing a cold Pepsi Cola as you would from your mother's fridge. It is a place that no matter where it's located, you are certain to find two older gentlemen in bibbed overalls playing checkers on a worn checkerboard. Country stores dotted the landscape across rural North Carolina for much of the 20th century. Northern Wake County was no exception. Every couple of miles down the backroads like Pur-nell Road, Bud Smith Road, Thompson Mill Road, or Falls of Neuse Road there was a country store. There locals shared opinions, political views, and gossip. Most of them are now gone. Frequently, as you ride down the road past modern subdivisions with manicured entrances you will see one of those icons of our past standing lonely against the tree line. However, in western Wake Forest, one still thrives – Keith's Store.
Keith's Store is located at the "Forks" of the road where old NC 98 and the original Falls of Neuse Road intersected. Roads have shifted directions and street names have been manipulated by the NCDOT, but it is still there, anchoring a community known as Keith's Corner. A.E. Keith purchased the land consisting of 3.13 acres and probably a two-story store building on September 27, 1933 for $750. In June 1934, A.E. Keith leased a portion of the property to R.I. Harris for five years. Harris ran the business as a gas station and paid one cent rent per gallon of gas sold or a minimum of $5 a month. In 1947, the Keiths entered into a lease with an out-of-state oil company for still one cent for each gallon of gas sold. This lease mentions that the store is "a two-story" structure. No one remembers exactly when the two-story structure was demolished and replaced by the current building, but it must have been sometime in the late 1950s or early 60s. It appears that A.E. Keith and his wife Nina operated the store for some time. A.E. and Nina sold the business, but not the building and the land, to a relative, Henry B. Keith and his wife Norine, who operated the store with their son Ryan Keith until 1967. From that time until 1973, James F. Keith and his wife Marjorie ran the business. At that time, they turned the operation over to their son James F. (Jimmy) Keith II.
The family operated a second business on the property called the Forks Lunchroom, located immediately beside the store. In fact, what became the lunchroom was originally the grease pit for the service station. According to family, the grease pit still is underneath the dining room floor. The Keiths were famous for their barbecued pork which, along with fried chicken and country vegetables, made the place a favorite with locals, Ravenscroft High School students, and Raleigh businessmen in starched white shirts. The line sometimes reached 30 or more people waiting outside for a seat at one of the picnic tables inside. Jimmy's sister, Karen Keith, joined that part of the business around 1979. Later, Karen also would operate a cafeteria on the campus of Southeastern Baptist Theological Seminary and eventually opened what is now The Forks Cafeteria on Brooks Avenue in downtown Wake Forest. Karen and husband Don Winstead operated the Forks Cafeteria until they sold it to David Greenwell, who still operates that business and keeps the same name today.
Jimmy Keith and his family operated the store continuously until Jimmy's death in 2017. When Jimmy became too ill to run the business, his wife leased it briefly to Daniel Harrison, followed by a second proprietor. In 2021, Jimmy's wife Hope sold the store to Randy Kerr. Randy still operates the store under the name Keith's Store, LLC. Long live Keith's Store, the community's back porch.
Thanks to Winston Ryan Keith, Karen Keith Winstead, and Jennifer Pearce for their assistance with this article.
Ed Morris
Executive director of the Wake Forest Historical Museum & Wake Forest College Birthplace.