Old Furniture ... New Treasures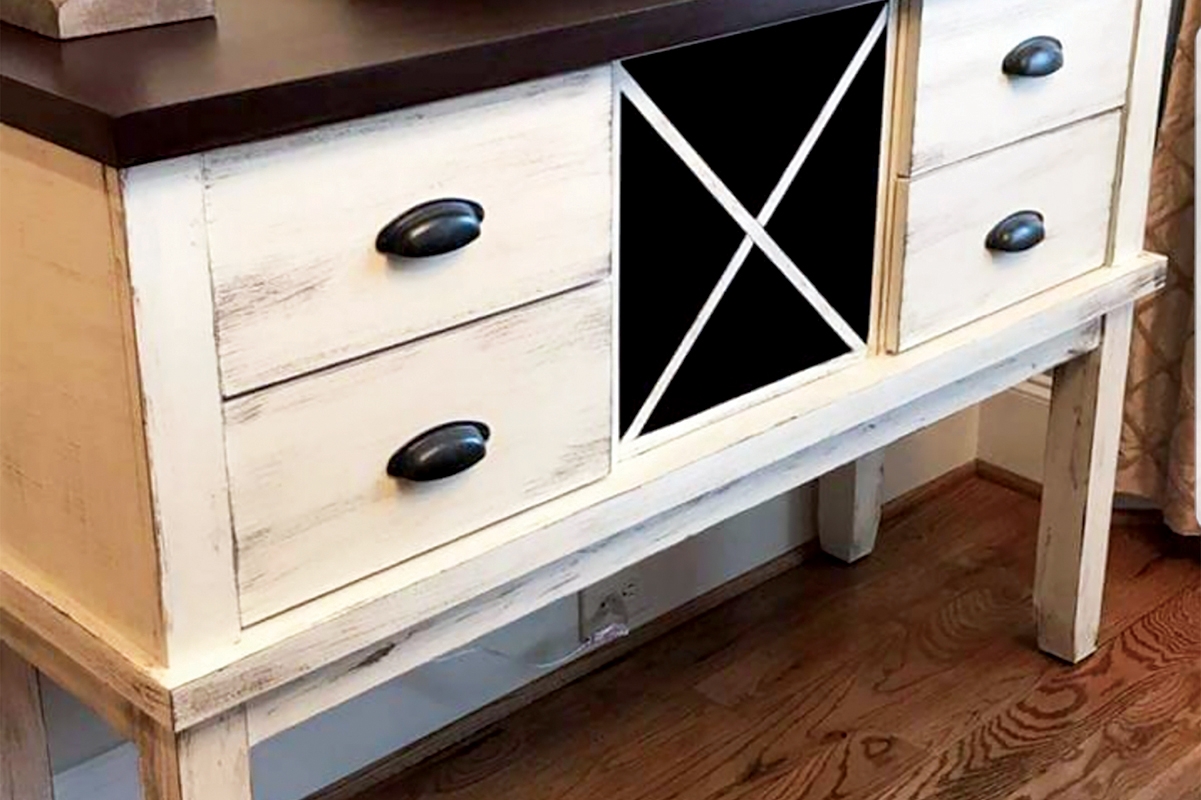 "Do what you can, with what you have, where you are." These timeless words of Teddy Roosevelt could be the mantra for the modern decorator. It seems that the American dream has evolved in recent history, at least when it comes to home furnishings. Gone are the days of throwing out the old and buying new, thankfully. Because let's face it ... they just don't make things like they used to.
Sure, boxed furniture that has been mass produced overseas has its place. For college students, short-term renters, and the like, this is an inexpensive and convenient alternative to moving trucks full of hand-me-down furniture. But for those in a more permanent situation, these furnishings often prove to be poorly made from cheap materials and do not withstand the test of time. Alternatively, buying well-made, sturdy furnishings that appeal to the modern taste could easily blow your budget.
If you find yourself wanting to redecorate entire rooms in your home, or simply want to upgrade a space by transforming a few furniture pieces, what do you do? Before you hit the furniture stores out there or traverse the numerous online décor shopping sites, look around your space. What do you see? Chances are you already have some great pieces with sturdy bones that you may be tired of, but which still serve a purpose – pieces that have lost their luster, perhaps, or taken some abuse over the years from children, moving, or life in general. While they are still standing strong, all you can see is their ugly exterior. Your first thought may be to donate those pieces, or maybe put them in the garage so you can sell them at the upcoming neighborhood yard sale or online. Trust me, there are plenty of ambitious furniture flippers out there eager to get their hands on those items. Then you could go shopping online at the endless rows of furniture stores that are filled with very expensive and limited choices. Hmmmm ...
What if you could get exactly the look you envision for your space, with no limitations on color or finish? What if I told you that refinishing your existing pieces would cost you a fraction of what you would spend to buy new? What if I told you that your pieces could even be altered structurally to fit a more modern style? Well, I'm here to tell you … they can! And chances are, your existing pieces will long outlive the ones you would have purchased. Not only is refinishing existing furniture a cost-effective redecorating option, it also gives you unlimited choices for color and finish. It's environmentally-friendly; you can do it yourself; and you can avoid the dreaded boring, "cookie cutter" design – your space should be a personal reflection of you and the things you love most.
So where do you start? Take stock of the pieces you already have and pull some transformation inspiration from resources like decorating magazines and Pinterest. If you need to fill a particular space with a "new" item or want something different for a change, you can discover amazing pieces at thrift stores and yard sales to help you complete your design. Remember that size and style are most important (aside from quality construction) when looking for pieces to refinish, as you will be changing their "look."
The easiest way to upcycle a piece is to paint it. Choose colors that leave a neutral canvas for the rest of your décor, or create a statement with a bold color choice. There are numerous options out there for furniture paint – and I have tried most of them. After my disappointment with the durability of the "chalk style" paint that was all the rage in recent years, I found I was able to replicate the same look with durable latex. However, the required preparation needed for latex paint was also much more time-consuming and tedious, not to mention its long list of chemicals. Thankfully, this past year I discovered a small company based right here in America that seemingly experienced many of the same issues as I, and had set out to create something better. Wise Owl Chalk Synthesis Paints & Finishes provides a complete line of products to help you achieve a beautiful finish, regardless of your experience or ability. The paints are free of harsh chemicals, can be used indoors and on any surface, and are self-leveling for a velvety smooth finish with minimal brush lines. Choose from a variety of waxes, glazes, and varnishes to finish your look and seal your project for durability.
Want to restore a wood surface rather than paint it? Wise Owl's Furniture Salve is a great solution for restoring and protecting wood, leather, painted finishes, and more. It can even remove oxidation from metal and polish your stainless steel appliances. Made from all-natural ingredients such as hemp seed oil, cold pressed lavender oil, and plant-based waxes, you will love the scents of Lemon Verbena, Lavender, or White Tea.
If you have never painted furniture before, I recommend practicing on a small piece before tackling a larger project, or signing up for a local class that offers instruction. Once you've learned how to refinish and completed your creations, you will love your "new" pieces and the way they bring your unique style into your space.
Shanna Labrador
Owner of BOHO.boutique, offering eclectic furnishings and home decor and official retailer of Wise Owl Chalk Synthesis Paints & Finishes. Find them at The Cotton Company and Furniture Leaf Co. in Downtown Wake Forest or shop online.