Nutritious Comfort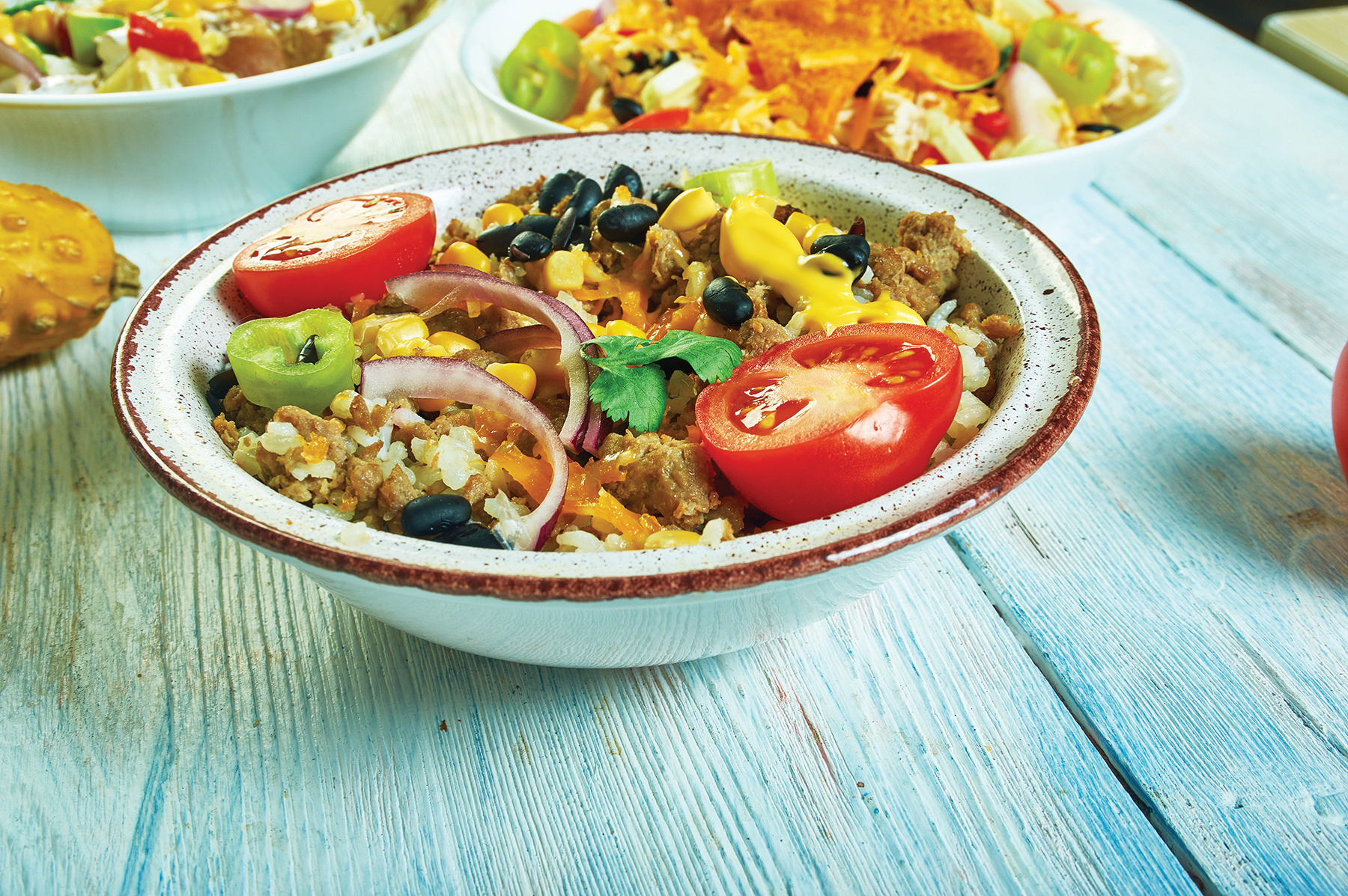 The post-holiday slump has set in, and by now you've probably all but abandoned those resolutions you promised to stick with this year. Healthy eating is likely at the top of that resolution list, but with the cold weather here for the foreseeable future, it's easy to fall back into our old routines and seek comfort food over healthier options. But don't fret – all is not lost! It's easier than you think to concoct delicious meals that will not only satisfy your craving for comfort this winter, but are healthy for you too.
For many of us, carb-heavy foods are often what we gravitate toward when we yearn for a homemade meal that will "stick to our ribs," as our grandmothers used to say. Just because you are trying to eat better doesn't mean that you have to completely eliminate them from your diet. Many carb-loaded mealtime favorites can be amended by substituting in nutritious ingredients that will add color, texture, flavor, and an extra dose of leafy greens and healthy veggies.
Cold weather months are perfect for savoring hearty pots of soups and stews – nothing beats the aroma of something warm and yummy wafting through the house to help cut the winter chill. But let's be honest – after a long day, who wants to spend hours watching something simmer on the stove? Let your slow cooker be your friend! Prep your ingredients ahead of time, plug in the filled pot in the morning, and let it work its cooking magic throughout the day – you will be gifted with a hearty meal that's ready as soon as your crew is ready to eat. Make enough so that tonight's chicken soup can easily become tomorrow's chicken and vegetable stew served over a small portion of rice or pasta. Or lighten this dish with roasted spaghetti squash instead. A winter favorite for my family includes chicken sausage, roasted peppers, and onions, topped with a marinara sauce and a sprinkle of shaved parmesan.
Friday pizza night is a wonderful way to wind down after a long week. To keep from breaking that New Year's resolution while still enjoying this fun tradition, switch things up a bit by using less typical, lighter ingredients. For instance, swap out a thick doughy crust with a thinner flatbread or cauliflower version. Instead of a heavy tomato sauce as your base, whip up a kale or basil pesto with a little garlic and olive oil for your starting point. Top with roasted tomatoes, fresh mozzarella, or shaved parmesan. Make it a meat lovers by adding a handful of crispy bacon, turkey sausage, or shredded chicken. Or brush your flatbread with a little olive oil and minced garlic and cover with mushrooms, arugula, and goat cheese for a lighter pizza pie. Let everyone create their own masterpiece – a great way to enjoy a little family bonding time.
Easy-to-create noodle and rice bowls are all the gastronomic rage right now. While the pasta and grains provide the foundation and a bit of substance, these bowls allow you to double up on healthy additions that pack in flavor and nutrients, resulting in yummy, wholesome goodness that will sustain you on those chilly evenings.
Asian noodle bowls are a personal favorite. Start with a quick sauté of ginger, garlic, and onion in a tiny bit of sesame oil and build from there, adding a vegetable or meat-based broth, depending on your craving. Sliced snow peas, bok choy, and your favorite veggies can be added and simmered for a short time. Just before serving, add a splash of soy sauce, fish sauce, and a little chili garlic paste and pour over your noodles. Pack in protein by adding in firm tofu, chicken, beef, or pork for the perfect one-bowl meal.
Rice bowls are also satisfying one-dish meals, providing the perfect opportunity to creatively add healthy ingredients and incorporate any leftovers that are taking up refrigerator shelf space. Whether you use white or brown rice as your bowl backdrop is totally up to your preference, or you may opt for quinoa as an even healthier base. Southwest style is my favorite flavor profile – I incorporate fresh cilantro, tomatoes, bell peppers, and onions and expand from there. Black beans, corn, avocado, and proteins such as chicken, grilled steak, and shrimp are all great additions. Kick things up a notch by tossing on some diced jalapeños, a squeeze of lime juice, and a dollop of your favorite salsa. Once your bowl is built you are rewarded with a fantastic meal that you can serve hot or cold.
Healthy eating isn't complicated and doesn't require you to completely abandon your favorite dishes. By focusing on balancing your ingredients a little differently, you can still enjoy a heartily satisfying and nutritious meal. So this winter, continue to find comfort as you gather around the table with family and friends, but maintain those New Year's resolutions by doing so in a deliciously creative way.
Stacey Moritz
Owner of The Lemon Tree Cafe, offering freshly prepared salads, pastas, soups, and take-away fare.