New Year, New Home
Decorating And Design Trends For 2017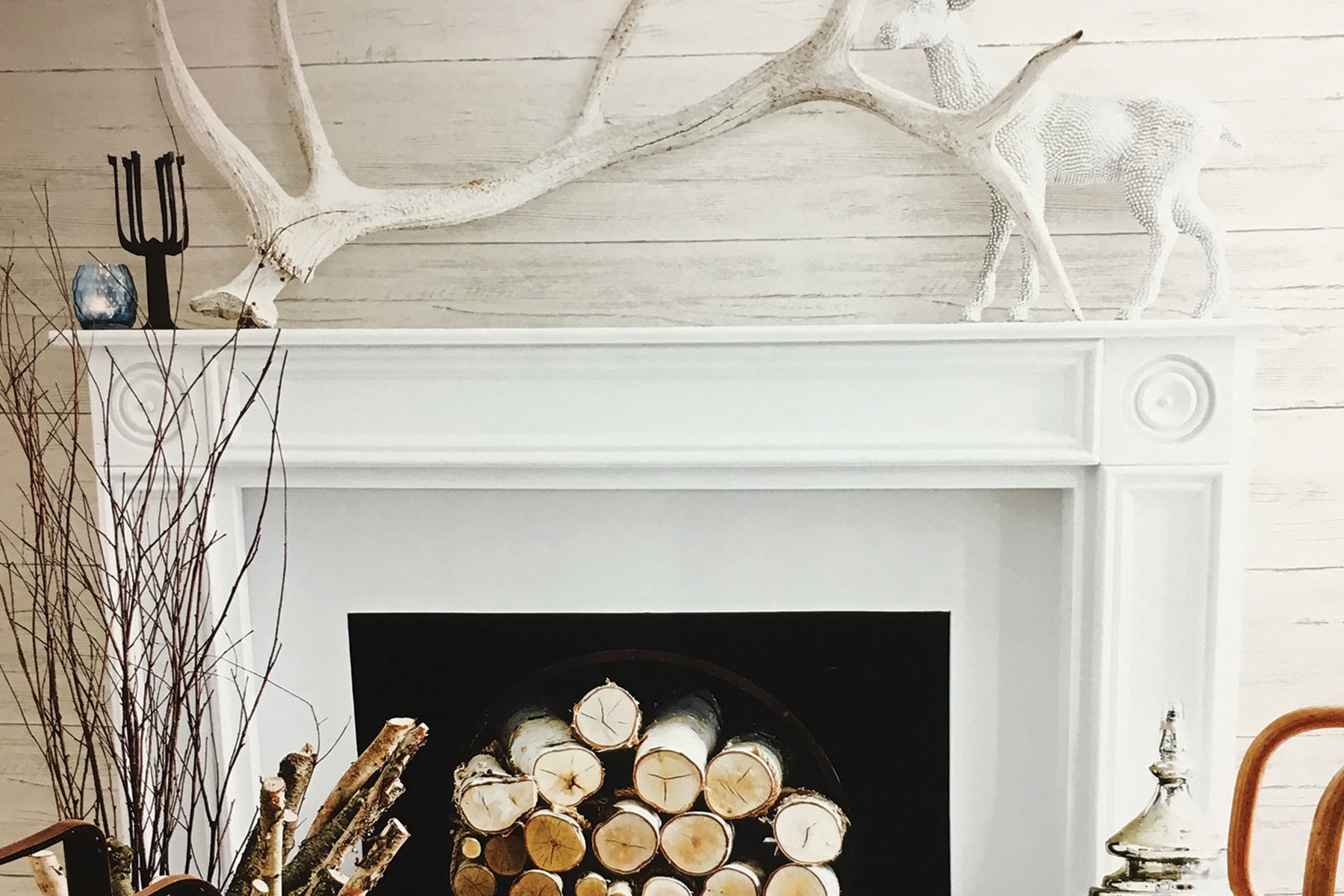 Every January, people make resolutions. Some vow to exercise more or lose weight; some promise to better manage their financial situation; others may want to become more organized or lead a more balanced life. Usually to be successful in achieving and maintaining your resolution, you have to start with a happy place – that special place where all is right with the world. For most of us, our home is that haven ... so why not make that haven part of your New Year's resolution? If you've resolved to give your home a facelift this year, I'm here to tell you about the decorating trends for 2017 that will make keeping this resolution just a little bit easier.
Updating your home for the new year does not have to be difficult. Taking away and adding a few pieces here and there can refresh your home. There has never been a better time in home design than right now for achieving an eclectic look. Current decorating trends are pointing to texture and the mixing of styles, and are also bringing in blasts from the past.
The decorating trends of today that will let you make your space a great place to come home to are as varied as the people who want them. For those who are fans of the hit show Fixer Upper on HGTV, you are in luck – distressed woods mixed with modern, clean lines and everything in between are here to stay for a bit.
And the '60s and '70s are returning with a vengeance, so for those of you who grew up during those decades, get ready to relive your childhood. For instance, there are now chandeliers being made out of blue jeans for a hippy, shabby chic look. Mix that with leather and reclaimed wood pieces for a transformed space with very little effort.
The '80s are also sneaking their way back into the decorating world – primarily with color schemes. Who can forget that era's Williamsburg blue and mauve? Most of us only wish we could forget. However, this color combination is back, but fortunately, the two colors are softer for a more aesthetically pleasing look. These colors are popping up everywhere from art to accessories. If you love the pastel blues and pinks, try throwing a few accessories in those colors into a bookcase and add a few art pieces. If the new colors don't go with your existing space, think about a room such as a bedroom or office that is not a part of the central core of your home and use them there.
Also back on the decorating scene after many years away is wallpaper. Most of you probably just winced when you read that word, but believe me, wallpaper is better than ever. The new designs and textures make it the perfect solution for an accent wall – the trend is to feature it on one wall rather than covering the entire room. The patterns and textures are endless for a look that is sure to please. There is wallpaper that looks like shiplap, brick, stone, wood, and industrial windows, as well as multitudes of patterns. By wallpapering one wall, you can update a space in an instant. And don't forget the ceilings – there is even wallpaper that looks exactly like ceiling tin. The texture and look of the wallpaper in the right space would be an instant conversation piece.
For you gold lovers out there, this is your year. Yes, gold is back! I'm not talking about the shiny brass of the '80s, but rather a flat, warm gold. You will see this color mixed with black and warm grays for a modern look. Gold paired with an all white and gray palette can provide an extra wow factor to any space. For example, if you have a white kitchen, update the knobs with this new gold and incorpo-rate a few accessories of the same tone. Change the pulls on your bedroom furniture for an instant refresh; and to completely change the space, add in a few new accessories such as artwork, lamps, and pillows. If your powder room needs a little redo as well, consider replacing the faucet, knobs, and lighting for a quick renovation.
Perhaps your room needs some color to give it new life – an easy and affordable fix. A new rug with colors you love can add new dimension to any room. Toss in those same hues with accent pillows and accessories for a cozy, cohesive look.
Distressed wood is another decorating rage these days. If you desire this look, it is not hard to incorporate it into your living spaces. You can add reclaimed wood beams to your ceiling or replace your white mantle to one large beam of wood for a beautiful feature. Maybe you are tired of your end tables and coffee table. If so, add texture and personality to your space with new ones in this reclaimed wood. The wood looks great when mixed with iron elements for an industrial look as well. Again, the uses are endless – even in larger pieces such as dining tables. Live edge tables add a rustic elegance like no other. Incorporate a new table with upholstered chairs in a beautiful updated fabric and a new chandelier for a completely new room.
When redecorating your home in 2017, remember to keep it simple. If you are not sure how to give your home a facelift, consider hiring an interior designer to help you – he or she can simply offer ideas and inspiration that you can implement yourself, or provide a complete overhaul. Or visit a furniture store that offers interior design help. If you choose this route, take plenty of pictures of your space with you. These design professionals can help you create the home of your dreams – and who knows, it may even help you finally keep those New Year's resolutions!
Rhonda Benvie Plummer
The owner of Help Me Rhonda Interiors and Open Door Furniture & Accents, a furniture and accessories store, in Wake Forest. Visit www.helpmerhondainteriors.com or www.opendoorfurnitureandaccents.com, or call 919-263-9054.