Navigating Winter Wine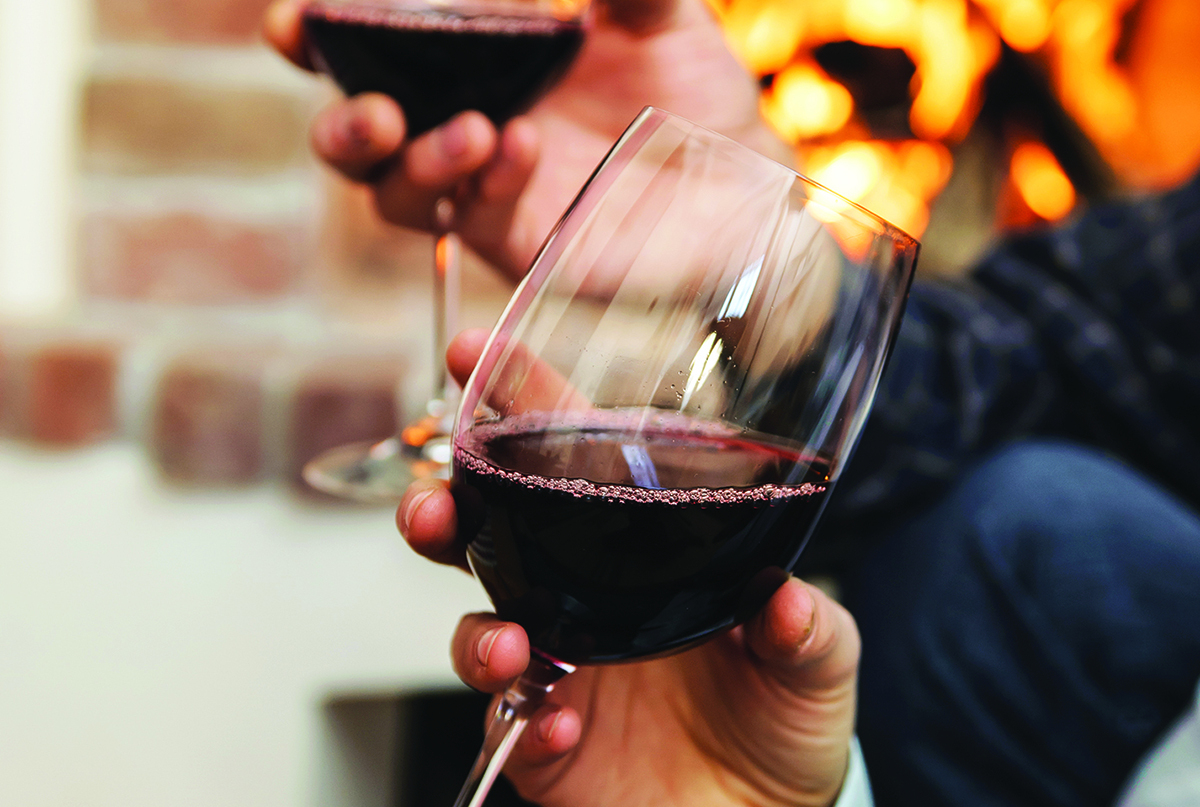 So little time and so much wine. I hear that quite often from the folks I meet at the shop, as well as in my civilian time. It is true. We are very fortunate in North Carolina to have access to the best wines from all over the world on a regular basis. With that in mind, I have put together a little guide for you to help you easily navigate winter 2018 (which around here can include a few random 80-degree days in February). Here we go…

WINTER WINE STEP ONE ...
"Love the Wine You're With"
Many of your favorite wines flipped to the next vintage this past October, so if you see wines you have been loving in a certain vintage, then grab them. Whether it is your favorite $10 everyday-drinker, white Carolina porch pounder, or those weekend and special occasion reds in the $25-$50 range, go ahead and buy them up. The new vintage will taste differently and there is no guarantee you will like it. People tell me all the time how they know little about wine and then they have an OMG experience when a $12 wine changes vintages and does not taste the same. Wine is like music folks – you may not play an instrument, but you can tell the difference between Ed Sheeran and Jimi Hendrix. Just sayin' …
WINTER WINE STEP TWO ...
"The Wine in Spain has Value and that's Good for the Brain"
Yes, Ed Sheeran, Jimi Hendrix, and My Fair Lady references all in one article. To clarify, Spain has the largest percentage of land under vine of any country in the world. This simply means that with that much produce, there is great wine at a great value on a regular basis. In 10 years in the business, I have almost never thumbed my nose at a Spanish red after it changes vintages. It serves up consistently good wine that features great winter reds such as full-bodied Grenaches and Riojas, and is also home to one of my go-to whites, Albarino – and, of course, Cava. Cava is usually done in a Champagne-style … and under $20! These red wines have grip, body, and flavor that make them perfect winter fare, either by themselves or with food.
WINTER WINE STEP THREE ...
"Carry On My Wayward Wine"
Winter is absolutely the best time of the year to try new wines. Many times in North Carolina you are coming in from the heat, so anything you taste that is wet is going to taste good initially. So since it's cooler right now, hit as many tastings as you can this season to explore as many whites and reds as you can manage. Great winter whites include Chardonnay (fullest-bodied white), Viognier, Gruner Veltliner, and of course the aforementioned Alabarino. Try to taste with food. Either bring snacks or try to sample where some general snacking or pairing is done to enhance your opportunity to make good choices.
Now that you're armed with some winter wine wisdom, go ahead and stock your wine rack with a selection of your favorite reds and choice whites to help you navigate and survive this North Carolina winter. Cheers!
Joe O'Keefe
Owner of Wine and Beer 101, with locations in Wake Forest (1228 Heritage Links Dr., #104), Raleigh (5910 Duraleigh Rd., #141), and Wendell (21 N. Main St.).