Navigating The Season's Sweets And Treats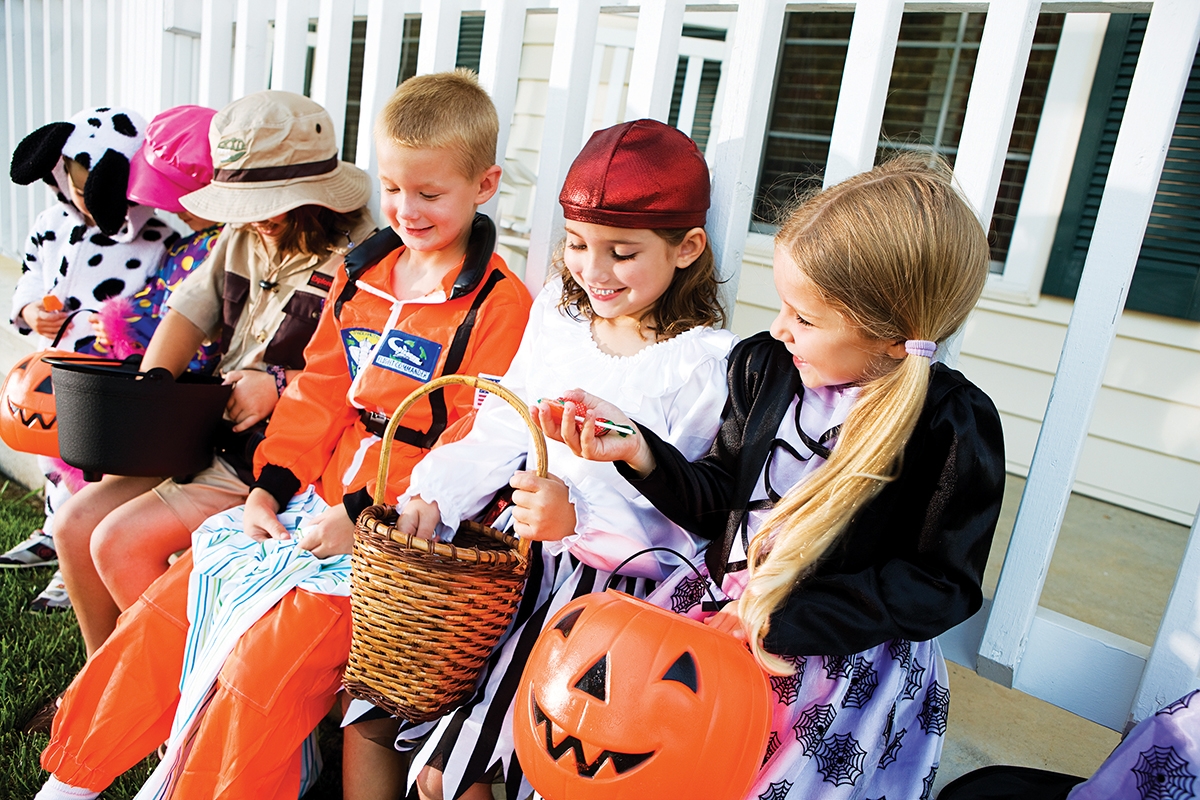 When your child or teen has braces, the fall season – with the State Fair, Halloween, Christmas, and Hanukkah, and the endless sweet treats that come with them – can seem a bit overwhelming. As their parents, do we let them consume the candy that has the potential to break brackets and bend wires, and simply hope for the best? Or do we encourage them to avoid the confections that abound this time of year altogether? By following these guidelines and opting for safe alternatives, he or she can enjoy the sweetness of the season while keeping his or her appliances secure.
GOOD STUFF, BAD STUFF
– Avoid chewy, sticky, and hard candies. These are the #1 enemy of braces. Starbursts, candy corn, gum, jelly beans, Skittles, Tootsie Rolls, Gobstoppers, Airheads, and the like may be Halloween go-tos, but it's easy for them to become stuck between brackets or break them. And at Christmas, be sure to avoid candy canes – while these may be a holiday tradition, biting into these hard candies can lead to cracked brackets, and sucking on them leaves sugary residues on the teeth, which can lead to cavities.
– Ditch the caramel. Even if it's in a soft candy bar, caramel is still sticky enough to cause serious damage.
– Stock up on chocolate. Chocolate is the safest candy for braces-wearers. Soft bars are unlikely to cause any orthodontic damage, so it's okay to devour those Hershey's Chocolate Bars and Kisses, Reese's Cups, plain M&Ms, and 3 Muskeeters.
– Pass on the popcorn. It may be tempting to pop a bag to enjoy during that scary Halloween movie, or to sample while stringing popcorn garland for the Christmas tree, but this treat needs to be off limits. Pieces can get stuck under wires and in brackets, and can lead to infection (it's hard enough to get popcorn out of your teeth without braces – imagine how difficult it is with them).
– Pick safe Fair fare. If you're heading to the NC State Fair, your braces-wearer can safely indulge in Fair favorites like fried Oreos, barbecue, sundaes, and funnel cakes. They should avoid cotton candy, candy apples, and corn on the cob.
– Make your own treats. If you're throwing a holiday party, there are plenty of fun, sweet, crowd-pleasing, and braces-safe options to serve. For instance, dried fruit is a tasty alternative to candy. Sure, it's no gummy bear, but it is a yummy option that is better for braces and won't have you making an emergency visit to the orthodontist first thing Monday morning. Instead of caramel apples, cut thin apple slices to dip into creamy melted chocolate. And while it may involve a little extra baking effort on your part, serve cupcakes or miniature pies.
HAPPY FALL, BRUSH THEM ALL
Since there seems to be a never-ending temptation of sweets and treats that aren't so good for braces this time of year, one of the most important things to remember, and remind your kids about, is proper dental hygiene. The build-up of food debris – especially sweets, saliva, and bacteria – trapped around braces can cause cavities, swollen gums, and bad breath, so be sure to brush! Brushing around all parts of the braces and every surface area of the teeth is extremely important to avoid permanent scars. Interproximal brushes are great for helping with the removal of food around brackets and between teeth, and fluoride toothpaste or rinse is a good idea for added dental protection. And while not nearly as exciting as the latest and greatest video game, an electronic toothbrush that makes brushing easier and more efficient or a Waterpik that provides a deeper clean can be a great stocking stuffer.
Trick-or-treating, Fair fun, Christmas parties, and more – this time of year is one of fun and festivities for kids, and indulging in the season's abundance of candy and other sweets shouldn't be discouraged. The takeaway for those with braces is that these treats should be enjoyed in moderation, with a discriminating eye, and always followed by good brushing techniques. By keeping these tips in mind, your child doesn't have to spend this season of sweets treat-free, and instead, can enjoy all it has to offer.
Dr. Jason Gladwell
Owner of Gladwell Orthodontics, Board Certified Specialist in orthodontics, and the state's only Super Elite provider for Invisalign. Gladwell Orthodontics is located at 2824 Rogers Rd., Suite 200 in Wake Forest.