MEGA DECKS
HIT DIY NETWORK PROGRAM BUILDS FIRST EAST COAST MEGA DECK IN RALEIGH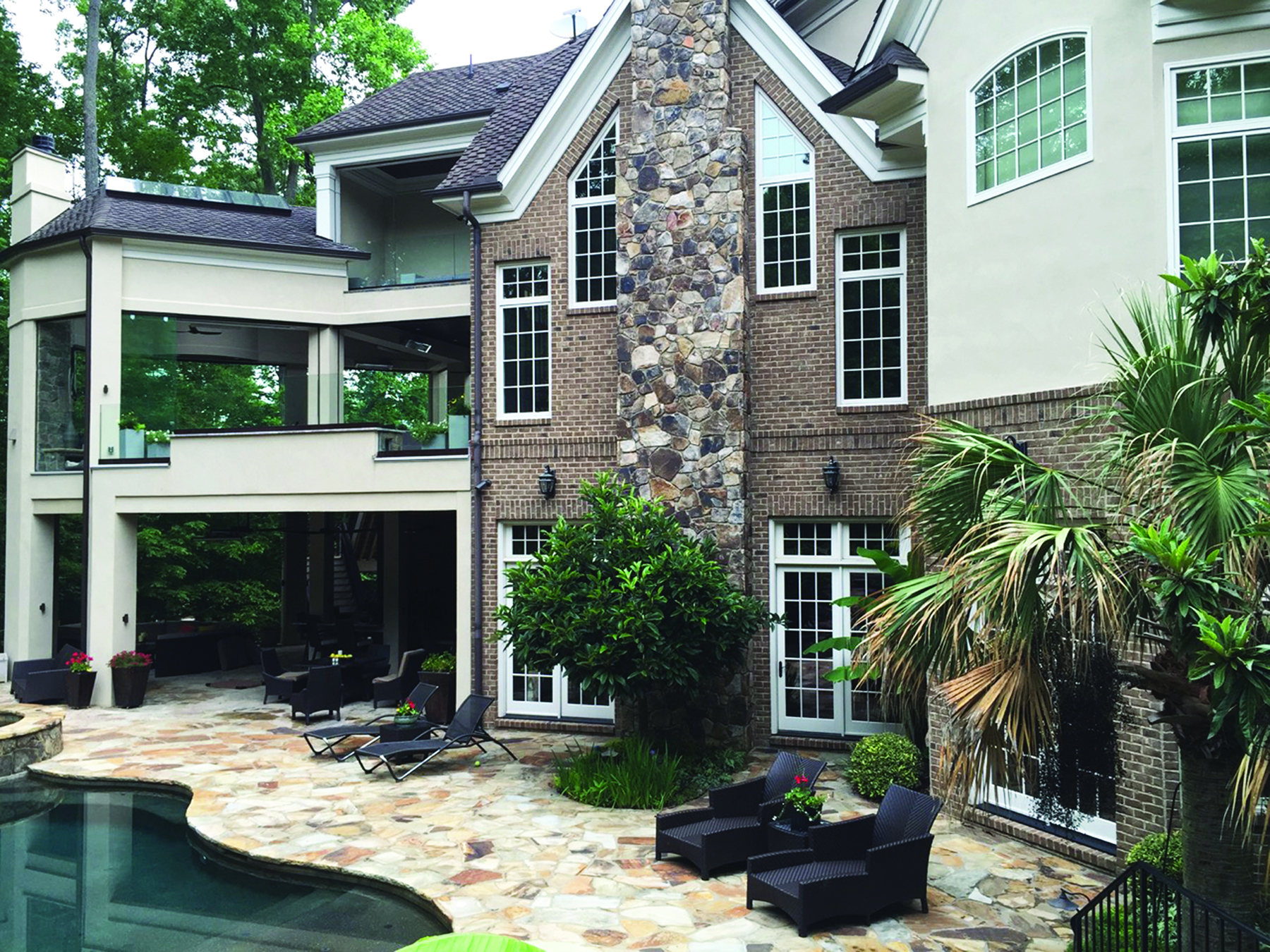 Now that summer is here, people in the Triangle area are taking full advantage of the wonderful weather the region has to offer. For many families, one of the best ways to enjoy the refreshing summer air – while also beating the North Carolina heat – is spending time on their home's backyard deck. But in 2016, decks can offer so much more than just a simple grill or patio furniture set.
As the host of the DIY Network's popular show Mega Decks, my team and I remodel and modernize outdoor decks to create luxurious spaces for homeowners to relax from the comfort of their own backyards. Although our show is based in Colorado, we had the awesome opportunity to build our first-ever deck on the East Coast this spring. We teamed up with Michelle and Aaron Vedder, co-owners of the Raleigh-based AV company Synergy Integrated Systems, to build a two-story mega deck for their Raleigh home.
For our first East Coast deck, Raleigh was the perfect fit. Part of North Carolina's famous Research Triangle, we recognized that the city is known internationally as a hub for innovation and creativity. In working with Michelle and Aaron, we sought out to strike the perfect balance of form and function. The completed "smart deck" is the ultimate in comfort and luxury, in addition to being literally "decked" out with a range of highly advanced technological features.
Both the upper and lower decks are each approximately 1,000 square feet in size, which gave us plenty of room to add all the bells and whistles for the Vedders' backyard oasis. Completely surrounded in optimal glass, the deck provides gorgeous panoramic views of their property, perfectly situated among the trees, without subjecting the family and their guests to the heat and humidity. In addition, the deck features skylights that will be perfect for late-night stargazing.
With a deck this size, our Mega Deck crew worked with the Vedders and their team at Synergy Integrated Systems to create the perfect entertaining space for parties and get-togethers any time of year. Synergy installed a state-of-the-art AV system, including a 120-inch projection screen and Dolby Atmos surround sound. The coolest part? You can control the entire system from your mobile device with the simple touch of a button! Combined with a built-in outdoor kitchen, the party possibilities are endless. The Vedders are huge hockey fans, and one thing is for sure – watching the big game will surely never be the same.
If you are thinking about building your own custom dream house, or are looking for a way to increase your current home's space and maximize your property value, be sure to take your outdoor living areas into account. An outdoor deck truly has the potential to become a family's ideal retreat from the hustle and bustle of everyday life – all without leaving their own backyard. Today, there are so many high-tech features from which you can choose to bring the indoors outside, all while continuing to enjoy the beauty of nature.
The Vedders' new deck was featured on the May 24, 2016 episode of Mega Decks on the DIY Network. It was built through the combined effort of the show's Colorado Springs-based team, Sparkman Construction, and the Vedders' local company, Synergy Integrated Systems. A family-owned business, Synergy specializes in custom audio/video design and installation, home automation, and home theater design and installation for both existing homes and new construction. For more information, please visit www.synergy-integratedsystems.com.