Managing Stress And Expectations
Due To The Challenges Of COVID-19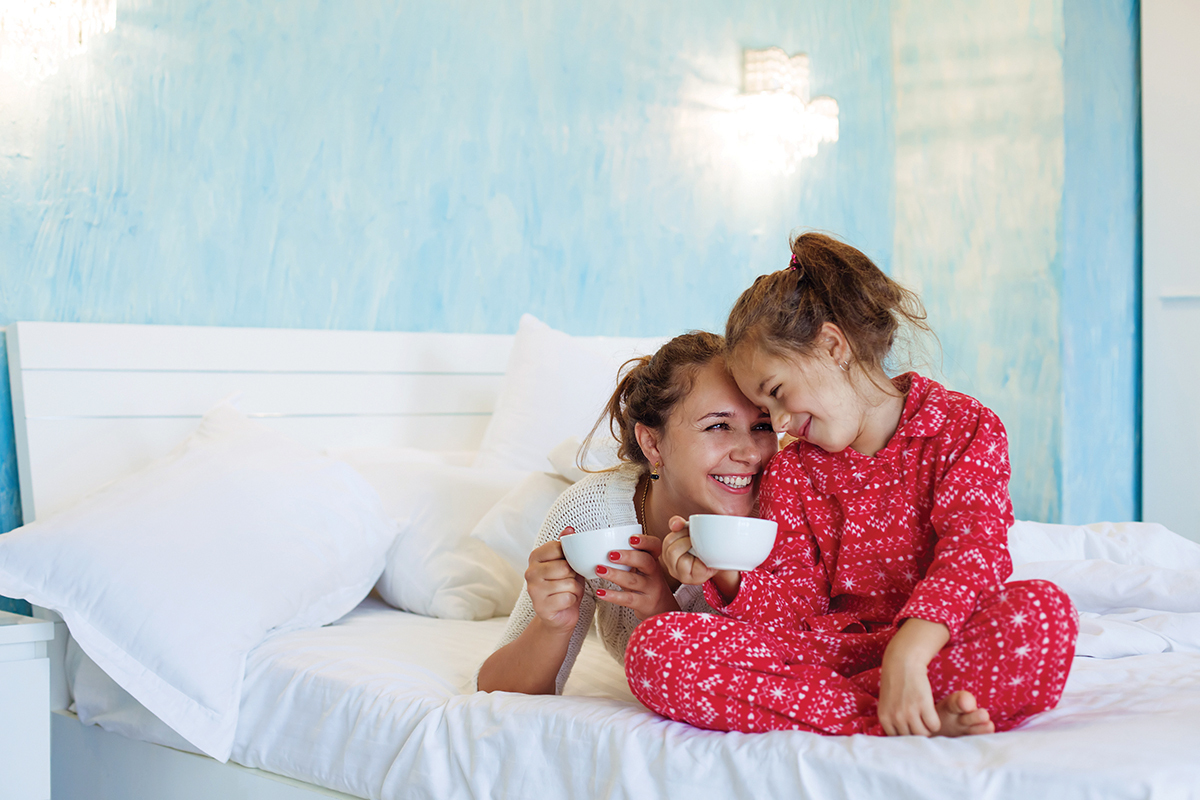 Taking charge of our health and well-being is more important than ever as we continue to face and overcome the challenges of COVID-19. It's also important to recognize that feeling anxious and stress right now is completely normal. Our bodies and brains may experience unexpected changes as we attempt to adjust to the current reality, so it's understandable that healthcare providers are seeing a rise in behavioral health changes and needs in both children and adults.
One of our goals as behavioral health professionals is to remind everyone that mental health is just as important as physical health," says Dr. Jessica Tomasula, a licensed pediatric psychologist and manager of behavioral health services at WakeMed Children's. "We consider whole-person care the standard of care – because we cannot have physical health without mental health." Just like you'd never ignore an infection, illness, or injury, it's important not to ignore the common signs that you or your child(ren) may be struggling emotionally.
Dr. Nerissa Price, psychiatrist and medical director for WakeMed Behavioral Health Community Case Management, recommends checking our emotional temperature. Ask yourself each day, "How am I doing?" If you realize that you are not doing well and your emotional health is not where it should be, seek help. "We can bolster our emotional health and build our resilience towards adversity by taking steps now," she says.
We asked WakeMed to share a few more ways to help manage our own emotional well-being.
– Acknowledge your feelings: Allow yourself time to express your sadness over missed opportunities, anxiety over the unknown, and stress over managing your daily juggling act.
– Develop a schedule/routine: There's a lot we aren't able to control with COVID-19, but making a daily schedule to give us structure and purpose throughout the day may give us a sense of calm and order. Include small breaks for fresh air and to refocus.
– Move your body: Exercise has been proven to boost the immune system, improve mood, and decrease anxiety. Movement – walking, stretching, even yard work – promotes blood circulation, releases tension, regulates our sleep, and so much more.
– Practice restorative health measures: These are things we can do that make us feel better – sometimes instantly. Examples include meditation, talking to friends or family, having quiet time, listening to music, dancing, reading, taking a walk, gardening, prayer, etc. Building these activities into our daily schedules helps to build our resilience and combat anxiety.
– Remind yourself this is temporary: "What we are all going through, as historic and chaotic as it might be, is just temporary," shares Emily Medlin, a certified health and wellness coach and WakeMed education specialist. "We're all in this together, so take a deep breath and try and move forward one step at a time."
– Ask for help: While some can get the support they need to get through difficult, stressful times from family or loved ones, others may need help from a trained expert. If you need immediate help, here are some local and national crisis resources:
· Wake County Crisis and Assessment Services: 919-250-1260
· Wake Behavioral Health Urgent Care: 919-703-2845
· Hopeline (Raleigh): 919-231-4525 (for crisis intervention and suicide prevention)
· National Suicide Prevention Lifeline: 1-800-273-TALK (8255)
· Crisis Text Line: Text the word TALK to 741741
· National Parent Helpline: 1-855-427-2736 (for emotional support and parent advocacy)
An integrated approach to support physical and mental health, WakeMed now offers adult and pediatric patients real-time access to behavioral health services virtually – either during regularly scheduled appointments at any WakeMed primary care practice or from the comfort of home. "For patients, this means on-demand care from experts who are ready to listen, support, and discuss any mental health questions or concerns," adds Dr. Tomasula.
WakeMed's team of behavioral health professionals – licensed clinicians, psychiatrists, and health coaches – in collaboration with WakeMed primary care providers, can help identify and address behavioral health needs including anxiety and depression, pain management, poor sleep, diet, and exercise, as well as stress management.