Making The Most Of Labor Day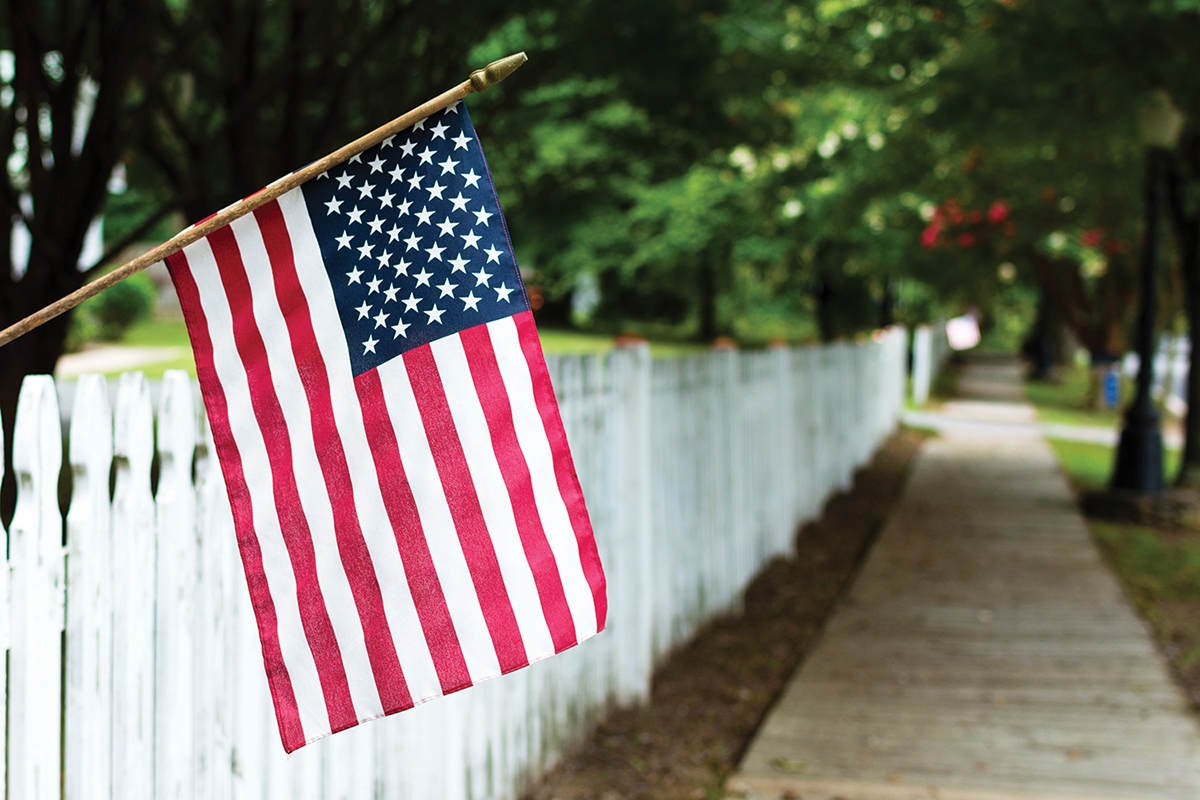 For most Americans, Labor Day means one last day off before summer seemingly goes away forever (don't worry, it'll be back). But while celebrating, we should also take a moment to think about how this farewell-to-summer celebration began.
The late 1800s saw a rise in protests from workers dissatisfied with unsafe and unfair working conditions. The first Labor Day "parade" took place on September 5, 1882 with 10,000 workers marching in New York City. From there, the idea of a "workers' holiday" spread among unions around the country, with parades and festivals becoming the normal way to celebrate. By 1894, 34 states passed Labor Day bills, and Congress made it official later that year by making Labor Day a national holiday on the first Monday of every September.
In addition to recognizing the role of the American worker in our nation's history, the day has become an important time for much needed rest and relaxation. As someone who is committed to "making outside fun," my first choice is always to get outside. Labor Day is a great chance to revel in the summer sunshine with family and friends. To help you get started planning your celebration, here are a few unique ideas for enjoying some good ol' family fun.
Be active ... take the day to try some different outdoor activities:
– Explore a national or state park in your area;
– Take to the water with a sailing lesson or kayak/jet ski rentals;
– Go ziplining or try a nearby adventure park;
– Rent a bike and go for a long ride.
Be a local tourist ... spend the day visiting a local attraction:
– Take the family to an amusement or water park;
– Head to the zoo or science museum for an educational experience;
– Take a tour of a local historical site;
– Keep your eye out for the usual Labor Day parades and festivals.
Relax ... take advantage of your downtime during the holiday weekend and have a mini-adventure of your own:
– Watch a movie under the stars at a drive-in theater;
– Pack a lunch, drive to the outskirts of town, and have a picnic;
– Enjoy an outdoor concert or performance.
As you would expect, there are many Labor Day festivities from which to choose. Looking to turn your Labor Day celebration into a mini-vacation with an escape a little further from home? Consider a trip to our nation's capital for the Annual Labor Day Concert – a great opportunity for a family picnic on the West Lawn of the U.S. Capitol while you listen to a free concert by the National Symphony. How about the Sky High Hot Air Balloon Festival near Atlanta in Pine Mountain, Georgia, or maybe the Chicago Jazz Festival, or perhaps the New York City Unicycle Festival? Never ridden a unicycle before? No worries … although there are some expert riders you will enjoy watching, there are plenty of first timers as well. Even if you choose not to jump on a unicycle, there's plenty of other fun things to do.
Maybe you prefer some more adult-oriented Labor Day fun to bid summer adieu. If so, consider the Oktoberfest in Cleveland – yes, even in Germany, Oktoberfest starts in September – or the Key West Brewfest in Florida.
Of course, you don't need to travel too far for a great family celebration ... after all, our great state of North Carolina is an ideal place to be on any holiday, and Labor Day is no exception. For example, check out the Annual African American Cultural Festival of Raleigh and Wake County. Over the past seven Labor Day weekends, this two-day festival has connected diverse people and families from across our region with local, national, and international artists, performers, food vendors, area business owners, and local media outlets. Just a few hours away in Charlotte, you will discover the U.S. National Whitewater Center. In addition to the center's regular activities – like adventurous rafting and kayaking on the largest manmade whitewater river in the world, mountain biking, rock climbing, and ziplining – during the Labor Day holiday, they also offer a major festival with a triathlon, a trail race, live music, and evening fireworks.
Why not travel to the scenic Blue Ridge Mountains where Asheville hosts the Emerald Village Rockfest? This three-day Labor Day event features underground mine tours, treasure hunts, and live blue grass music. Or maybe the four-day Apple Festival in Hendersonville is of interest. How about trekking to Bryson City, where the Great Smoky Mountain Railroad rolls out a steam engine to power its Fontana Trestle Train BBQ and Brews excursion? And Beech Mountain's Mile High Kite and Craft Festival or High Point's John Coltrane International Jazz and Blues Festival – where every year, the country's top jazz and blues musicians perform in concerts at the festival – are also great Labor Day celebrations.
These are just a handful of the many options to consider for family fun for the Labor Day weekend. The important thing is to pick something the whole family will enjoy and spend it together. Of course, one of the best spots to be on Labor Day is your own backyard. In my opinion, and I may be biased, there is nothing better than gathering your friends and family together for some good food, lots of laughs, and a good old-fashioned Labor Day celebration. Just take my advice and leave those pesky mosquitos off your guest list!
Margarita Cohen
The owner of Mosquito Joe, providing mosquito control treatments to the greater Wake Forest area. For more information or to schedule an appointment for treatment, call or visit their website.