Making Memories
While Celebrating Mom And Dad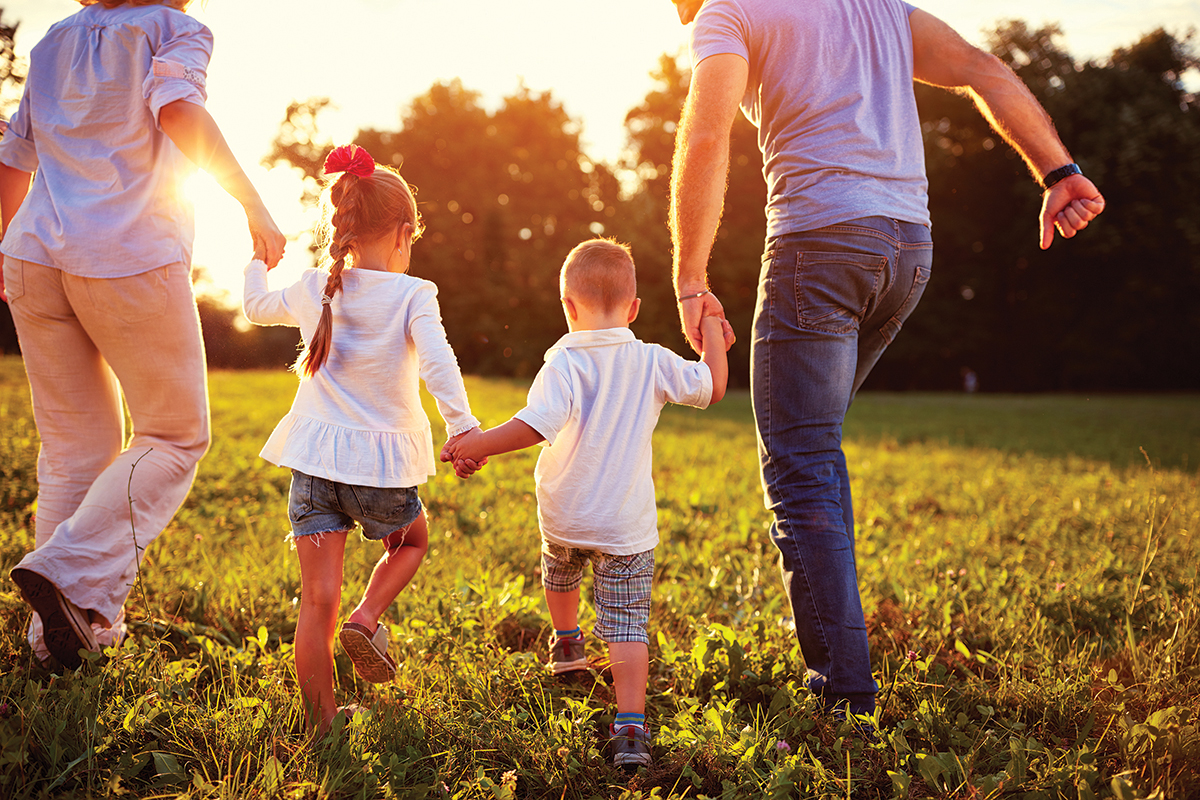 Mother's Day and Father's Day – two special opportunities to honor the people who raised you and loved you each and every day of your life. If you're looking to celebrate these very important people a little differently than with the standard card, flowers, etc., plan a special day for your spouse on your little ones' behalf or carve out some quality time to spend with him or her instead. There's nothing Mom and Dad enjoy more than time with their children. We are fortunate in that the Triangle offers a multitude of great ways to spend these days, and even these weekends, making memories with them.
Mother's Day is May 14 and Father's Day is June 18 this year, so go ahead and save these dates on your calendar – and if you need a little inspiration to fill those dates with family fun, following are some great ideas that will be sure to put a smile on Mom's and Dad's faces, while warming their hearts at the same time.
For the parent of little ones, consider spending a family day in a child-friendly environment. Our region offers many scenic parks where you can enjoy a picnic, go on a hike, pose for pictures in the gardens, and swim in either a pool or sand-beached lake. Some parks have playgrounds or offer amusement rides such as carousels, kiddie boats, and trains. The joy on their child's face will be a gift that Mom and Dad will surely treasure.
For those with older kids, consider renting boats such as paddle boats, kayaks, canoes, or sailboats. Some parks allow you to fish and offer batting cages and courts for basketball, bocce ball, and tennis.
Are Mom and Dad a little more on the adventurous side? Why not plan a quick camping trip to celebrate Mother's Day or Father's Day? Many local parks offer tent sites so you don't have to travel far. If you are the parent of little ones who may not be ready for overnight camping, but you still want those tots to honor your spouse on his or her special day with a camping experience, simply set up a tent in the living room or backyard. Provide entertainment by organizing camping activities such as making S'mores, telling ghost stories in front of your fireplace or fire pit, creating animal shadows with flashlights, and performing skits. These are sure to make wonderful Mother's Day or Father's Day memories.
If camping isn't Mom or Dad's thing, they can still be whisked away from the normal day-to-day life in other ways. For instance, local hotels and bed-and-breakfasts allow them to stay local, be pampered, and enjoy their town in a new way without dealing with the housework, chores, and responsibilities that are left at home.
While on this Mother's Day or Father's trip, discover what family-friendly activities there are around town. Interested in a tour? Walking, Segway, and trolley tours offer a chance to learn about history, gourmet foods, and sightseeing. Area museums featuring child-like entertainment, science and nature, art, and history are always fun. The whole family is bound to have a good time, even though it's a day or weekend meant for the parents.
With their hectic schedules, Mom and Dad may not have the opportunity to eat out much. Take advantage of these holidays to patron nice area restaurants – ones that they may not normally try. Investigate small cafés for an intimate breakfast, lunch, or dinner, or consider dining somewhere a little more fancy with more flare to spoil them on their special evenings. Perhaps a cooking class or a visit to a local coffee or chocolate shop should be added to the day's agenda. Or better yet – have Mom and Dad visit one of the many wineries in the surrounding area that feature North Carolina wines.
Adults focusing on time with their mothers may want to take them shopping. While we do have several malls in our area, perhaps take her off the normal path by visiting local Mom and Pop stores of our region's quaint, small towns. Search artsy stores, flea markets, and antique stores where conversations of reminiscing the past bonds the next generation. Or if you think she'd be in the mood for a little art project, there are several pallet and clay painting studios around; and if jewelry making or flower arranging is more her forte, studios that teach those as well can be found around the Triangle.
Is your mother one who likes to stay active for fun? Take her to a yoga or Pilates class. Afterwards, spend time together getting pampered in a salon with massages, facials, manicures, or pedicures.
For fathers of adult children, they may enjoy visiting one of the area's numerous breweries featuring Carolina specials. Want to get Dad more into action on his special day? Treat him to a game of paint ball or laser tag with other family members, or make it a father/son activity with a group of friends. He may also enjoy a game of golf, time at a shooting range, biking, or running the trail, working out at the gym, or checking out motorcycles. Why not challenge Dad to a game of darts, pool, or bowling?
Think Mom and Dad would enjoy just sitting back and being entertained? Check newspapers, magazines, and online calendars for plays, orchestras, bands, concerts, and comedy listings in the area.
For those who have unfortunately lost one or both of these treasured people in their lives, consider doing something special to remember them. Plant a tree, lay flowers at their grave, or make a donation to an organization that was important to them in their honor. You may even want to enjoy his or her favorite meal or do something of remembrance that meant something special to the two of you.
We want to honor the people who gave us life and raised us. We are fortunate to live in an area that offers wonderful and creative ways to celebrate Mother's Day and Father's Day, making memories with them and reminding us what great people they are. 