Longing For Longer Locks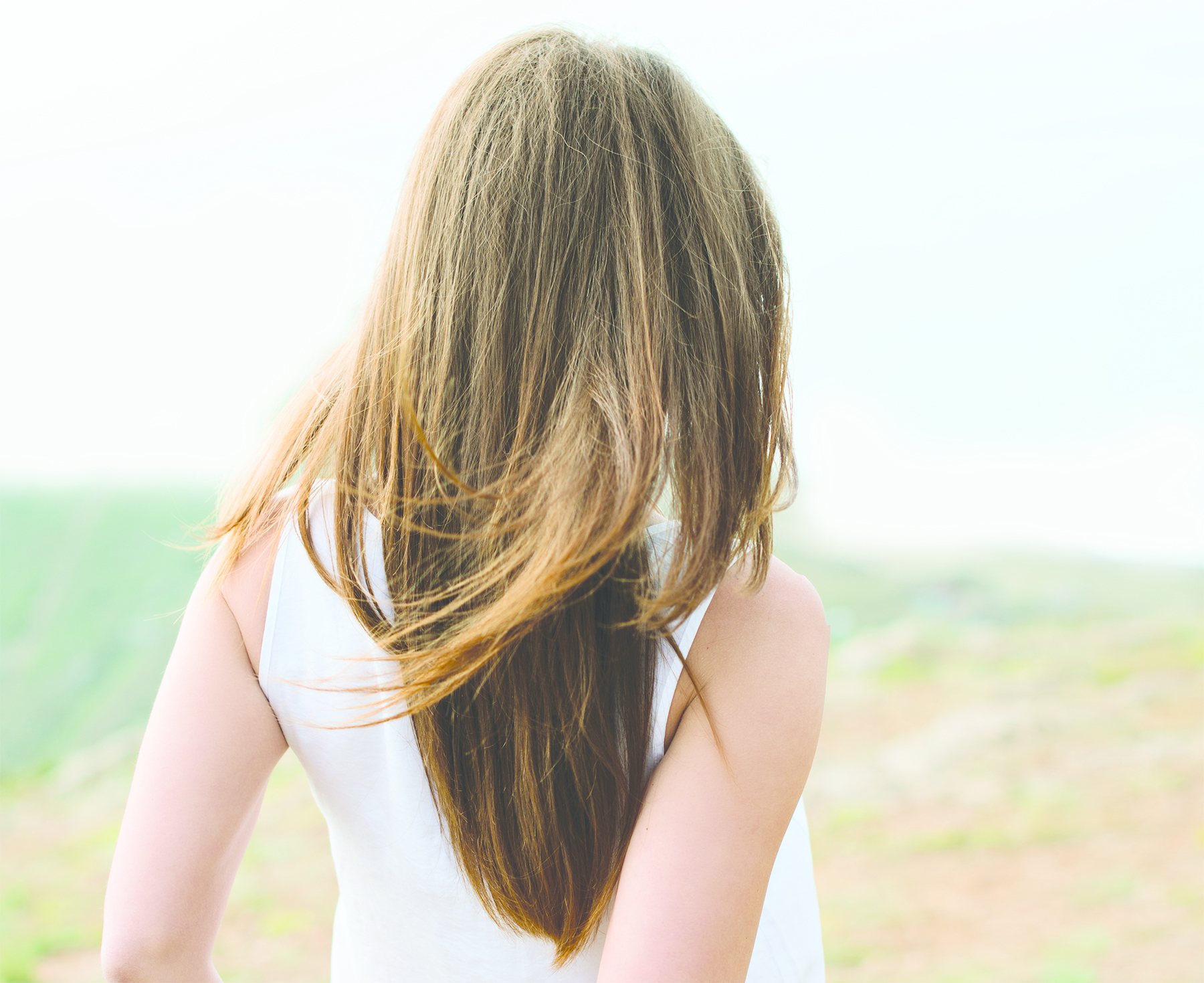 As women, we love change and we often want what we don't have. If you have straight hair, you want it curly. If you have curly hair, you want it straight. If you've got long tresses, you envy the short and sassy pixie cut. And if you have short hair, you dream of long luxurious locks. We all seem to be constantly striving to find the perfect look or style that will complement our features.
One of the greatest style challenges women face is committing to growing their hair out. This can be a long, tedious process – and for many of us, we throw in the towel and chop it off before we reach our long hair goal. So if you're longing for longer hair, don't fret – I am here to offer up several helpful tips for growing it out quicker and healthier, so you can have the long luxurious locks of which you've always dreamed.
1. Schedule regular haircuts. You don't need to cut your hair once a month; however, schedule a little trim about every eight to 12 weeks to keep your ends healthy and thick.
2. Lay off the heat! The worst thing you can do to your hair when trying to grow it out is to use a lot of heat tools on a regular basis. Over time, intense heat use on your hair will break down its fiber and cause breakage. Cranking up the heat on the hair is a surefire way to slow down the process of growing your hair out. I'm certainly not suggesting that you use no heat on your hair at all – rather, be conscious of how often you're using tools such as flat irons or curling irons and try to use them at a lower temperature when you do use them. And always be sure to apply a good heat protectant to your hair when using a heated tool.
3. Moisturize with coconut oil. Even if your locks are fine, they still need moisture and nourishment. Apply a quarter-size amount of coconut oil to your mid lengths and ends and comb it through. Wrap your hair up and let it sit for a half hour or so before washing it out. If your hair is extremely dry or coarse, you may want to apply a dime-size amount to it once it's dry for added moisture and shine – this little treasure performs like a professional oil serum, but at a fraction of the price.
4. Do not wash your hair every day. Washing every day can dry hair out, and in the long run, contribute to dry ends or breakage. If you have fine hair and tend to have an oily scalp, invest in a good dry shampoo. I prefer an aerosol that can be sprayed throughout the hair, focusing on the scalp area and brushed through or fluffed with a blow dryer. Trust me, dry shampoo is a lifesaver for those tackling the growing out process.
5. Take biotin regularly. Biotin is a B vitamin that is great for skin and nails. You cannot take too much of it, so do not be scared to add this to your daily regimen. Biotin aids in collagen production and prevents the breakdown of proteins. This mega vitamin will certainly help to strengthen your locks as well.
6. Maintain a healthy diet. What we put in our bodies certainly has its causes and effects. Often when things are out of balance in our bodies, we see a change in our hair. So when attempting to grow out your hair, be sure to limit your intake of sugar, alcohol, and caffeine. All three of these things are not only generally not good for your overall health, they also break down collagen, which will lead to hair breakage and thinning.
7. Commit to growing your hair out. And try experimenting with fun styles such as braids, twists, and pony tails to mix up your look (Pinterest is a great resource for finding fun hairstyles to help get you over the growing out hump). The key during this arduous process is to keep from getting bored and frustrated with it, thus throwing in the towel before you're ready.
I know that going from a short style to a long one can be a difficult process. But if you're ready for this type of hairstyle change, remember that it's not going to happen overnight. But hopefully these helpful hints – and a lot of patience – will let you achieve the long locks you desire. Trust me, you can do it.
Tiffani Woodlief
Owner of Salon One21 and Moments, located at 121 S. White St. in Downtown Wake Forest.