Local Gems
Year Of The Trail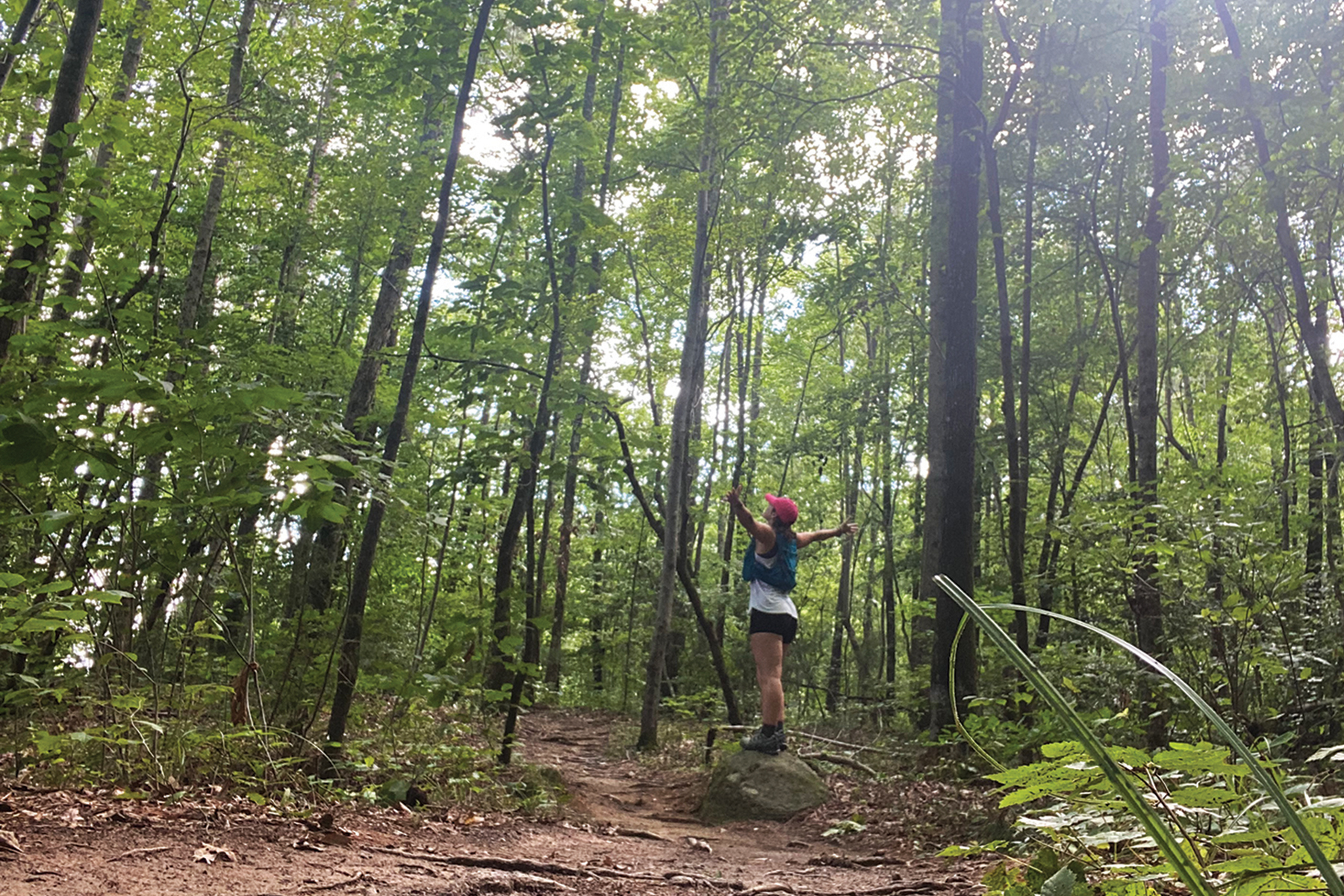 Each year, North Carolina's stunning state park system is designated with a theme. The Interpretive and Education Council has deemed 2023 "Year of the Trail," and understandably so – NC's expansive trail system offers countless ways to explore the state's one-of-a-kind collection of environments. With the ancient Appalachain Mountains ingrained in Earth's history, the foothills and Piedmont located in the central sector of the state, and coastal and Tidewater regions relishing their access to sunshine and the ocean, it is easy to see that North Carolina has it all. And beyond simply maintaining a grand and diverse environment, our state boasts an incredible trail system to explore such natural beauty in a variety of ways (walking, hiking, horseback riding, dog-walking, biking, kayaking, canoeing, paddleboarding, etc.). No wonder North Carolina is becoming known as "The Great Trails State!"
Venturing into the great outdoors presents a number of personal and community benefits, such as enjoyable exercise, nature appreciation, education, relationship building, and flat-out fun! Whether you're going for a gentle stroll on the greenway, challenging yourself to a hefty hiking path, saddling up for a serene saunter via horseback, or paddling your way down a river path, exploring North Carolina's delightful trails is sure to provide a host of positive attributes.
Included is a list of some of the trails located throughout the greater Raleigh area that we consider local gems (please note that this is not a comprehensive list). Check out the resources provided at the end of this article for information on park policies, trail availability, and activity descriptions. We hope you'll go outside, explore our beautiful state, and celebrate Year of the Trail!
Wake Forest Area
Dunn Creek Greenway, Smith Creek Greenway, Richland Creek Greenway, Wake Forest Reservoir Soft Trails, Mill Bridge Nature Park, H.L. Miller Park, Kiwanis Park, J.B. Flaherty Park, E. Carroll Joyner Park, Falls of Neuse Trail, Neuse River Greenway, Horseshoe Farm Nature Preserve, Mitchell Mill State Natural Area, New Light Trails, and Falls Lake State Recreation Area.
Raleigh Area
Capital Area Greenway System, Mountains-to-Sea Trail, Honeycutt Trailhead, Wilkerson Nature Preserve, Durant Nature Preserve, Green Hills County Park, Mine Creek Trail, Beaverdam Lake State Recreation Area, Blue Jay Point County Park, Brook-haven Nature Park, Walnut Creek Wetland Center, Shelley Lake Park, Lake Johnson Park, Milburnie Park, Dorothea Dix Park, Wooten Meadow Park, Lake Lynn Park, Brooks Nature Trail, Carl Alwin Schenck Memorial Forest, William B. Umstead State Park, Pullen Park, and Crabtree Creek Trail.
Nearby Areas
Main Street Park (Rolesville), Eno River State Park (Durham), Duke Forest (Durham), American Tobacco Trail (Durham and Wake Counties), V.E. & Lydia H. Owens Recreational Park at Bull Creek (Louisburg), Robertson Millpond Preserve (Wendell), Jordan Lake State Recreation Area (Chatham County), Carolina North Forest (Orange County), Bolin Creek Trail (Chapel Hill), Morgan Creek Trail (Chapel Hill), and Cedar Falls (Chapel Hill).
For more information on North Carolina's vast supply of trails, check out the AllTrails and Raleigh Greenspace apps to discover, record, and share trails near you, and connect with other outdoor adventurers. Additionally, check out the websites of organizations like the Town of Wake Forest (wakeforestnc.gov), the City of Raleigh (raleighnc.gov), the NC Division of Parks & Recreation (ncparks.gov), and The Great Trails State Coalition (greattrailsnc.com or greattrailsstatecoalition.org) for more information on Year of the Trail and NC's trail system.
Grace Lower
A student at UNC-Chapel Hill in the Gillings School of Global Public Health, studying Biology and Environmental Health Sciences. She is an outdoor enthusiast who also enjoys dance, theater, teaching group fitness classes, and writing for CIRCA Magazine.