Local Gems
Area Farmers Markets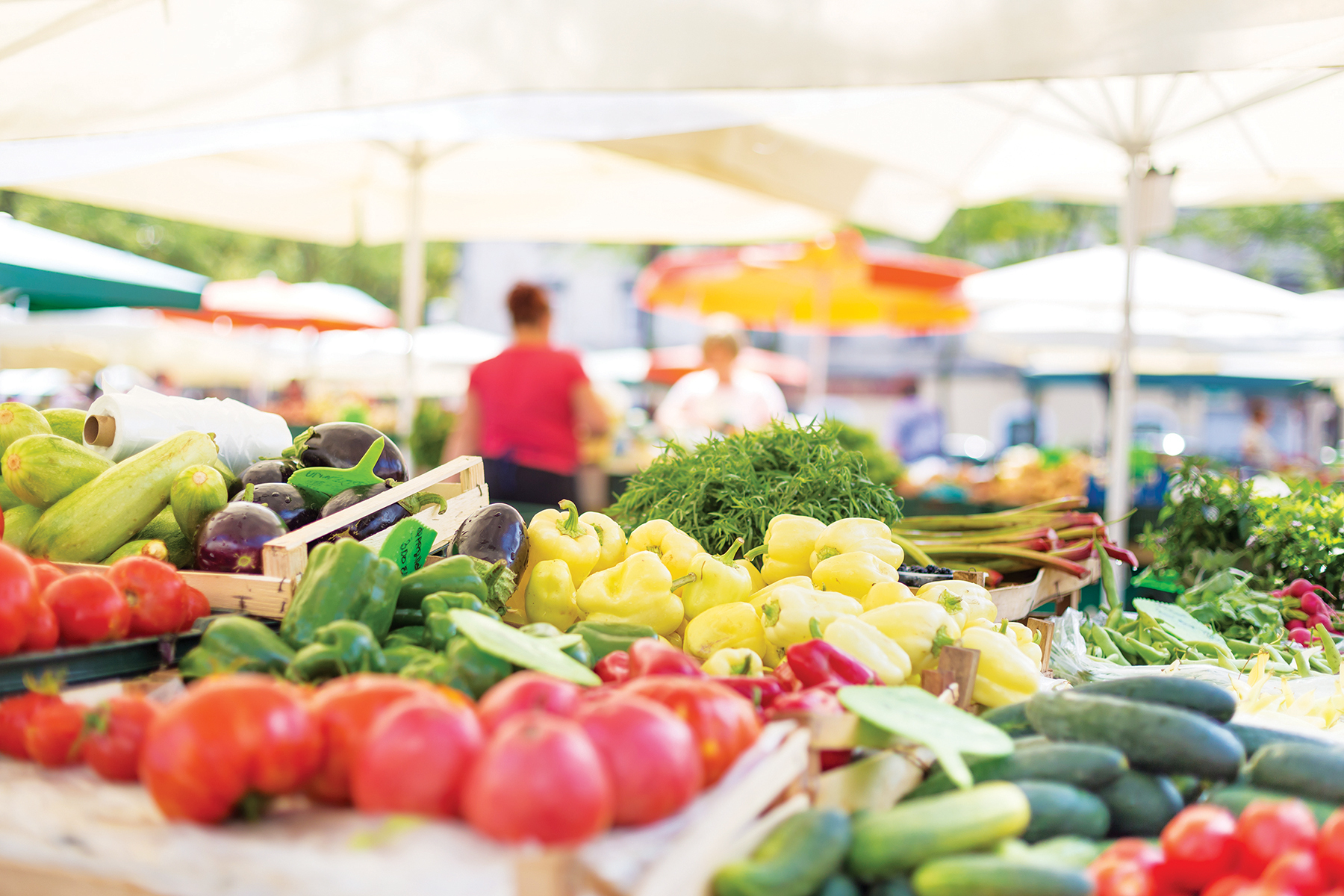 Throughout history, farming and agriculture have been important to North Carolina's economy. Today, North Carolina's agriculture industry, including food, fiber, and forestry, contributes around $76 billion to the state's economy. Supporting our local farmers helps them sustain their place in the industry. A great way to support our local farmers (and artisans) is by visiting farmers markets. Woven throughout each one of these local gem's missions is the opportunity to provide a place for residents to buy fresh and buy local. While there are many options in the area, here are a few suggestions of local farmer markets to explore.
Wake Forest Farmers Market: This farmers market was started over 20 years ago by a farmer and baker who wanted to offer a way for local residents to buy quality food. Their mission has only blossomed since with the growth of the market. The current vendors own, operate, and fund the market. According to their website, this producers-only farmers market offers locally-grown produce such as "fresh baked bread, fresh cut flowers, home-grown herbs, locally raised honey, antibiotic- and hormone-free pasture-raised meats, free-range eggs, fresh cut flowers, jams and jellies, soaps and candles, local craftspeople and musicians, chef demonstrations, and special educational events." Their mission statement reads, "The Wake Forest Farmers Market is a non-profit organization dedicated to educating our community about the value of local farms and the importance of local food systems."
The market is located in downtown Wake Forest at 235 S. Taylor Street. Regular market hours (year-round) are 8:00 AM – Noon (April - September) and winter hours are 10:00 AM – Noon (October - March).
The Downtown Rolesville Farmers Market: This seasonal outdoor farmers market started out small and has grown significantly over the years, now featuring dozens of vendors each week. They are dog-friendly and also accept SNAP, which allows everyone the opportunity to buy fresh food locally.
The market is located at 302 S. Main Street in Rolesville and is held every Saturday from 9:00 AM – 1:00 PM March through October.
Vance County Regional Farmers Market: This farmers market is part of the NC Cooperative Extension. Expect to be greeted by friendly vendors happy to meet your needs. While most shoppers are looking for locally-grown fruit and produce, they will also find handmade crafts, baked goods, jams and jellies, plants, and more at this market.
This market is located at 210 Southpark Drive in Henderson, and is open on Saturdays from mid-April through mid-December, 8:00 AM – 1:00 PM, and also on Wednesdays from June through early September, 8:00 AM – 1:00 PM.
State Farmers Market: While this market is a tad bit further away in downtown Raleigh, it is worth visiting if you're in the area. Considered one of the nation's best and most modern markets, visitors enjoy 75 acres of indoor/outdoor specialty shops, restaurants, and a garden center, with fruits, vegetables, meats, and gift products from across the state. There are multiple buildings on the site, the largest of which is the Farmers Building – 30,000 square feet of space for North Carolina farmers to sell fresh produce, plants, and other specialty items produced by local farms. Plants are sold seasonally and local fruits and vegetables are sold throughout the growing season. This is where you can find the widest variety of produce and plants in the area. Another building houses the market shops. It's a 15,600 square foot enclosed climate-controlled building. According to their website, you can expect to find "fresh produce from around the country here as well as meats, cheeses, crafts, bakery items, custom picture framing, a market grill, and N.C. wines. There is a wide variety of specialty shops with old-fashioned candies, N.C. gifts, soaps, and lotions."
The State Farmers Market is located at 1201 Agriculture Street in Raleigh, and is open year-round Monday through Saturday, 5:00 AM – 7:00 PM, and Sundays 8:00 AM – 5:00 PM.
Robyn Goss-Bennai
Local writer.