LET'S PARTY!
TIPS FOR THROWING THE PERFECT SUMMER PARTY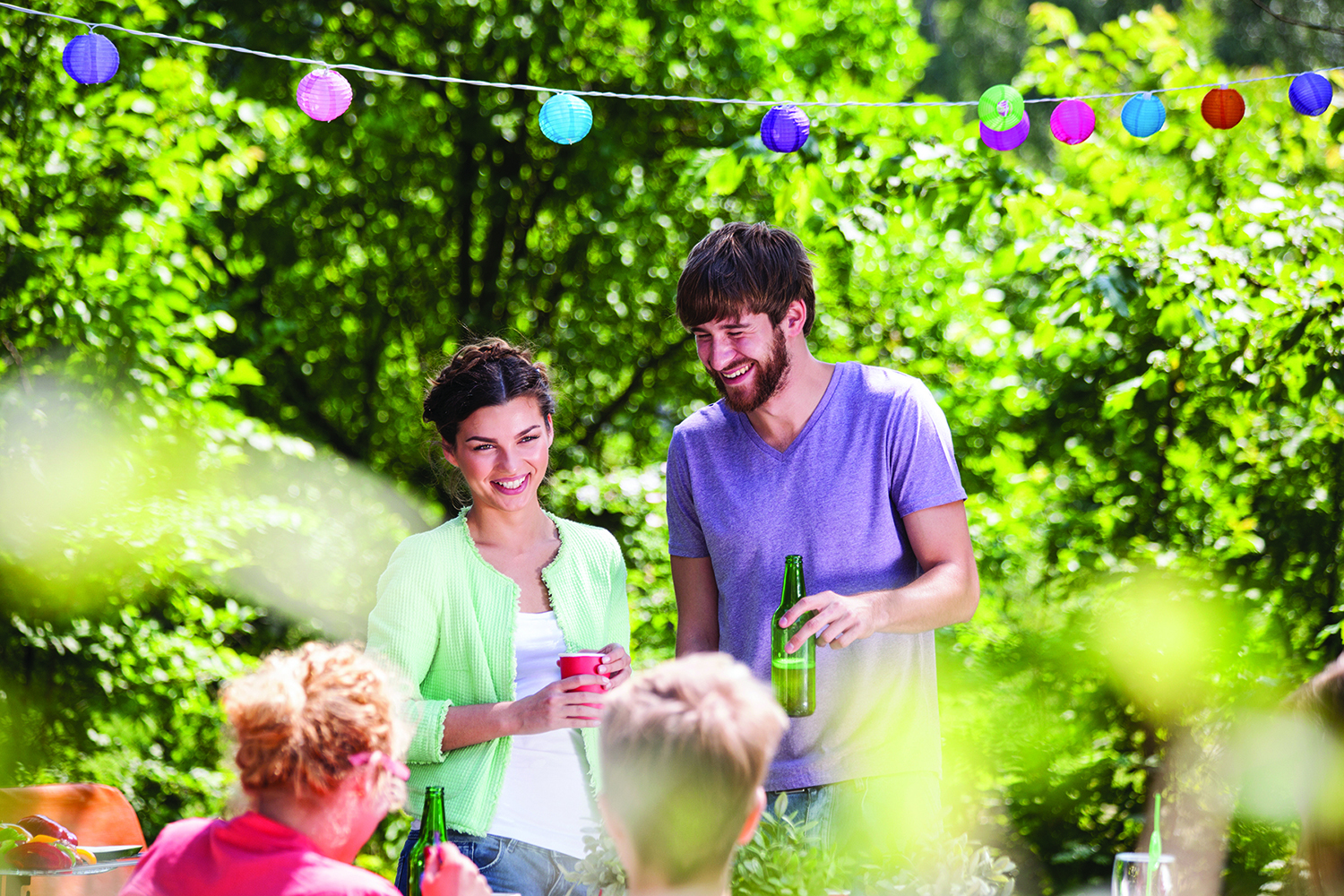 With summer cookouts and pool party season upon us, we asked a few folks who are well accustomed to entertaining dozens of guests at a time to reveal their best secrets for pulling off big summer bashes with aplomb. And we are here to share with you their words of wisdom so you too can host the summer soiree that your friends and family will be talking about all season long.
– Plan a menu that can be prepared at least 90% ahead of time and eaten with fingers or just a single utensil. Unless you have enough table seating for all invited guests, nothing you serve should require cutting with a knife. Make comprehensive ingredient and shopping lists by store in case you need to shop at more than one, and give yourself at least a full day to gather those ingredients and prepare all food and beverages items on the menu.
– Have a weather contingency plan. We all know that summer in North Carolina means a chance of afternoon or evening storms, so if your party space won't accommodate a crowd indoors, consider scheduling a rain date with your invitation.
– If you expect your party to last for several hours, pay close attention to food safety.
Serve spoilable foods in flights and replenish as needed, or use large pans or chafing dishes to make ice beds for serving bowls.
– Offer games such as volleyball, horseshoes, cornhole, badminton, croquet, wiffle ball, etc. These serve the dual purpose of keeping kids occupied in positive ways and providing entertainment or engagement opportunities for shyer, less sociable, or elderly guests.
– Place plenty of clearly labeled receptacles around for recyclables, trash, compost, etc. This will save you big time on cleanup.
– Have supplies on hand to label serving dishes if guests will be arriving with food in hand. Otherwise, you may end up with a collection of dishes requiring detective work to return to the right people. If you don't want lots of leftovers, have a supply of take-home containers handy and encourage guests to load up as they leave. Other supplies to have for guests: sunscreen and bug repellant if your party will still be going after dusk.
– Take notes. If your summer bash is a hit, it could become an annual event. Write down how much food, utensils, ice, etc. was actually consumed so you can refine your calculations for next time.
Todd Nelson
Owner of MaidPro of Raleigh and Wake Forest.