Know The Signs
Symptoms Of A Heart Attack - Men Vs. Women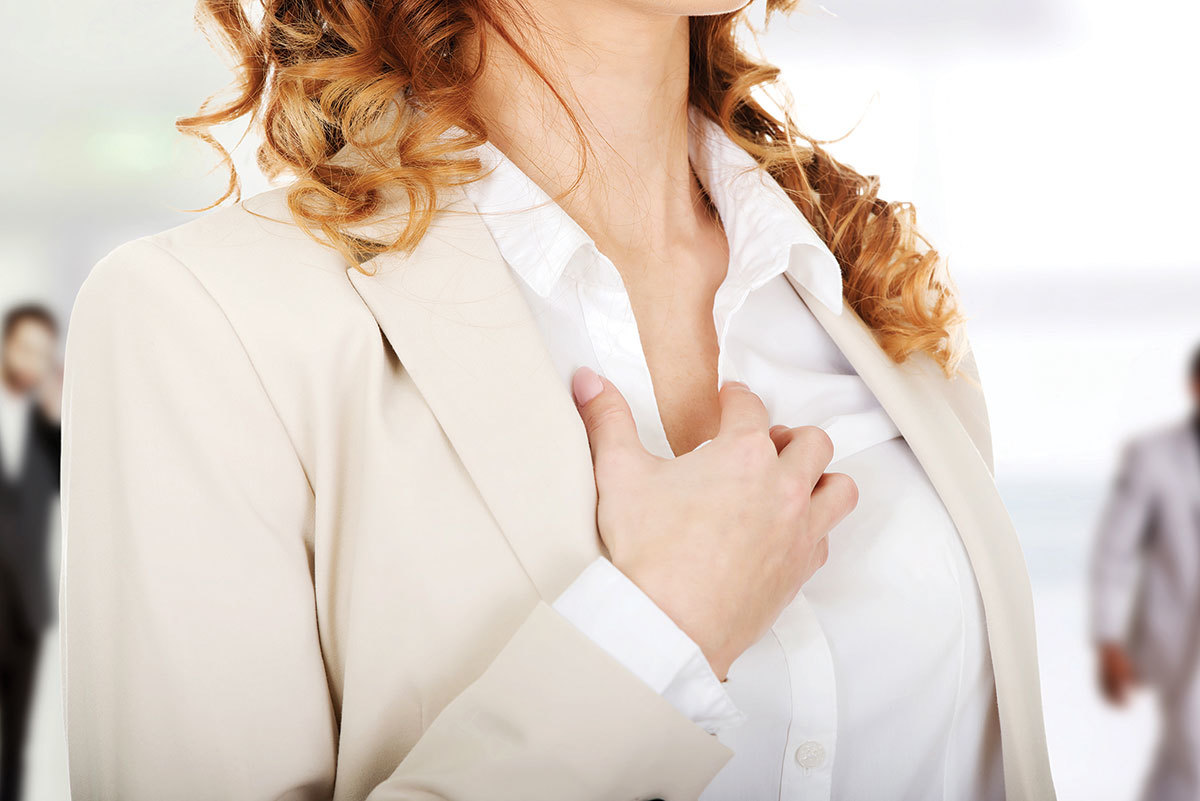 We've all seen the way heart attacks are portrayed in movies – a seemingly innocent activity is interrupted as the actor suddenly grabs his chest and falls to the floor. While it may be perfect for the silver screen, this overly dramatic portrayal of a common medical emergency obscures some of the less known symptoms of a heart attack. In fact, heart attack symptoms frequently present differently in women than in men.
A common misconception is that heart disease more commonly affects men. It's also common to think that heart attacks only happen to the elderly. However, according to the Centers for Disease Control and Prevention, recent statistics show that heart disease is the number one killer of women, accounting for approximately 22% of women's deaths. Cancer (all forms combined) came in second place. Additionally, heart attacks routinely happen to younger women. The combination of smoking and birth control raises your risk of having a heart attack by 20%.
ATYPICAL SYMPTONS IN WOMEN
Popular culture frequently describes heart attack symptoms as pain or tightness in your chest. Some patients describe the feeling as an elephant sitting on their chest. While women may feel this way too, some women report symptoms more commonly associated with the flu: fatigue, indigestion, vomiting, a sore throat, or a dull ache.
"Many patients, and especially women, may not have classic symp-toms," said Dr. George Stouffer, chief of cardiology at UNC Medical Center. "They may just have a sense of not feeling well. Other examples of unusual symptoms include right arm pain, toothache, extra heart beats, and abdominal pain."
It is important to recognize these symptoms early and seek medical attention. In one study by the University of Rochester, men waited an average of three hours before seeking help. Women waited an average of four hours. For optimal outcomes, The American Heart Association recommends treatment within 90 minutes of suffering symptoms of a heart attack. Make sure your friends and family are trained to recognize these symptoms.
The Triangle has a coordinated response among EMS paramedics and hospital clinicians that reduces the time for crucial treatment for deadly heart attacks and helps save lives, as shown in a recent national demonstration project.
"The good news is that Wake County is one of the best-performing (EMS to hospital times) in the country, and is recognized as a national model for this type of coordination," said Dr. James Jollis, a cardiologist with North Carolina Heart & Vascular. "Ultimately, death from heart attack should become a rare event."
PREVENTION IS KEY
Heart disease is preventable. A good place to start is to know your risk factors:
– Do you have high blood pressure?
– Is your waist greater than 35 inches?
– Is your weight in proportion to your height?
– Do you smoke?
– Are you physically active?
– Do you have diabetes?
There are many resources to help you adapt to a heart-healthy lifestyle: consult a registered dietitian for help with healthy eating; join a gym or wellness center for assistance with an exercise routine; seek out methods for smoking cessation; and most importantly, consult your primary care physician about your risk factors for heart disease.
The North Carolina Heart & Vascular Hospital is under construction on the UNC REX Healthcare campus in Raleigh and is scheduled to open in March. This eight-story, 373,000 square foot building will bring together UNC REX's heart and vascular services in one location. Every aspect of the facility has been designed with the comfort of patients and their families in mind. The design is based on research, best practices, and input from UNC REX patients, physicians, clinicians, and caregivers. In addition, the hospital will have the latest technology for patient care and procedures, as well as a state-of-the-art learning institute. Dedicated education space will make it easier for UNC REX physicians to continue providing education to other physicians throughout the world, add educational programs for patients and the community, and increase in-house training and education for staff. For more information, visit whereheartsbeatstrong.com.