It's Not Too Late
Straight Talk About Orthodontic Treatment For Adults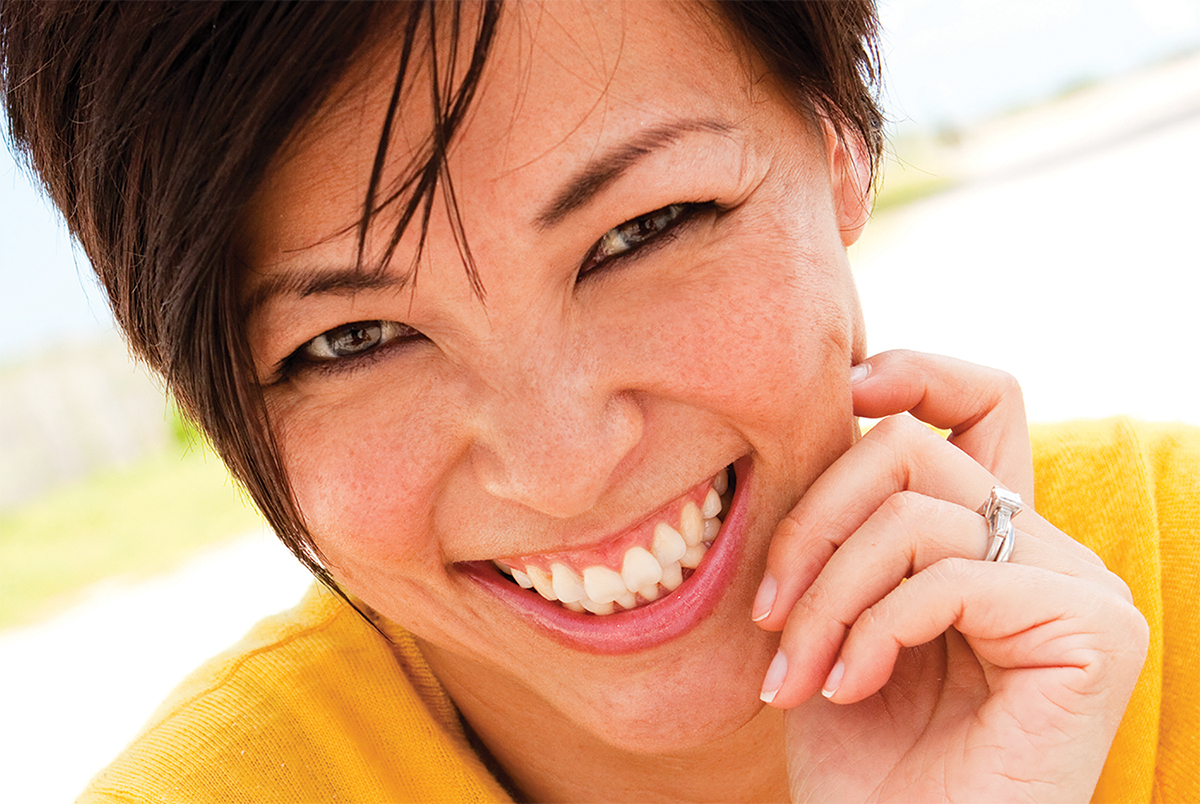 When most people picture a typical orthodontic patient, they are likely to envision a teenager or pre-teen with traditional orthodontic brackets/wires and colored elastics. It is true that the largest population of orthodontics patients are in this age range. Performing comprehensive orthodontic treatment when a patient is younger is especially advantageous, because that is the time when two important events are occurring simultaneously.

First, the patient is losing the last of his or her primary teeth as the permanent ones are in the midst of erupting, allowing an orthodontist access to straighten the permanent dentition for the first time. Second, the patient is in the process of the adolescent growth spurt, which allows the orthodontist to modify growth if that is necessary to achieve an ideal occlusion and improved facial esthetics. So performing treatment at that time is very advantageous. However, it is not the only time to perform treatment.

What if you are an adult with concerns about your smile? Rest assured … orthodontic treatment is still an option for you. Over the past 50 years, we have seen a trend of more adults seeking orthodontic treatment. In the United States in 1960, only about 5% of patients were adults. That percentage has increased four-fold since that time, with adults now making up over 20% of orthodontic patients nationwide. Many adults have gone years being self-conscious about their smiles, and have tried to hide their teeth with their hands or laugh less than they might have. Those folks are now visiting their orthodontists, finally receiving the care that they have always wanted, even into their 60s and 70s. By embracing the innovative technologies that are now part of our repertoire, orthodontists can offer options such as Invisalign, lingual braces, and clear ceramic brackets to help patients receive the care they have always wanted, without the esthetic concerns they might have had previously. Those technologies have also allowed us to provide care without the levels of discomfort seen in past decades.

What is most impressive have been the patients' testimonials. The classic line after completion of adult treatment is, "Wow, I love my smile! I wish I had done this years ago." While there may be an improvement in function of the teeth and jaws, the almost inevitable improvement in esthetics leads to an increase in a patient's quality of life as well. A study done in 2012 by the American Association of Orthodontists reported that of 18 to 34-year-old adult patients, 87% described increased success with personal relationships after orthodontic treatment.

If you are unhappy with your smile, it's not too late to take action, no matter your age. The confidence you receive from proper orthodontic treatment will be apparent to others and will permeate your life in ways you may not have thought possible. Consult with an orthodontist today to see how he or she can give you the beautiful, healthy smile you have always imagined.