Inspect To Avoid The Unexpected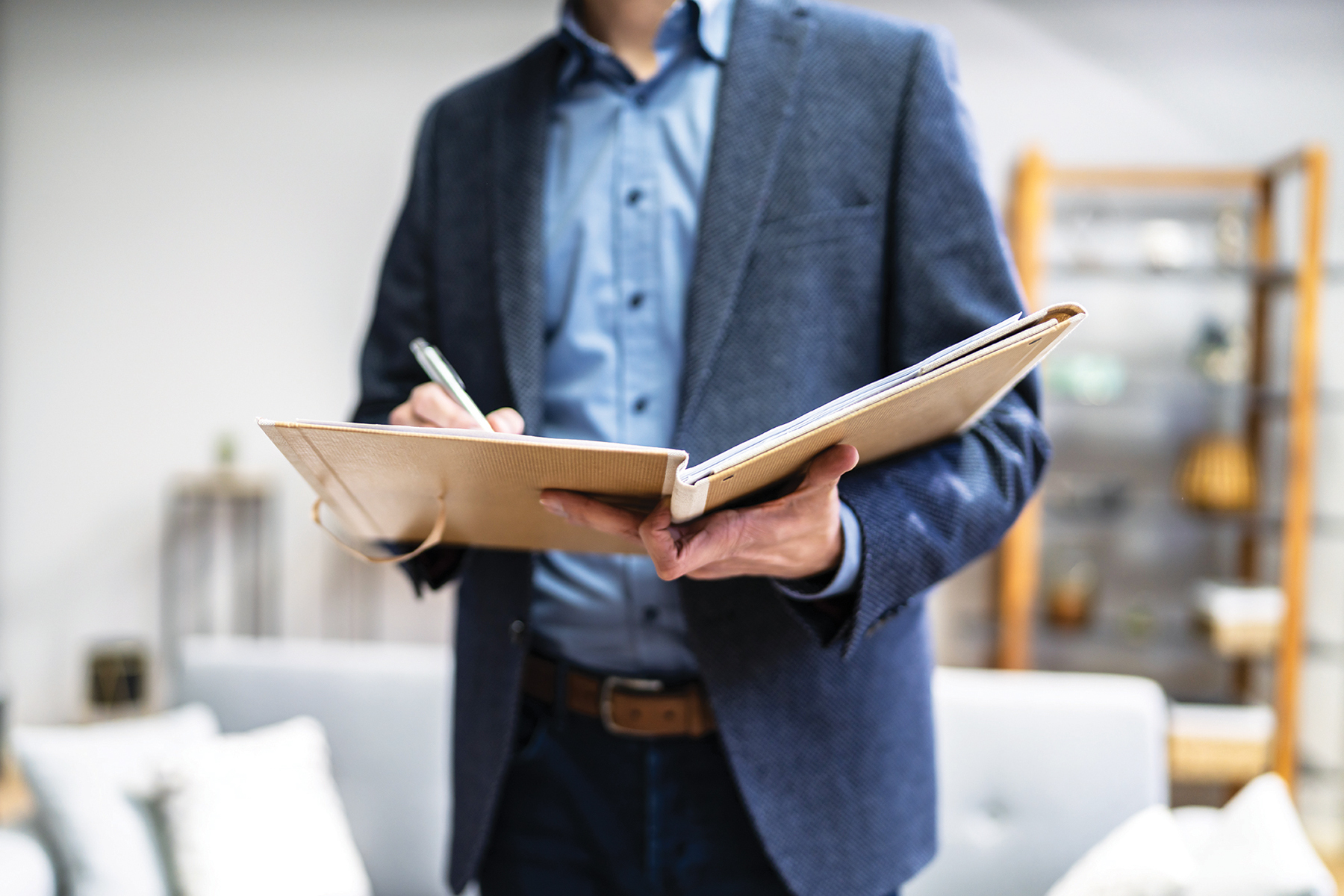 One of the best parts of being a real estate agent is sharing the following phrase with your client – "Congratulations, you are under contract!" The searching, touring of homes, the offer, the countering, and hearing these much-anticipated words are all very significant steps toward finding your dream home. But they don't mark the end of your home buying journey. While being in the "under contract" phase, with the guidance of your real estate agent, you will still have a few appointments for which you will need to plan, schedule, and review. After the offer to purchase contract has been executed, a home inspection should be the next order of business.
Real estate agents often get asked by their homebuyers, "Why do I need a home inspection?" The best response I can share is that it helps to have a professional go over your soon-to-be new home. The purchase of a house is one of the most significant investments you will make in your lifetime. The inspector will find some issues, but not all things need to be addressed. And while an inspection is highly encouraged with an existing house, as you'd expect, it is still recommended for new construction as well. New builds, just like resales, likely need a few adjustments (leaky faucet, a clogged toilet, insulation missing, etc.) before the closing and the house being move-in ready. Generally, new home builders are great to work with regarding these issues and address what is required.
A licensed professional will perform the inspection. Your realtor will help schedule this under-contract step; but as the buyer, it is your responsibility to pay for it. This important part of the home purchasing process usually requires a few hours for the inspector to examine the home, take pictures, and start the report on-site. This comprehensive report will note items to repair, watch, or have a professional in that specialty (HVAC, plumber, roofer, etc.) reinspect.
The three most common inspections the buyer will have done are: home inspection, wood destroying inspection, and radon test. HouseMaster.com describes these as:
– Home Inspection: The most common inspection to be ordered and scheduled once a buyer goes under contract on a resale or new construction. The roof, electric, plumbing, doors, flooring, etc., will be looked at and noted as part of the inspections. The new construction inspection will have two pre-drywall ones and a final inspection (roughly two weeks before closing).
– Termite Inspection: Also referred to as a wood destroying inspection or a wood destroying organism inspection, it includes a visual examination of the readily accessible areas of the home for evidence of wood-destroying insect activity such as termite or carpenter ants, or the visible damage caused by infestations.
– Radon Screening/Testing: A short-term test performed to determine the possible presence of elevated levels of radon gas pursuant to local regulations or practices for real estate transactions. Radon is an odorless, colorless, and radioactive by-product of natural soil decay known to increase the risk of cancer in those exposed.
As mentioned before, buyers can add additional inspections to their home inspection request. While searching for a new house, be aware that some properties in our area can have a septic system or a well on them, or lead-based paint could have been used in the home (if painted before 1978). A home inspector can check for these at the time of inspection, or a licensed specialist in the specific area can conduct the tests.
The home inspector will then provide the report to the buyer and their real estate agent within 48-72 hours of completion. Once they have access to the report, they will review the findings and note concerns that should be requested to be repaired by the seller and those particular items that the buyer should keep an eye on in their soon-to-be new home. The buyer and agent will mutually discuss the options of what should be formally requested, during the due diligence step of the purchasing process. Real estate agents have access to helpful details and knowledge, such as pamphlets provided to them by the NC Real Estate Commission and possibly the home inspector, if additional details are needed.
When it comes to the highly recommended and encouraged home inspection step of the home buying journey, the key is to use the resulting report, not just for items that need attention, but also to learn more about what awaits you in your new home. No matter if you are buying an older, existing house, or one that has just been built, these inspections can provide documentation of the wonderful new home in which you will soon be creating wonderful new memories.
Sommer Donahoe
Realtor with Southern Lux Living, serving buyers and sellers throughout the Triangle.