How To "Dress" For Spring
Top The Perfect Spring Salad With The Perfect Homemade Dressing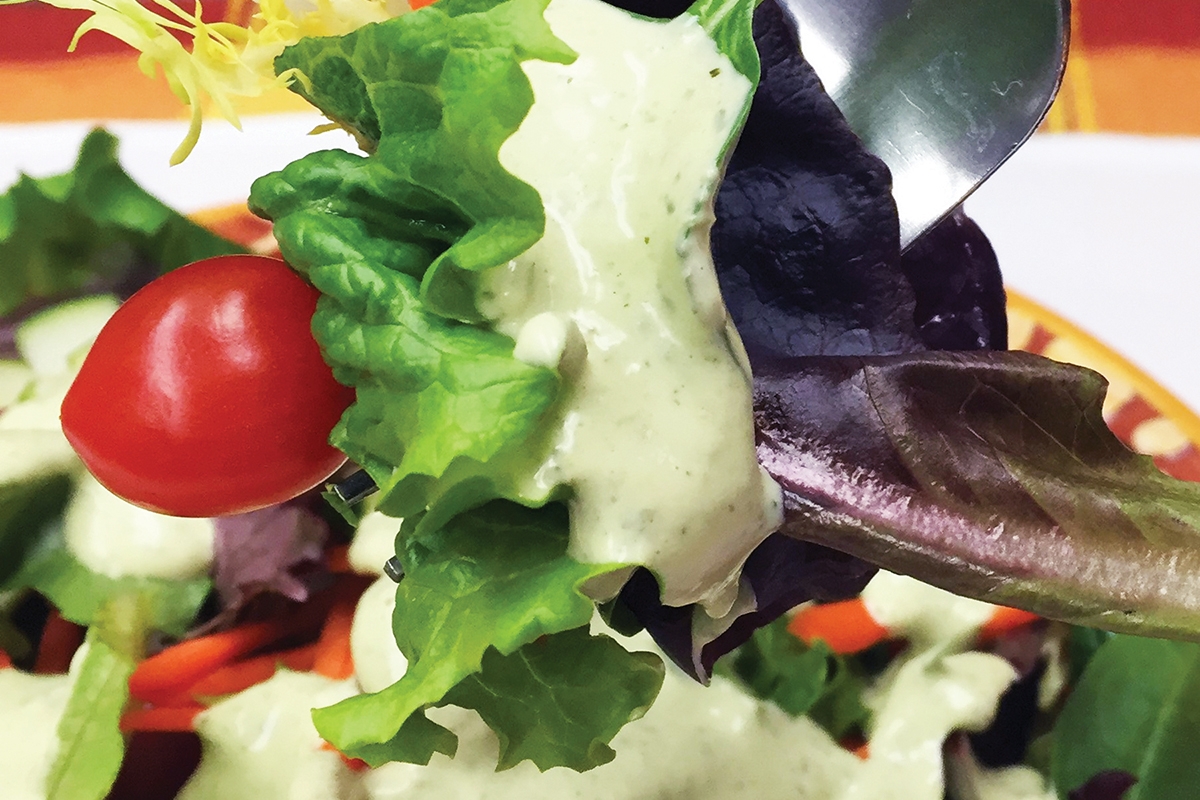 Can you hear the birds singing away and see that soft shade of green when you gaze at the patch of woods near your house? Me too! These are two signs that the much-anticipated change to spring has finally happened. The cold and dreary winter has come to an end and made room for flowers, green grass, and flip-flops. Time to put away the comfort foods and fill your fridge with light and healthy salad options that are perfect for the spring season.
We live in a time when there are always fresh salad offerings available at our local grocery stores, but with spring upon us, I love visiting area farmers markets and loading up on spring lettuce for the base of my salads; early season veggies for some added crunch, color, and fun; microgreens for a super boost of nutrition; lots of fresh herbs to add some interest; and making some amazing homemade dressings. Not only is a visit to the farmers market a great way to support our farmers and artisans, but it's also a great refreshing reset from our winter eating habits.
A delicious spring salad may be a welcoming delight to the taste buds, but the nutritional boost from all the green goodness is a benefit to your health as well. Fresh herbs like basil, parsley, and cilantro are loaded with antioxidants, flavonoids, vitamins, minerals, and phytonutrients, while microgreens are absolutely packed with nutritional benefits, and a few well-placed varieties will pro-vide a huge flavor punch as well.
To complement your healthy salad intentions, I highly recommend a scratch-made salad dressing. They are truly quite easy with the right recipe, a good can-do attitude, and one extremely valuable tool – an immersion blender (or stick blender). Trust me ... once you have made your own dressing, you will never go back to storebought. The recipe I am sharing with you today is my absolute favorite – and a great homage to all things spring. Our Green Goddess Dressing is so fresh, so flavorful, and without heavy additives or processed sugar. Coconut milk adds a little creaminess, and honey rounds out the sweetness from the fresh-squeezed orange juice.
So, when spring fever hits you, head on down to your local farmers market and stock up on all the glorious fresh ingredients you can handle. Scurry home and whip up a batch of our delicious and refreshing Green Goddess Dressing to top off that scrumptious salad. I promise, you will be smiling after the first bite.
Green Goddess Dressing
– 1½ cups rough chopped cilantro
– ½ cup rough chopped parsley
– 8 rough chopped scallions
– Zest from the orange(s) needed for juice
– ½ cup fresh squeezed orange juice (1 or 2 oranges)
– Zest from the limes needed for juice
– ½ cup fresh squeezed lime juice (3 or 4 limes)
– 1 can coconut milk
– 1 tablespoon Dijon mustard
– 2 tablespoons honey
– Salt and pepper to taste
– ¾ cup olive oil
Zest the oranges and limes before squeezing. Doing so will save you time in the end. Then chop the herbs and place them in the bowl (rough chopping is fine, as the immersion blender will do the fine chopping for you).
Place all the ingredients, except the olive oil, in a large bowl that is big enough to contain the liquid while you use the immersion blender. For easiest preparation, have the olive oil in a measuring cup with a pour spout or in a squeeze bottle. Start by using the immersion blender to completely puree everything together before beginning to add the oil.
Next you will use the olive oil to emulsify the dressing. It is very important that you slowly pour the olive oil into the bowl while the immersion blender is continually running at a medium-high speed – this is how the emulsification works.
The final product will be a little thick, but still a very pourable consistency. Taste and adjust seasoning if needed.
Holly Hopkins
Holly has spent many years working with food, starting off at her Grandma's elbow, making wedding cakes and cookies galore. Since then, she has been a manager and business owner and is thrilled to be combining her passions for high quality food and superior customer service at Chef Mario's.