Hot Home Trends For The New Year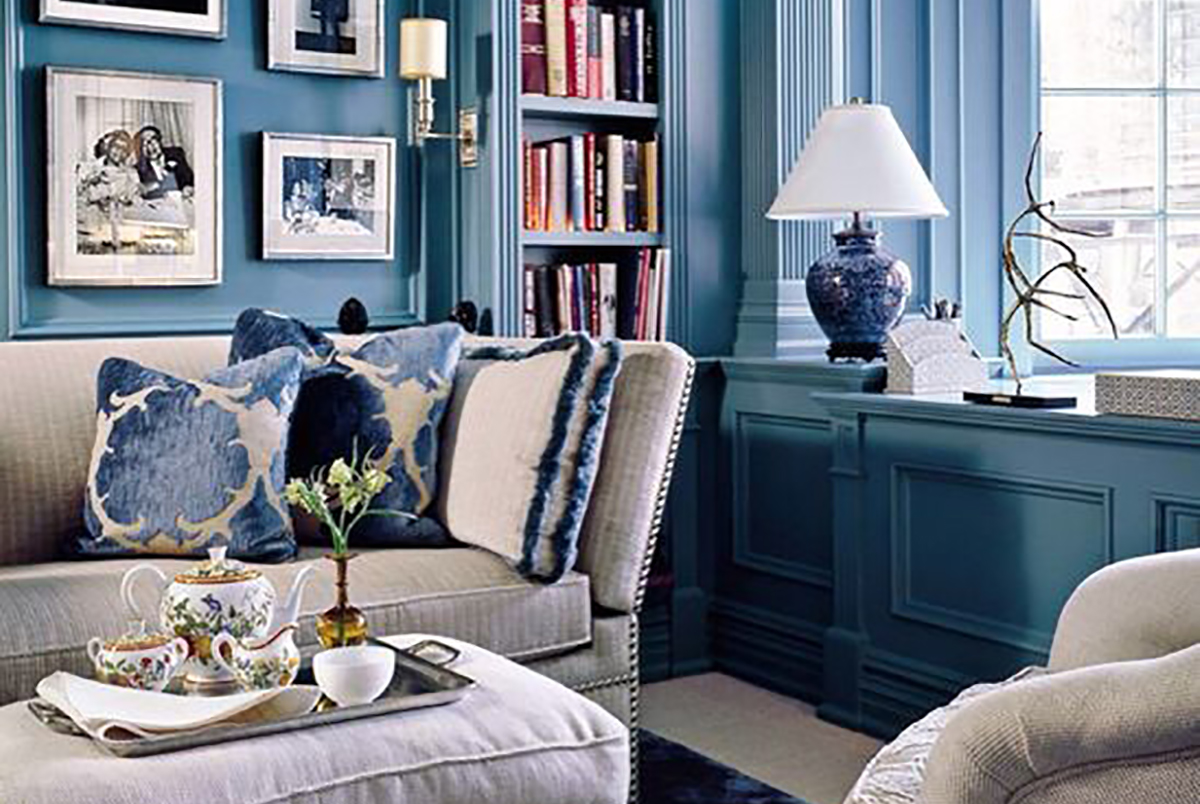 It's that time of year again – a time to resolve to start anew and fresh. As the old saying goes, "Out with the old and in with the new." As you look around your home, you may see that it needs that same resolution this year.
A trend is defined as a general direction in which something is developing or changing. In interior design, the trends are set by manufacturers, interior designers, and consumers. We all play a part in what is becoming popular in the home décor world. It is an ever-changing one, just like the fashion industry, but there are always those classic pieces that stand the test of time.
Starting with furniture that is timeless and neutral is the best way to stay current with trends. If you have a classic beige, or even black, sofa, then just about any color can be incorporated. Just like the little black dress or suit, anything goes. Those neutral pieces become the backdrop, much like the canvas on which an artist paints.
The top new trends for 2018 have the same thing in common. Decorating inclinations are now about a neutral backdrop with lots of pops of color and patterns and ample amounts of texture. Paint colors are usually the trend-starters for any year – and 2018 is no different, welcoming a variety of many hues. Benjamin Moore's color of the year is Caliente, a bold red that will surely make a decorating statement. Any shade of orange, to orange red, to bold red are the hit for this coming year. The color of the year for Sherwin Williams is Oceanside. This deep blue, green color mixes well with the bold red of Caliente, as well as the neutral beiges and warm grays. Navy and Emerald green, a hybrid of the Sherwin Williams color of the year, are hot as well. Interesting enough are the paint colors of the year for PPG, Glidden, and Olympic – all are a different version of black. PPG's is Black Flame – a navy and black combination – while Glidden's is Deep Onyx and Olympic's is Black Magic, both of which are deep black tones. Bold peacock colors as shown in Sherwin Williams' Unity Collection are for the color enthusiast. Muted colors of sand, gray, and botanical tones are just like the Sherwin Williams collection name states – Sincerity. The millennial colors of orange, violets, greens, and yellows are all part of their Connectivity Collection. As you can see, the color trends of today are as varied as the people who like them. Go with what you like, and if you have a neutral palette, then it will be easy to incorporate and emphasize any color you love, letting you make a bold decorating statement.
2018 is all about color on kitchen cabinets, like navy ones flocked by white quartz countertops. If this is a bit too far out of your comfort zone, then white cabinets and a navy island with quartz countertops that look like soapstone may be a great compromise.
Patterns have arrived on the tile backsplash decorating scene. Made to almost mimic wallpaper, today's new patterned tiles are coming in strong. And rather than the traditional stainless steel or white sink, sinks of stone, copper, concrete, and granite composite are here to bring texture into the kitchen.
For all of you Fixer Upper fans, you are still in luck. While the show may be ending soon, the shiplap and wood textures on walls are here to stay. For a modern twist, paint the wood black – doing so brings texture into the space without the farm feel. If that's a little too bold, remember that wood of all colors introduces texture and personality into any space. Try it on walls, ceilings, shelving, and of course, floors. Mixing the old with the new is still in the forecast. Barn wood walls with modern line furniture and vintage lighting can no doubt look fabulous when pulled together.
Accent walls are also a hot trend in 2018. This could be the back of bookcases on a large tv wall or the bed wall in the bedroom. These walls can be highlighted with paint, wood, or wallpaper. If painting, think about the statement you want the wall to make. Do you want it to pop or just be a backdrop for what you already have on it? Black paint can make a dining room wall with beautiful furniture look like a million bucks. Wallpaper with a design can become the art displayed in the room. Wood brings warmth and texture. The style of your house will dictate what works right in the space.
Accessories are the most economical way to update your space. For instance, pillows covered in today's trendy floral prints can be incorporated into a room for a pop of color and added dimension. Concrete accent pieces are hot for 2018 and can add texture to any room. Of course, new accessories like vases, bookends, miscellaneous knick knacks, and art in the new colors, textures, and materials you've introduced can give the space an instant facelift.
Whatever decorating route you choose to take, make your home a reflection of its inhabitants. If you don't have the design eye to tackle this transformation yourself, invest in a designer to help you. Find one who listens to you and understands your needs so he or she can provide the services you need. May 2018 be the year that you come home to the house of your dreams
Rhonda Benvie
The owner of Help Me Rhonda Interiors and Open Door Furniture & Accents, a furniture and accessories store, in Wake Forest. Visit www.helpmerhondainteriors.com or www.opendoorfurnitureandaccents.com, or call 919-263-9054.