Holiday Home Selling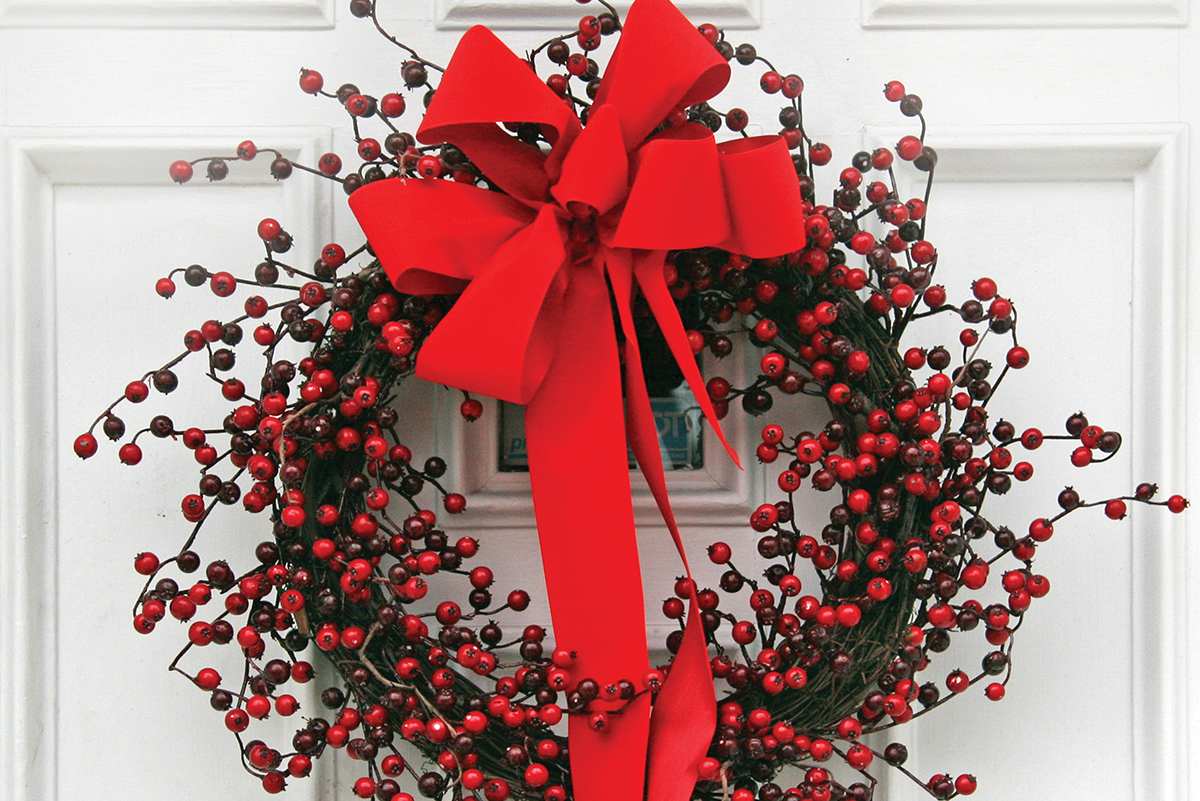 Selling your home can be a stressful experience no matter what time of the year it is. Selling during the holiday season can only add to that stress. However, I am going to help you think through the holidays and decorating your house, all while you are trying to keep buyers interested in your home. There are several key points to consider when preparing your home for sale in regular times, and also during the holidays. There's only a couple of differences between the two.
No matter the time of year, the first thing I always suggest to anyone selling their home is to remove any personal items from sight throughout the house. Taking down your family pictures and removing other personal items will allow a buyer coming through your house to visualize the home as theirs, and what the home will be like if they one day live there. When you leave personal items displayed, a buyer thinks more about the house being someone else's home, rather than envisioning the potential for their family and their personal belongings in the house. As many of you are reading this, you are thinking about all those personal items you have around and how much they add to your home décor. Unfortunately, this is one of those psychological pieces of selling your home and allowing the next person to picture it for their family.
After removing those personal items, you will need to declutter your home. I know you are thinking, "But I need those things for my décor, and it makes my house feel more like home with these things!" Well, let me tell you, your decoration preferences and someone else's may not mesh. Therefore, when you are trying to sell your house, you must think of it as a blank canvas, and therefore treat it like one. You want a potential buyer to be able to walk into your home and not be distracted by all the "stuff" in each room, but rather let them create their own vision of what they will put in the house. So as hard as it may be to do, you need to pack up the clutter for now.
These two suggestions I tell everyone who is preparing to sell their home. But as we enter the holiday season, the biggest question for a seller is, "Can I still decorate?" My simple answer is "Yes!" However, I'm not talking Clark Griswold-type decorations. Remember that you don't want the house to look cluttered with too many holiday decorations that will stand in the way of the potential buyer seeing everything the home has to offer. I say that if you love decorating your home for all the holidays this season, go for it, but be sure to reign it while your home is on the market. Obviously, your family will still want to celebrate and make memories throughout the various upcoming holidays, but scaling back the decorations and leaving your home decluttered is going to help you sell your home during this time of year.
If you're interested in decking the halls of your for-sale-house this season, here are some holiday decorating tips to keep in mind:
– Don't overdo it: Don't go overboard with your holiday décor. Items that are too large or too many will distract a potential buyer. Also, you may want to stick with more general fall- and winter-themed décor versus those with a religious focus.
– Complement your color scheme: Make sure your holiday décor complements your everyday décor. If your family room is painted a soft blue, splashes of bright red may clash. So instead opt for white or silver adornments. On the flip side, perhaps your home boasts a more earthy feel – if so, accent with rich tones like cranberry and deep green, highlighted with gold.
– Accentuate the positive: Maybe your living room features a beautiful fireplace. Don't cover it up with personalized stockings, but rather highlight it with simple and elegant greenery atop its mantel to draw the eye of a buyer.
– Create a feeling of warmth and coziness: Incorporate subtle touches in your holiday decorating like displaying a bowl of scented pine cones or potpourri, hanging an evergreen or fresh berry wreath, or set a pot of simmering cider on the stove for an inviting and festive feel (bonus – your home will smell wonderful while potential buyers visit it during the holiday season).
– A little light can have big impact: Just because you love the look of lots of lights doesn't mean that your home's next owner will feel the same. Use simple string lighting or a soft spotlight to illuminate your front door or feature that gorgeous holly bush.
– Tend to the tree: Nothing says Christmas like the tradition and beauty of the Christmas tree. And just because you are selling your home doesn't mean you can't enjoy it this year too. However, when decorating the tree, keep in mind that you don't need to hang each and every ornament you have collected over the years. It may even be a good idea to skip the personal ornaments this year altogether, and instead, decorate it with a more simple, cohesive theme, such as with white lights and gold balls only. This will help you to enjoy the spirit of the season, while not distracting potential home buyers from visualizing their own decorated tree in that space. To make a room feel more spacious while still accommodating the tree, pare its size down this year. You don't want it or the presents underneath making your home look and feel smaller.
– Don't overdecorate outside: A simple, elegant wreath on the front door and perhaps faux poinsettias in classic black planters next to the porch steps can welcome the spirit of the season – and potential buyers into your home. But for sure no twinkling, musical, or colorful inflatables on the lawn, front porch, or the roof. This is not the year to compete with your neighbors for the most decorated home on the street.
Once you've tackled the task of tastefully decorating your for-sale-home for the holidays, it is crucial to clean and organize your house before it goes on the market (and keep it clean and organized while it's being shown to prospective buyers). Make sure those closets are organized and not junked up with everything that you are hiding for the showings you have that day so potential buyers can fully grasp how much true storage is in the home. (So all those holiday crates that you didn't feel like taking to the attic and organizing? Sorry, but they need to be hauled back up and neatly stacked ASAP.) The more your pantry, closets, attic, and other storage areas are organized, the more potential buyers can visualize how their things will fit in the space. You also always want to make sure your home is clean. There is nothing worse for a potential buyer than to walk into a home that is dirty and smells bad (remember the tip about displaying a bowl of scented pine cones or the simmering pot of cider).
When preparing your home to sell, always keep in mind that you want a buyer to walk into the best version of the house as possible. Even though it may need to be approached a bit differently, the holiday selling season is no different. So remember these simple suggestions as the holidays approach, and enjoy the spirit of the season – and hopefully sell your home to another family ready to make it their own!
Jonathan Daniel
Realtor with Bespoke Realty Group at Next Stage Realty, LLC