Holiday Hazards
Tips For A Safe Holiday Season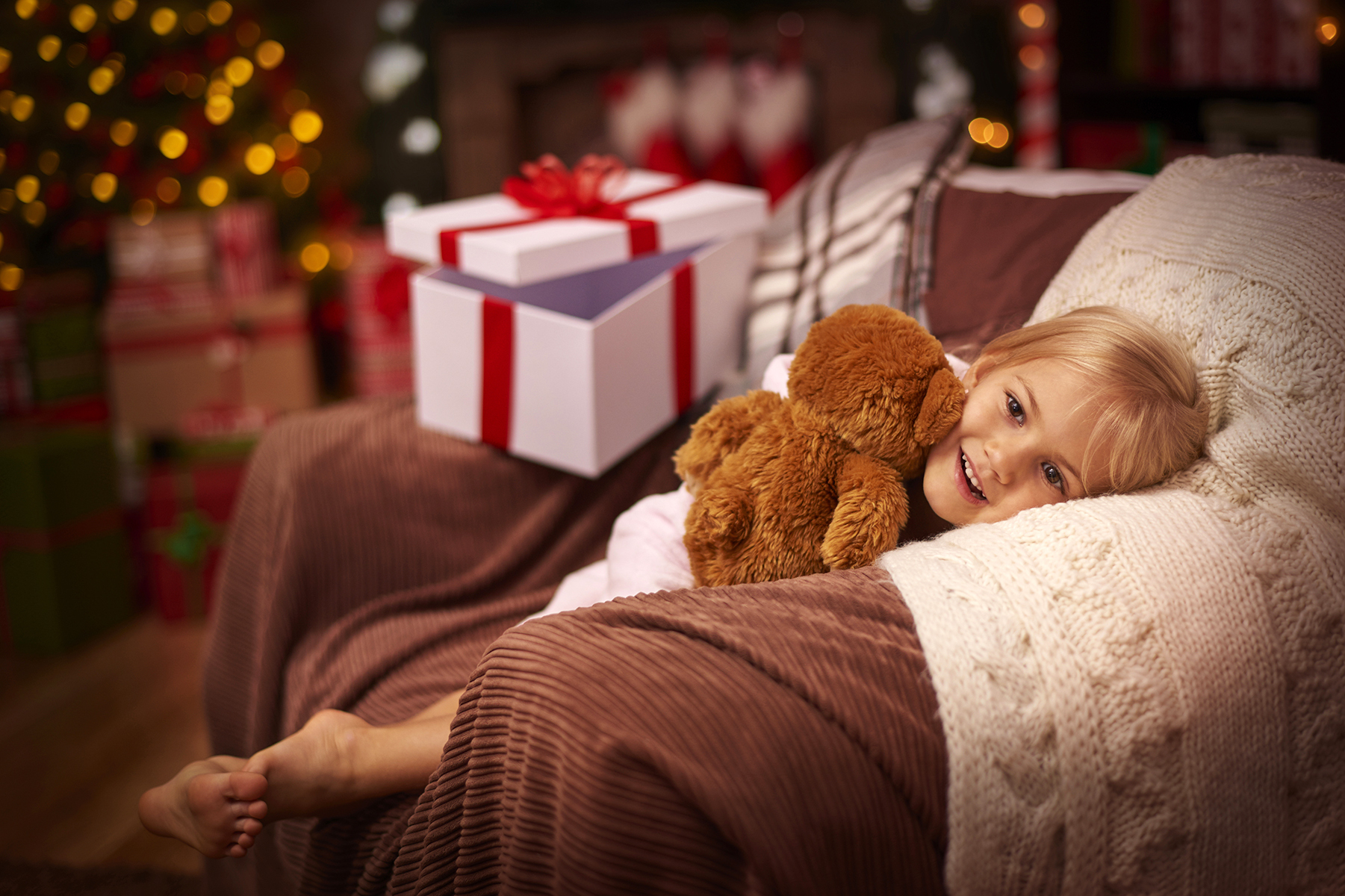 Part of the magic and wonder of the holiday season is seeing children's delight as they open a special gift from their toy wish list. Yet, toy injuries can put a damper on holiday fun. Injuries from hazardous toys are still too common, so it's important to familiarize ourselves with the dangers that some toys can pose to infants, toddlers, and children. Toy safety is a family issue – careful inspection and close supervision is imperative to keep kids safe over the holidays and all year long.
Andy Jakubowicz, MD, medical director of the WakeMed Children's Emergency Department, sees an influx of toy-related injuries come through the doors each and every holiday season. This makes sense considering an estimated 50% of all toy purchases in the U.S. occur between Black Friday and Christmas.
Get the right safety equipment for the toy: Bikes, skis, roller skates, and snowboards all have safety equipment. Parents shouldn't skimp when it comes to these additional purchases. Protective head gear, for example, is adapted for the type of equipment the child is using, so parents should get the proper protective equipment for each one. Be sure to include a CPSC-certified helmet under the tree to keep kids safe while they're having fun on a new bike, skateboard, scooter, or any other riding equipment.
Choose toys in the recommended age range: Some children are tall for their age or have better fine motor skills than others their same age. Regardless, toy manufacturers use strict safety standards to help determine the age appropriateness of a toy. If a toy is recommended for children 10 and up, parents shouldn't buy this toy for younger children, even if older siblings have introduced them to it. A fun, but inappropriate toy for a particular child can be dangerous. Make sure toys intended for older children are stored separately from those for younger children.
Watch out for toys with small parts and regularly check for damage: Keep toys with small parts away from children under age three. They can choke on small toys and toy parts. Regularly check for any damage, make any necessary repairs immediately, or discard damaged toys out of the reach of children. Actively supervise children when they are playing with riding toys or any toy that has batteries or small parts – particularly button batteries as well as magnets, wheels, cords or strings, and breakable or removable pieces – all of which are potential choking hazards.
Stay informed: Safe Kids Wake County advises parents to visit cpsc.gov for information on children's toys or other items to ensure they have not been recalled for safety reasons. Additionally, if a new toy comes with a product registration card, mail it in right away, so the manufacturer can send communications if the item is ever recalled.
Watch out for non-TOY holiday hazards: This goes for all ages. Did you know that kitchen injuries spike during holidays? Be mindful when using knives, delicate china and glass, and hot ovens and stovetop burners. If you plan to use a ladder to trim the tree or hang holiday lights, always follow safety recommendations for ladder use. Do not exceed the maximum load, ensure it is the proper size for the job, and always use on level ground with your body centered on it. And never step on the top – it is not a step!
WakeMed Health & Hospitals