Holiday Firsts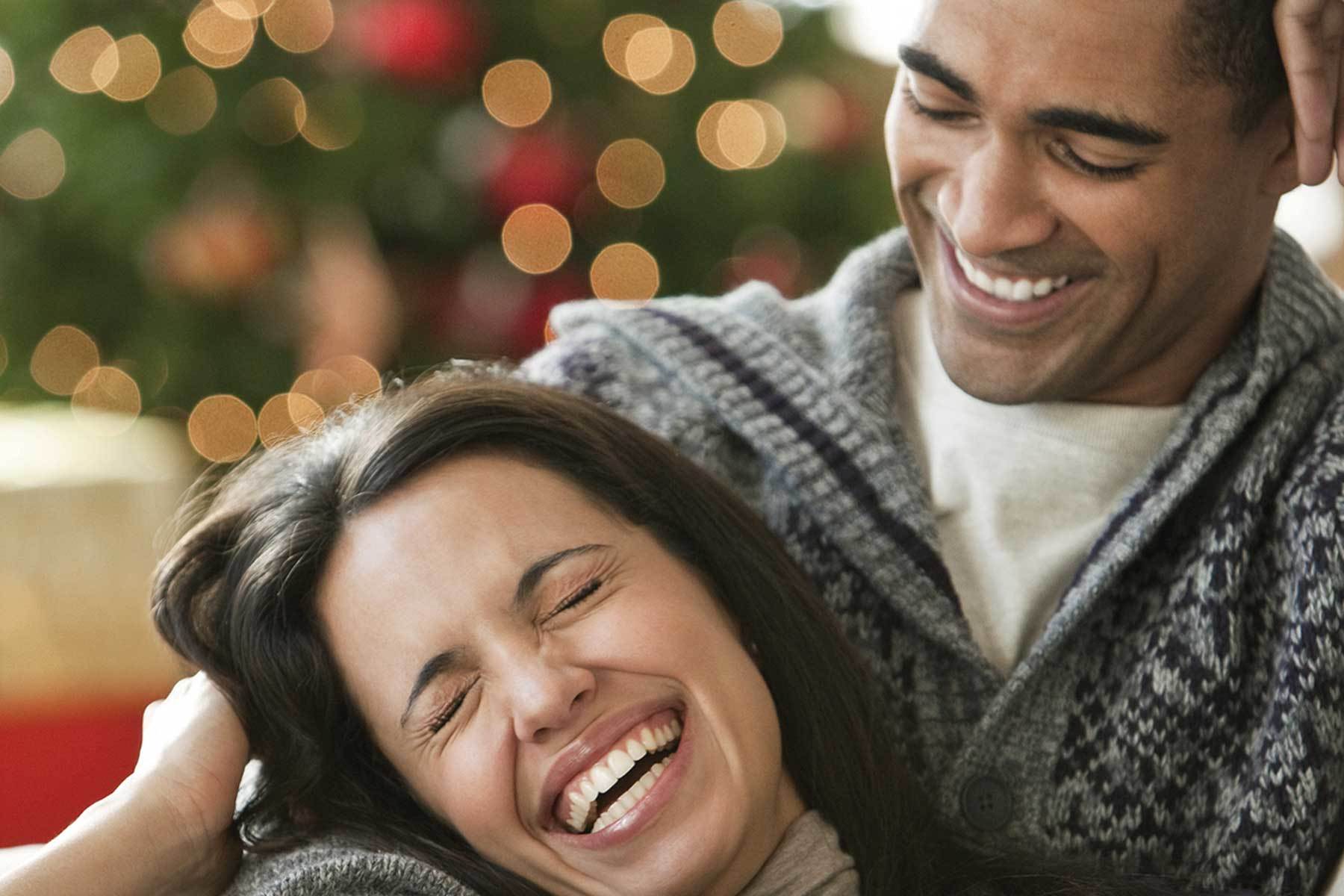 The holiday season is an exciting one, especially when people celebrate first holidays in special ways. From the ones spent in a new home, as a newly married couple, or with a new bundle of joy, holiday firsts are new every step of the way.
What's more welcoming than a warm and cozy house that has been festively decorated for fall? From Halloween to Thanksgiving to Christmas, these particular holidays provide opportunities to make our homes inviting to friends and family.
New homeowners Heather O'Neal and Naomi Renn are excitedly preparing their houses for their first big holiday celebrations with decorations and new traditions. Renn is a first-time homeowner who is especially looking forward to decorating her mantel for Thanksgiving and then Christmas.
But the home beautification doesn't stop with decorations. She plans to enhance her home's Christmas atmosphere with cinnamon, while both ladies plan on bringing fresh cut Christmas trees into their houses, exemplifying the festive holiday feel. O'Neal explains, "This sounds silly, but I am looking forward to putting my Christmas tree up in front of the living room windows so people outside can see it. I've always loved driving by other houses and seeing their trees in the windows. My former townhouse did not have a spot to do that, but my new house is perfect for showcasing it."
So what other treats and traditions are these ladies looking forward to this upcoming holiday season? Renn will spend her Thanksgiving Day watching the Macy's Day Parade, while O'Neal intends to make her grandmother's famous sausage balls and homemade mac 'n cheese. As for Christmas Day, Renn will continue the tradition of baking Christmas cookies, building puzzles, and eating popcorn while watching a holiday movie or parade.
Prior to Christmas Day, though, O'Neal hopes to encourage the holiday spirit and welcome friends to her home by hosting close friends for a cookie swap or white elephant party. "I love hosting and am looking forward to doing it now that I have more room."
And how do two people enjoy their first holidays as a married couple? Steven and Jamison Whitley plan on celebrating their first Halloween among their new neighbors. "Now that we have our own home and are in a neighborhood with lots of kids, we plan on passing out candy to little trick-or-treaters together," she explains.
Newlyweds Bob and Diane Cook plan on decorating their home together with a fall theme, and then with a Christmas focus. He explains, "Diane is bringing a lot of fun decorations into the marriage and we will enjoy making our home a warm and inviting place."
One way to make a home warm and inviting? Use those many wedding gifts you received, but with a holiday focus, like Andy and Liz Hudson plan on doing with the many beautiful bowls, serving pieces, and vases that they were gifted when they wed. When not in use, they'll display them as "holiday flair." The Whitleys plan on doing the same. "We are looking forward to using [the china] during the holidays as we entertain." They will also enjoy the few Christmas ornaments given to them for years to come. The rest of the holiday decorations will be bought as a couple.
But with a new couple comes new logistics – such as balancing what meals will be enjoyed with extended family. As for the Whitleys, his family is in Rocky Mount, where they will spend their Thanksgiving lunch and Christmas breakfast, and they will be hosting her family for Thanksgiving dinner in their new home. Be sure to discuss holiday logistics well in advance to avoid any last minute holiday planning and family stress.
This time of year is about establishing new family traditions. What traditions do the Cooks hope to continue in their new home? He explains, "Diane's family always opened family gifts on Christmas Eve and attended Christmas Eve service at church. We also read 'Twas The Night Before Christmas and the Bible Christmas story about the gift of Jesus in Luke." She adds, "We also decorated the Christmas tree together after Thanksgiving. Bob and I hope to continue these various traditions within our own new family."
During the upcoming Christmas season, the Whitleys plan on being intentional about sharing and reflecting upon the story of Jesus' birth with their family and friends. She says, "We are so excited to be married and thankful that God as brought us together. We are also looking forward to being parents right around Christmas time!" Congratulations to the Whitleys on their new bundle of joy.
And to those who have little ones celebrating their first holidays, they will make your holidays even more exciting. Brad and Kathy Broyles welcomed son David Robert into the world earlier this year. They shared their plan for collecting a special Christmas ornament each year, enjoying local Christmas lights, singing Christmas carols, and presenting an Advent wreath and calendar while reading scripture of Jesus's birth. They will even have a child's Advent calendar with a fabric fastener for little David.
This year, Dayle and Emily Burnett welcomed their son, Jackson William. Their key to enjoying the holidays with a little one? "We probably won't take Jackson to too many Christmas parties, but we will certainly bring him to family dinners, allowing him to have space and time for periodic naps, making these events more enjoyable for him, and everyone else."
And finally, Chad and Koren Austin recently welcomed their daughter, Abigail Austin. Though "right now, Abigail startles very easily in large crowds and noise," one event they hope to be able to take her to, to help celebrate her first holiday season, is the local Christmas parade.
The holidays are a time of joy and excitement, especially if you're celebrating them for the first time in a special way. But even if you aren't celebrating in a brand new home, weren't recently married, or haven't recently been blessed with a new bundle of joy, I hope you still enjoy the season every step of the way!