Holiday Decorating Mistakes
And How To Avoid Making Them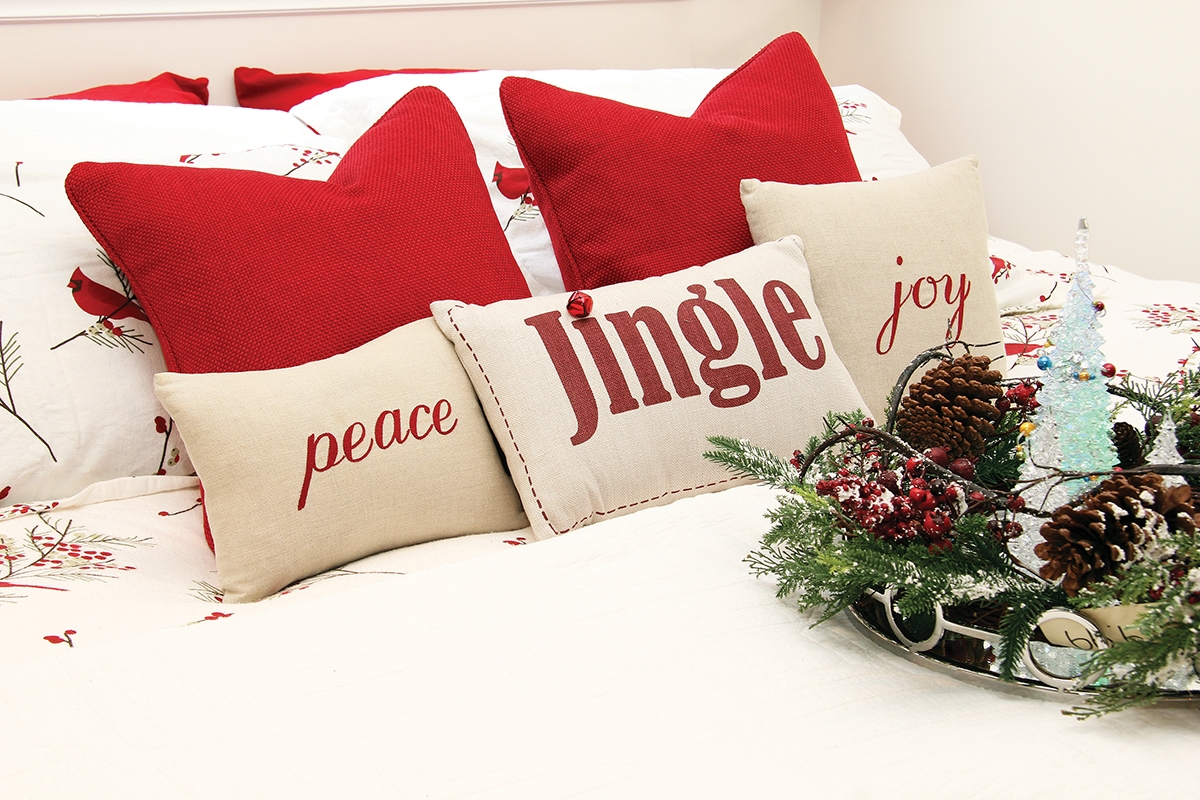 The holiday season is quickly approaching, and decorating for it is an annual project that most people look forward to. It means it's almost time to head up to the attic and break out the twinkling lights, dust off the boxes of decorations, and transform your home into a very merry space. But with all this excitement, you may not be aware that you are guilty of making some holiday decorating mistakes in and around your home. But I'm here to let you know that with just a few tweaks, you can make your holiday home the talk of the neighborhood – in a good way!
Following are some holiday decorating missteps you may have made in the past, and simple solutions to ensure you avoid making them from here on out.
Generic Decorations
We all find ourselves going to big box stores to purchase holiday decorations. The problem is that everyone is buying the same decorations. For a more personal look, try dressing up store-bought decorations and making them your own. For instance, add a beautiful bow and/or additional floral to a generic wreath – or better yet, make your own. And keep in mind that wreaths can be so much more than the traditional ring of green pine. Why not buy or make one made of woven bare branches, vibrant berries, or scented pine cones, and accent it with a beautiful bow or ribbon that matches your décor? Shop at local shops and area florists for holiday items that are unique and won't be adorning the homes and yards of everyone on the street.
Red and Green Everywhere
Red and green are certainly the traditional Christmas colors, but that doesn't mean you have to stick with the norm – this is especially true if you find red and green clash with your everyday décor. It is okay to bring in colors that enhance the tones of your home. Go vibrant if you so choose –
after all, Christmas is jolly, merry, and bright. Or incorporate winter whites for a simple and elegant atmosphere. Gorgeous metallics of gold, silver, and copper can add to the shine of the season while making your home more cohesive.
Empty Mantel
Having an empty mantel or one too cluttered with holiday cards and mismatched trinkets of no particular theme does not do this focal point of the room any justice. Instead, try decorating it with garland, ornaments, stockings, and candlesticks, adding dimension with layers. Don't forget to add height. For instance, if you have a mirror above your fireplace, hang a wreath from it for a fun and festive look. Or replace the everyday artwork above your mantel with a whimsical Christmas print-able in a large statement frame.
Wrong Tree Placement And Scale
Undoubtedly, the Christmas tree is the star of the show … it should be placed where it can be enjoyed and admired. You may need to move some furniture out of the room to give it the place of honor. The size of the tree is just as important. If you have 10' ceilings, then a 7' tree will look lost. A 9' tree would fit the space much better. Be sure to consider the height of your tree topper when determining the height of your tree. The diameter of the tree should fit the overall size of the room. If a smaller room, then the tree should be smaller in diameter. Measure your space to make sure you get the perfect size tree. Fill the space and when in doubt, lean toward the bigger size.
One Room Decorating
Do you only decorate the family room? Christmas cheer should be spread throughout every part of your home – in moderation. Set a bright red poinsettia on the kitchen counter for a splash of color, place a holiday runner topped with festive dishes on the table, or drape Christmas dish towels for a pop of seasonal cheer. A candle on the back of the toilet or holiday scented soap by the sink in the powder room is welcoming. Add a few touches on the nightstand in the bedroom or swap out the throw pillows with festive ones and toss a holiday blanket over the edge of the bed. Change out some of your regular artwork in the hallway with holiday art or décor.
Over-The-Top Outdoor Decor
Have you ever gone by a house that has so many yard decorations, especially the inflatables, that you can't see one thing over the other? Too much of a good thing isn't always good when it comes to decorating your outdoor space for the holidays. Be tasteful with the lights and decorate certain areas instead of every inch of the yard. Make what you do in those areas really pop and make a statement. Your neighbors – and your electric bill – will thank you.
This holiday, simplify and update your decorations. Enjoy shopping for new items at local specialty shops. Or tap into your inner DIY designer and create something new (have your loved ones help for a new family tradition). No matter how you decide to decorate, be sure to have fun and remember to enjoy the sparkle of the season.
Rhonda Benvie Plummer
The owner of Help Me Rhonda Interiors and Open Door Furniture & Accents, a furniture and accessories store, in Wake Forest. Visit www.helpmerhondainteriors.com or www.opendoorfurnitureandaccents.com, or call 919-263-9054.