Hidden Gems
Keep Warm By Sparking Your Curiosity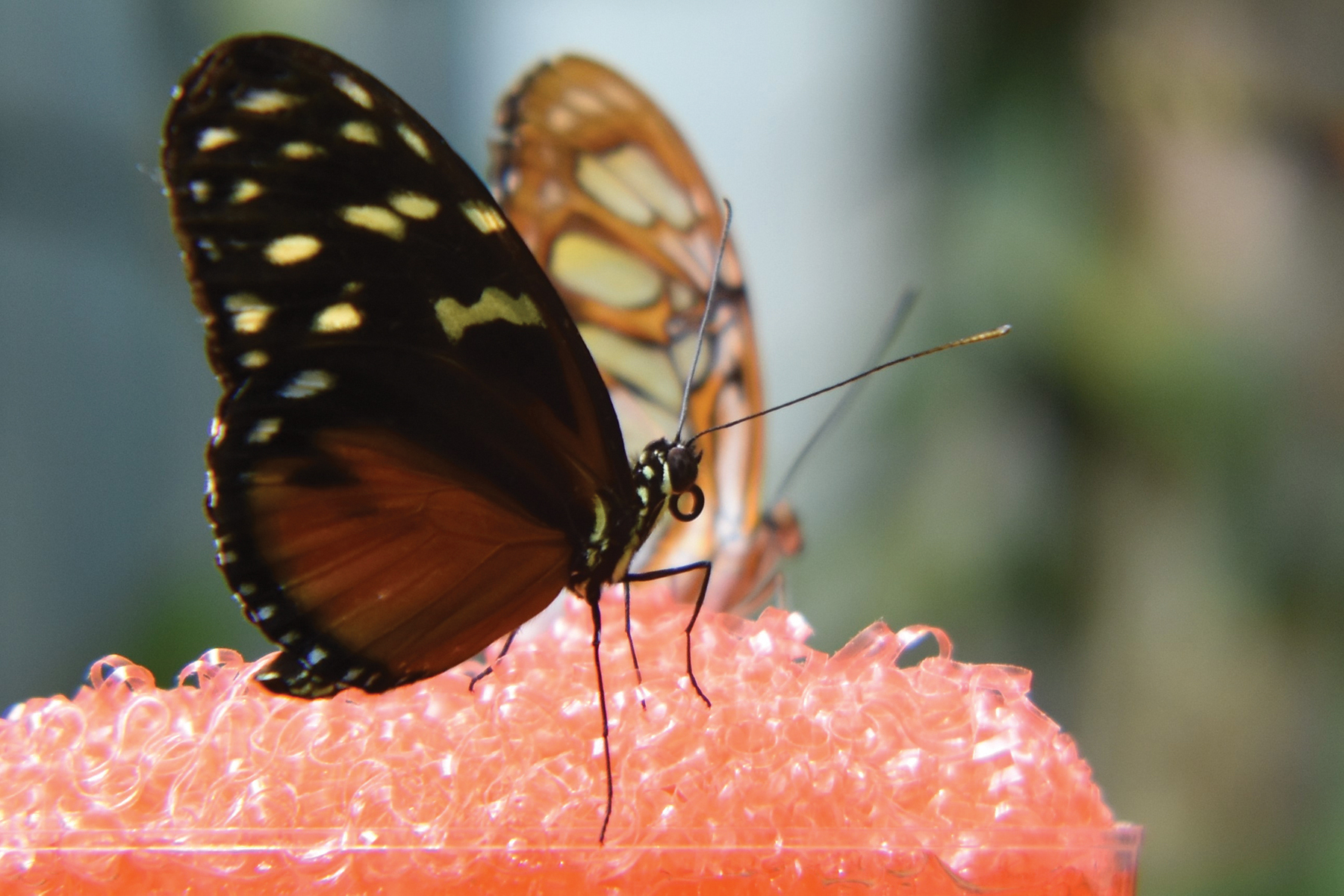 American anthologist Terri Guillemets said, "The color of springtime is flowers; the color of winter is our imagination." These words serve as inspiration to seek comfort in the cold by stimulating our minds. Fortunately, we are surrounded by places that can do just this. The Triangle has been called "the Smithsonian of the South" because of its many museums. Some of the ones featured here may be familiar, but there are surely some hidden gems listed that will set your imagination on fire and keep you warm during the winter months.
For Lovers of Creativity
North Carolina Museum of Art
2110 Blue Ridge Road, Raleigh
The North Carolina Museum of Art has an expansive collection consisting of more than a dozen galleries. The variety of art hails from around the world and time periods, and you can discover their many special exhibits hosted throughout the year. While visiting, you can make cool art, enjoy live performances, or take a family-friendly tour. Their engaging programs and in-gallery materials invite you to look, talk, and interpret works of art together.
CAM (Contemporary Art Museum) Raleigh
409 West Martin Street, Raleigh
When you step inside the expansive, light-filled gallery space that was once a produce warehouse from the early 1900s, you will instantly feel the vibe of downtown Raleigh. Showcasing multiple levels of ever-changing art and fashion displays, CAM Raleigh also offers performance pieces, video installations, and live art demonstrations for a truly one-of-a-kind museum experience.
The Gregg Museum of Art & Design at NC State University
1903 Hillsborough Street, Raleigh
Per its website, this museum "sparks creativity and encourages exploration through engaging exhibitions, relevant programming, and thought-provoking educational experiences. Focusing on outstanding examples of art, craft, and design, the museum utilizes cross-disciplinary collaborations and its extensive collections to foster critical thinking and expand worldviews." The Gregg Museum strives to serve the diverse population of NC State and the surrounding communities in an inclusive manner.
For Naturally Curious Minds
North Carolina Museum of Natural Sciences
11 West Jones Street, Raleigh
This North Carolina gem is the largest institution of its kind in the southeastern United States, and is our state's most visited museum. Dedicated to science and nature, it hopes to empower visitors by offering an understanding of the natural world while promoting conservation. As described on their website, "Have you ever touched the bones of a Right Whale? Come face-to-face with a Cretaceous carnivore? Sat in the center of the Earth to hear a scientist talk? You can do all of that and more in the exhibits of the North Carolina Museum of Natural Sciences! Our location in downtown Raleigh includes the Nature Exploration Center and Nature Research Center, filled with dioramas, theaters, and interactive experiences."
Museum of Life and Science
433 West Murray Avenue, Durham
"Your home for wonder, curiosity, and discovery," the Museum of Life and Science shares with visitors 84 acres of open-ended science and nature experiences that are designed to spark imagi-nation, creativity, and new ways of thinking about our world. Several exhibits include the butterfly house (pictured), Carolina wildlife, the Dinosaur Trail, and the insectarium.
The Randleigh Dairy Heritage Museum
301 Dairy Lane, Raleigh
This NC State University museum provides a unique agricultural experience for children and adults – a visit shares how milk gets from the farm to the table. The interactive museum allows visitors to learn how cows are raised, how they produce milk, and how milk is used to make products we use on a daily basis.
Morehead Planetarium and Science Center
250 West Franklin Street, Chapel Hill
Morehead Planetarium and Science Center offers visitors behind-the-scenes views of current science research through activities and programs for the entire family. Recently remodeled, this gem embodies the process of discovery, reimagined. Guests are treated to state-of-the-art exhibits and an exciting slate of shows, including "Carolina Skies," one of the longest-running shows at the planetarium that takes visitors on a guided tour of the nighttime sky as it appears on a North Carolina night. This "live" show is led by a Morehead educator and focuses on stars, planets, and constellations.
For Time Travelers
North Carolina Museum of History
5 East Edenton Street, Raleigh
North Carolina boasts a rich history that can be explored thanks to the Museum of History's collections of artifacts and historical materials. Visitors can delve into the Old North State's history through programs, events, and exhibitions that celebrate its past, present, and future. A handful of the current exhibits (open as of press time) include "Blackbeard's Queen Anne's Revenge, 1718: The Legend of Blackbeard," "Beach Waves: Making Music in the Carolinas," and "The Story of North Carolina."
NC Sports Hall of Fame
5 East Edenton Street, Raleigh
If you are a sports lover and want to learn about some of the most famous sports players in the state, then you need to head over to the NC Sports Hall of Fame. Housed within 3,000 square feet on the third floor of the just-mentioned Museum of History, this museum features more than 200 items proudly representing 363 of our state's sports heroes. Walk among legends as you explore exhibits that showcase champion driver Richard Petty's stock car, Meadowlark Lemon's Harlem Globetrotters basketball uniform, NC State University coach Kay Yow's Olympic team basketball, Jim Beatty's running shoes, Charlie "Choo Choo" Justice's UNC-Chapel Hill football jersey, and Mike Krzyzewski's Duke University warm-up jacket.
North Carolina Railway Museum & New Hope Valley Railway
3900 Bonsal Road, New Hill
NCRM is an "open-air" facility with a collection of historic and heritage railroad equipment dating back to the 1920s, including two steam locomotives, more than a half-dozen diesel engines, covered open-air excursion cars for passengers, a working garden railroad (G Scale), and numerous artifacts of North Carolina railroad history. The rail yard was designed to show visitors what a typical short line railroad looked like in North Carolina in the 1950s. The NCRM also operates the New Hope Valley Railway so that visitors can experience a ride on the historic railroad.
Wake Forest Historical Museum
414 North Main Street, Wake Forest
This local gem is located in the historic Calvin Jones House. Visitors interested in the history of Wake Forest College will discover exhibits dedicated to the Medical School and Law School, as well as the College's legendary sports programs and athletes. Within the walls of the museum, visitors are treated to exhibits depicting life in the Town of Wake Forest, the Mill Village, Forestville, the Harricane, and other surrounding areas.
This is not a comprehensive list of all area museums, but rather a sampling of what gems can be discovered nearby. Many others, such as the Joel Lane House in Raleigh, the Ava Gardner Museum in Smithfield, the North Carolina Baseball Museum in Wilson, and the Country Doctor Museum in Bailey, just to name a few, are waiting to tap into your creative, curious, or history-loving side.
If you aren't up to braving the cold and prefer to stay inside, many of these museums have virtual content to explore online. Engaging
in these artistic, scientific, and historical treasures will keep your mind sharp and brighten the dark days of winter. As Russian playwright and short story writer Anton Chekhov said, "People don't notice whether it's winter or summer when they are happy." A visit to these local gems – whether in-person of virtually – will surely bring a smile to your face.
If you know of a "Hidden Gem" you think our readers should learn about in a future issue, please let us know at info@circamagazine.com!
Robyn Goss Bennai
Robyn is a local writer with a Bachelor of Science in Interior Design.