Hidden Gems
Forest Ridge Park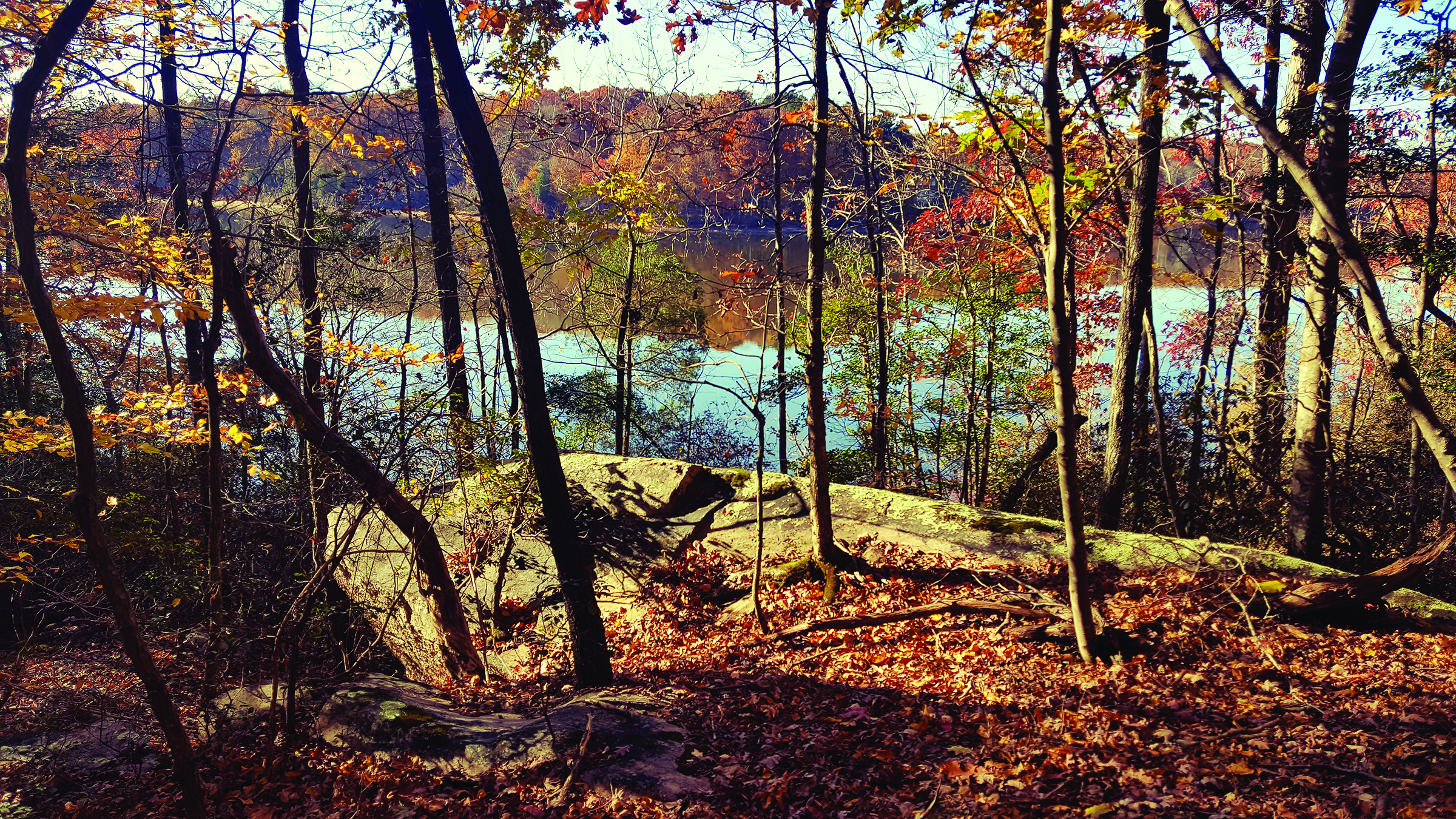 Here in North Carolina we are blessed with many famous landmarks … the Cape Hatteras Lighthouse, the Biltmore Estate, Fort Fisher, just to name a few – all must-have visits for anyone who lives in or visits our magnificent state. But we here in the Triangle area are also blessed with many hidden gems that are right in our own backyards. Thus, we are happy to introduce a new feature in CIRCA Magazine that highlights some of these local treasures … so when you're wracking your brain trying to think of something fun, active, or educational to do as a family on a Saturday afternoon or just want to learn more about the hidden gems that are scattered throughout our area, we're here to help.
For our first "Hidden Gem," all you have to do is head on over to Falls Lake, where you'll discover the recently-opened Forest Ridge Park. This 587-acre peninsula on the lake, located between Falls Dam and Highway 98 in Wake Forest, opened in September of 2017 and is owned by the United States Army Corps of Engineers and is leased to the state of North Carolina, who then subleases it to the City of Raleigh. The last project funded by the $50 million parks and greenway bond approved by the public in 2003, this natural jewel is home to hiking, biking, and multi-use trails; beautiful open spaces with glorious lake views; a large playground; and picnic shelters.
Forest Ridge Park's network of trails has something to offer anyone and everyone, whether you are looking for a paved or unpaved trail. Interested in taking your bicycle out for a spin? Be sure to check out the park's three-mile single track mountain bike trail, including both a two-mile loop and a one-mile loop. This is an extremely beginner-friendly trail that is fast, flowy, flat, and fun – the perfect trail for young kids or introducing single track riding to beginners in a safe yet fun way. The 1.25 miles of unpaved multi-use trails and the single track of hiking trails are ideal for exploring by foot while enjoying a beautiful North Carolina day.
Northern Wake County's newest park also features an interactive playground featuring elements such as swings and slides for its littler visitors, and a zipline and climbing elements for the older kids. And stay tuned for the planned climbing tower that will hopefully be operational by the end of 2018.
In addition to the aforementioned attributes of Forest Ridge Park, visitors of all ages can also discover a variety of engaging outdoor recreation and nature appreciation programs that focus on fitness, nature, education, adventure recreation, and the encouragement of stewardship. Recent biking programs include bike maintenance clinics, guided mountain biking rides for teens, and an introduction to the sport. For the fitness enthusiasts, yoga in the park, a walking club, and total body wellness personal training have been recent options. Intro to birding, mindfulness in nature, nature photography, seasonal tree identification, backpacking 101, and wilderness survival for youth are all recent programs as well. Check with the park's Welcome Center or visit their website for upcoming scheduled programs.
Make the most of your relaxing visit to Forest Ridge Park by packing a lunch and eating at one of their two picnic shelters that are open to the public (available first come, first served, unless reserved in advance). Featuring grills and ample covered seating, these shelters are the ideal locations for hosting your family gathering, special party, or birthday celebration ... reservations can be made by calling the Welcome Center office ($12 per hour with a two-hour minimum).
With easy-to-use biking and hiking trails, ample activities to entertain the kids, breathtaking scenery, and a wide variety of outdoor education and recreation programs, Forest Ridge Park has something to offer everyone. Whether you are a long-time Triangle resident, are a newcomer to the area, or are considering a trip to our corner of Wake County, be sure to plan a visit to the area's newest park destination – a hidden gem that is waiting for you.
The City of Raleigh's Forest Ridge Park is located at 2100 Old Highway 98 in Wake Forest. The Welcome Center opens daily at 8:00 AM. For more information, visit www.raleighnc.gov/parks/conten... or call 919-556-6781.
If you have discovered a "hidden gem" nearby and think our readers need to know about it in an upcoming edition of CIRCA, please email us at info@circamagazine.com. We'd love to let our readers know about it!