Hidden Gem
North Carolina Baseball Museum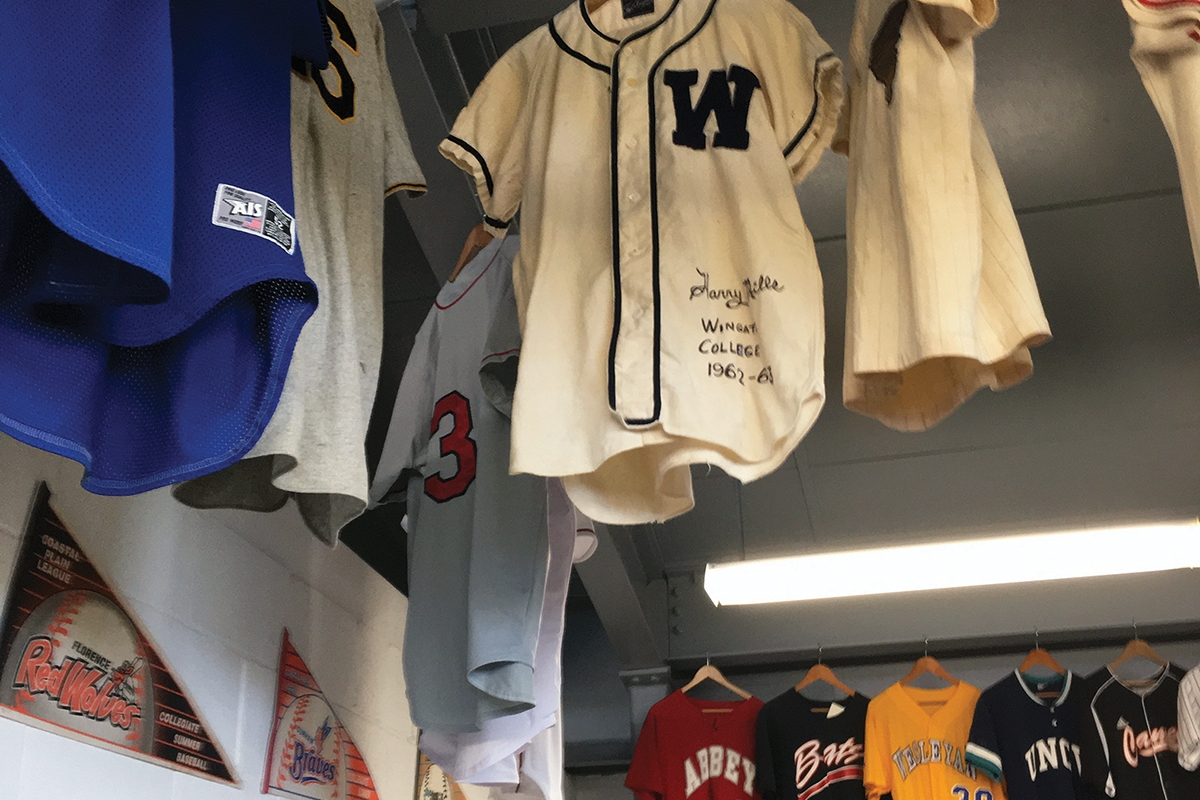 It doesn't get much better than taking in a baseball game on a warm summer night … sipping a cold beer, savoring a slaw-slathered hot dog, listening to the roar of the crowd. We are fortunate enough here in the Triangle to have many opportunities to do just that – no matter if you're cheering on the Durham Bulls, the Carolina Mudcats, the Wilson Tobs, the new Fayetteville Woodpeckers, or any other local North Carolina team, rooting for the home team brings about a sense of good ol' American pride. It's easy to see why baseball is considered our nation's favorite pastime.
Baseball is big around our parts – with the just-mentioned minor league teams scattered around the region, multiple universities with prominent teams surrounding us, and youth leagues playing at almost every ball field in town, it's no wonder that local businesses and individuals rallied together to found this issue's "Hidden Gem" – the North Carolina Baseball Museum.
Comfortably seated in Wilson, on the third-base side of historic Fleming Stadium (home of the Wilson Tobs), you will find the North Carolina Baseball Museum – a "monument" of sorts to all things baseball in our state. Within the over 3,300-square-foot museum, you will discover more than 6,000 items of baseball memorabilia, including baseball cards, letters, and game-worn items of players past and present, with a special emphasis on many of the 400+ North Carolina players who had the opportunity to play Major League Baseball. A major attraction of the museum are the seven glass cases dedicated to those North Carolina ballplayers who were elected to baseball's Hall of Fame in Cooperstown, New York. Those players are Luke Appling, Rick Ferrell, Jim "Catfish" Hunter, Gaylord Perry, Buck Leonard, Enos Slaughter, and Hoyt Wilheim.
Within another space you will encounter items covering the former Negro League players, women in baseball, and minor league teams, as well as college and high school teams throughout North Carolina. Game-used jerseys hang from the ceiling where baseball fans can immerse themselves into the vast history and success of baseball right here in our state. And you can't miss the museum's "Walk of Fame," a collection of bricks to commemorate, honor, and recognize players, fans, and their families.
Open since 2004, the non-profit North Carolina Baseball Museum is staffed primarily by volunteers – those who share the love of the sport with visitors, year-round, every Thursday through Sunday when the doors are open to the public (hours are 10:00 AM – 4:00 PM Thursdays, Fridays, and Saturdays, and 1:00 PM – 5:00 PM Sundays; admission is $3 for ages 18-65, and $1 for all other ages). In the 15 years that it's been delighting die-hard baseball fans, the museum has welcomed visitors from all 50 states and international visitors from more than 15 countries.
So if you too are interested in learning fun and fascinating facts and stats about baseball – such as the tidbit that Babe Ruth hit his first professional home run in nearby Fayetteville in 1914 – as well as wander among the thousands of mementos and artifacts related to the game and players across North Carolina, head on over about 35 miles east of Wake Forest and visit this "Hidden Gem."