Help Wanted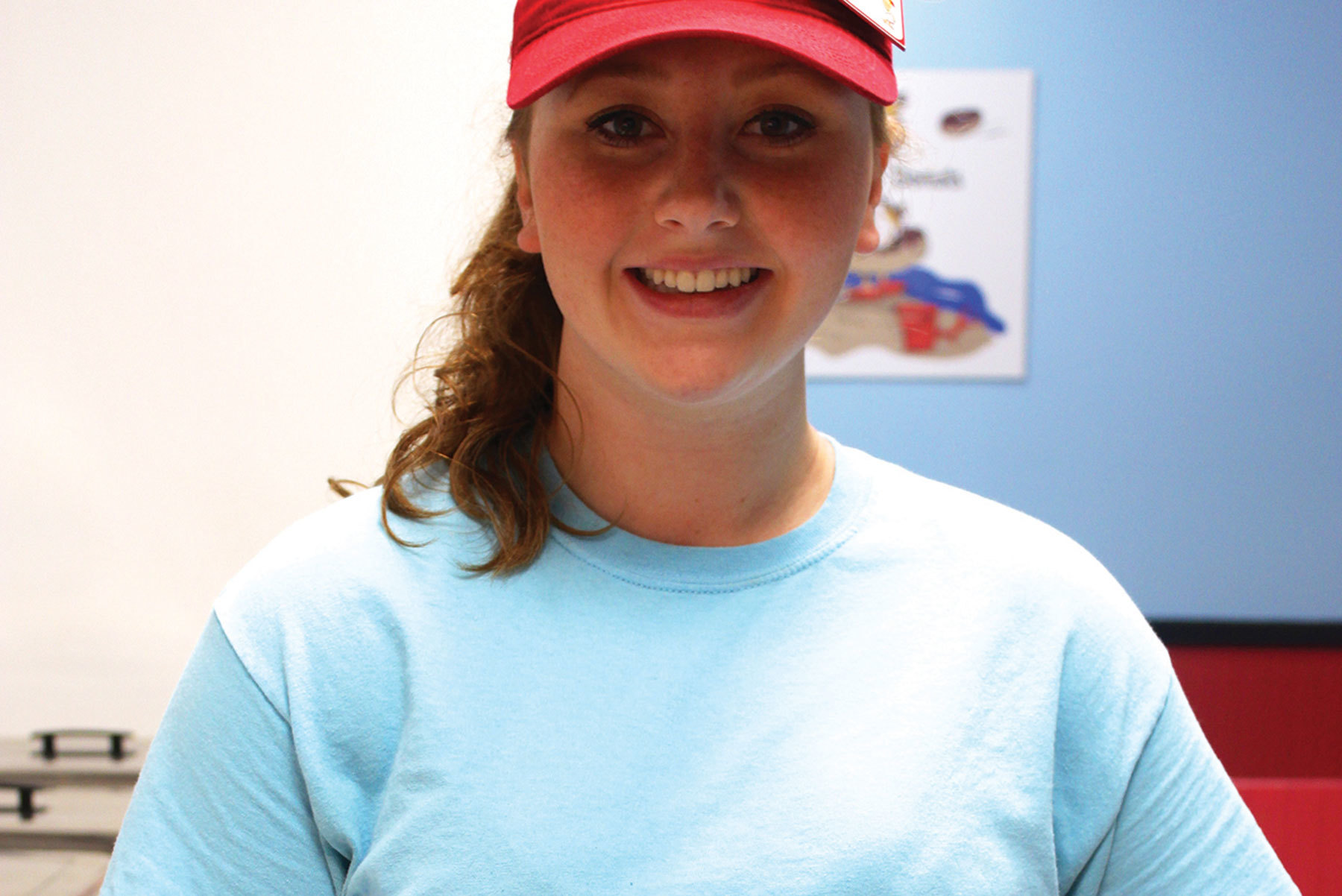 Let me start by saying that I am biased. I have worked consistently from the time I was hired to staff a movie theater concession stand at the age of 16, and I am a true believer in the value of hard work and the positive psychological impact of earning a paycheck. As the owner of two local Duck Donuts locations, these days I still enjoy the day-to-day operations of retail, working alongside high school team members topping and serving donuts, making small connections with the customers of all types who come through our doors.
But as a parent, I know that the demands on today's high school students are intense, and attitudes towards part-time jobs have changed. Student achievement in the classroom and across a diverse array of extracurricular activities is not only encouraged, but it is expected. Preparing for college begins with resume-building and test prep in middle school, and pressure mounts for high schoolers as college applications loom.
According to a recent USA Today survey, teen stress is on the rise. More than a quarter (27%) of teens say they experience "extreme stress" during the school year, which negatively impacts their school performance and their mood with friends and family. In light of this statistic and observations of the teens you hold near and dear, you might ask, why add a part-time job to the mix? To stay competitive, shouldn't teens today treat school as their job?

First, there is the obvious benefit of building real world money management skills. A teen who has long spent his allowance freely might change his habits when the money must be earned for a new phone, meals eaten out, or new clothes. We have observed that some of our most successful high school team members set a goal such as a new instrument, a new car ... even gas for the car can be a powerful motivation when Mom and Dad limit cash handouts. One ingenious parent told me she established a matching fund for her son – down to the cent for everything he earned on the job.
But beyond the money, there are so many valuable lessons teens can learn on the job. When I asked one of our young team members if she had any friends to refer for open positions, she told me that none "needed" the money. My immediate thought: the less "necessary" the additional income, perhaps the more her friends could stand to benefit.
How so?
– Self-reliance. Whatever their next steps after high school, taking on part-time jobs where other team members, supervisors, and customers are generally unknown entities, success or failure is dependent on their own ability to sink or swim in a new (and safe) setting. The positions at our shop are fun and "challenges" are never overwhelming, yet there are great opportunities to build resourcefulness and confidence, as high school students navigate new territory. Learning when to speak up and ask questions before making mistakes is a big step, and a critical life skill, for teens.
– Time management. All team members are held accountable for updating their availability to work and honoring their commitments to show up for assigned shifts. Through an online scheduling tool, team members may trade shifts or give up/pick up hours as desired. Negotiation skills and the laws of reciprocity often come into play as team members move their schedules around and seek to help each other arrange time off. Such time management and interpersonal skills will only become more important as teens transition to college or jobs after high school.
– Finding balance. On a related note, part-time jobs can fit into even the busiest schedules. During the school year, most of our high school team members start by working just one weekend shift, from four to seven hours long. As they get more comfortable, some may pick up an additional short shift during the week after school. A few will want to work more. For very busy students, the schedule is manageable and may provide relief from the stresses of schoolwork and everyday problems. For less busy students or teens on summer break, a part-time job is a safe and constructive use of time.
– Humble pie. Worried about the entitled attitude of your child? Working just about any role in food service can be an incredibly humbling experience that fosters emotional awareness and grit. Customer unhappy with his donuts? Remake his order on the double, under his watchful eye, with a smile on your face. Order tickets piling up? Reach out to another team member and ask for a hand. In a hurry to clock out and meet your friends for lunch? Not before you walk a harried mom through the menu and explain how made-to-order donuts work ... all while her toddler is melting down in her arms. Time to shut down the store for the night? Grab a toilet brush!
An entry-level job is a great equalizer. For high school students, working alongside team members from all walks of life can be eye-opening and enriching. Mutual respect and humility are two keys to success – at their job, and in life.