Grilled In Tradition
Sizzling Hot!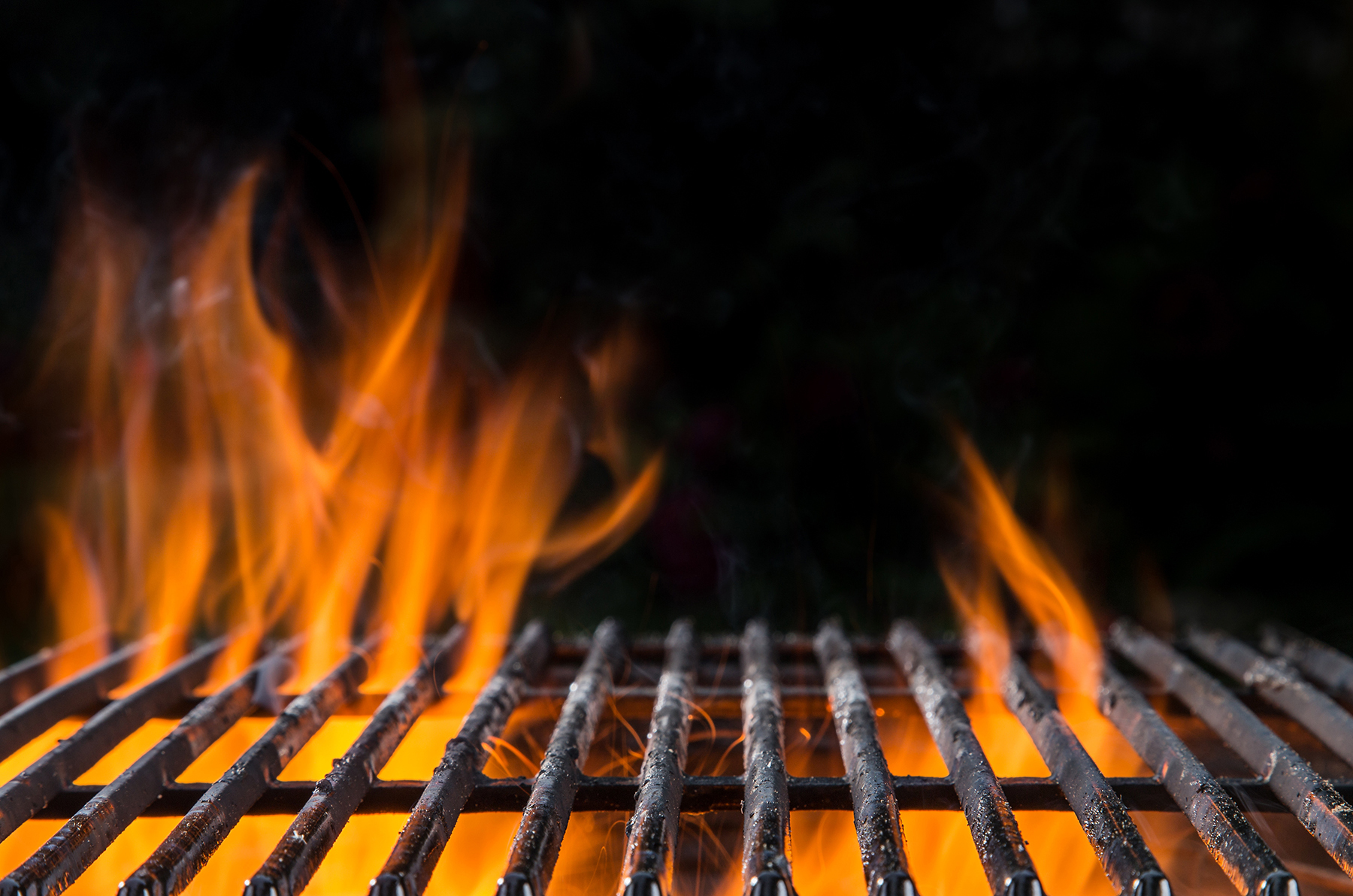 At CIRCA, we believe that one of the many pleasures in life is gathering around with friends and family to enjoy a delicious meal. While spending time together is most important, the meal you prepare helps set the stage for the enjoyment of all. That is why we love that July is National Grilling Month! Preparing food on the grill can be nostalgic for many. One of the most common classic American traditions is grilling burgers and hot dogs for a July 4th or Labor Day celebration. Grilling can make food just taste better by browning the proteins and sugars of the food.
We wanted to share this celebration with you and give you a couple of recipes to get your grilling creative juices flowing. So, we reached out to our friends at The Butcher's Market and Traeger grill distributor B&W Hardware for recipes that they recommend you try this summer on the grill.
Ancho Chili Lime Flank Steak
Courtesy of The Butcher's Market
– Flank steak
– 3 limes
– 2 green onions chopped
– 3 garlic cloves, minced
– 3 tablespoons fresh cilantro, chopped
– 2 teaspoons olive oil
– 1/2 tablespoon cocoa powder
– 1 canned chipotle pepper, chopped
– 1 tablespoon of adobo sauce
– 1/4 teaspoon coriander powder
– 1/4 teaspoon cumin powder
– 1/4 teaspoon ancho chile powder
– Salt
– Cracked black pepper
Mix the lime juice and some lime zest, the green onions, garlic, cilantro, olive oil, cocoa powder, chipotle pepper, adobo, coriander, cumin, chile powder, and salt and pepper together in a large mixing bowl and whisk ingredients together. Place the meat in a resealable food-storage bag. Add the marinade and toss to thoroughly coat the meat. Marinate in the refrigerator for 12 to 24 hours, turning every so often to further coat the meat.
Preheat the grill to 550-600 degrees on the grill; if using a cast iron pan, you'll want high heat for a sear.
Place steak on the grill for five minutes, flip, and cook for another five minutes. Take the temperature of the steak (this should be done by placing the thermometer in the thickest part of the meat). It should be around 90 degrees at this time. Close the grill lid and cook for another 4-5 minutes. Take the temperature of the steak again – if the internal temperature is 125 degrees. Take the steak off the grill.
Let rest for 10 minutes. After resting, it's time to cut into the steak. In the middle of the meat, cut it in half, going with the grain. Then slice against the grain, and enjoy your ancho chili lime flank steak.
For visual instructions, check out The Butcher's Market tutorial at youtube.com/watch?v=_r2gPEd_oQs.
ROAST PORK LOIN WITH MANGO SALSA
Courtesy of B&W Hardware and Traeger.com
You can add mango salsa to just about anything to make it better. This fruity twist on a classic pork loin is sure to please everyone.
The rub:
– 1 teaspoon chili powder
– 1 teaspoon granulated garlic
– 1 teaspoon onion powder
– 1 teaspoon smoked paprika
– 1/4 teaspoon cayenne pepper
– 1/2 teaspoon salt
– 1/2 teaspoon ground black pepper
– 1 (5-6 lb) boneless pork loin
In a small bowl, combine chili powder, granulated garlic, onion powder, paprika, cayenne, salt, and pepper. Coat the pork loin with the rub mix and set aside.
The salsa:
– 1 cup diced pineapple
– 1 cup diced mango
– 1 cup diced strawberries
– 1 tablespoon chopped cilantro
– 1/2 teaspoon salt
– 1/2 teaspoon ground black pepper
– 1/2 teaspoon garlic powder
– 1/2 teaspoon onion powder
Combine all salsa ingredients, set aside, and refrigerate until ready to serve.
Preheat grill to 450 degrees. Place the pork loin on the grill and turn every few minutes, closing the lid between each turn, until it is seared all around. Reduce the grill temperature to 350°F. Cook until the meat reaches an internal temperature of 140°F.
Remove from the grill and let rest for 10 to 15 minutes. Slice into ½- inch thick pieces. Top with salsa, serve, and savor your roast pork loin with mango salsa.