Good Reads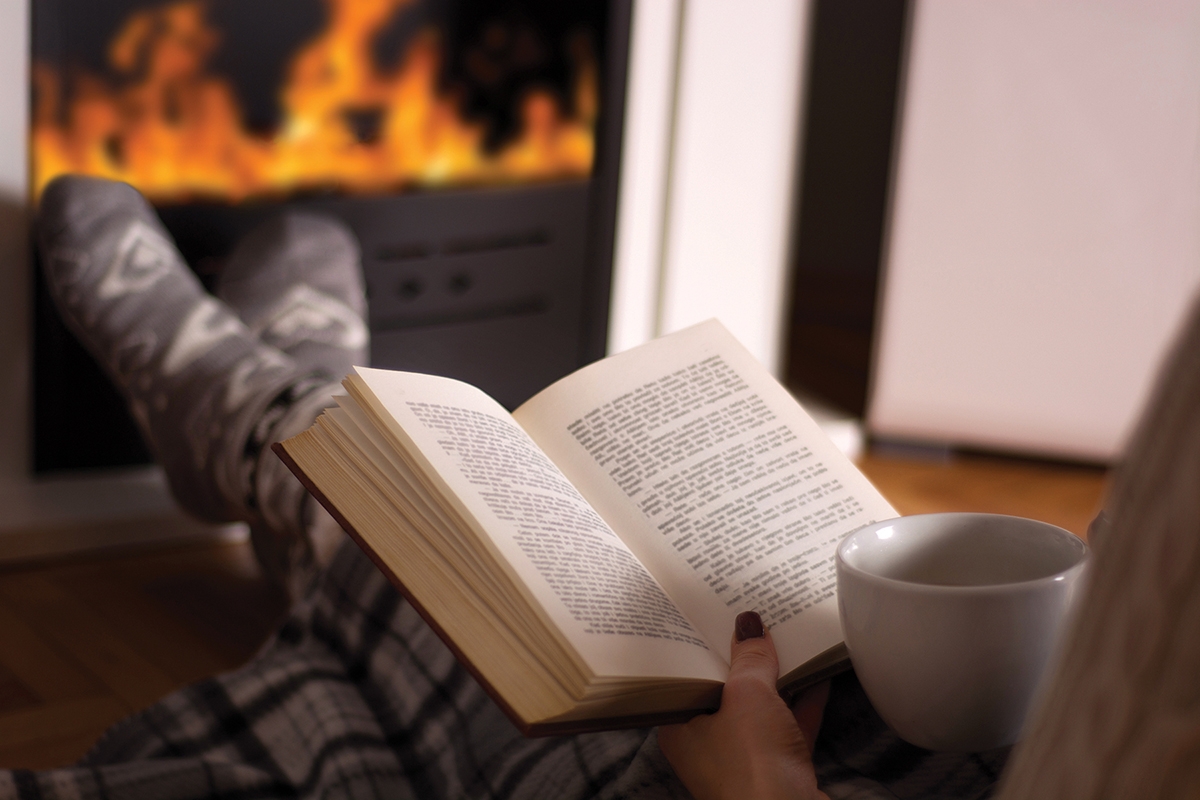 Winter is here, and for many, this may not be their favorite season of the year. But for all the bookworms out there, winter – with its chilly days and even chillier evenings – is the ideal time to cuddle up under a fuzzy blanket next to a roaring fire, sip on a warm drink, and cozy up to their favorite book. I've rounded up some must-reads that provide the perfect excuse to stay inside and do just that. From fantasy and fiction for the older reader to short and sweet for the little book lover, these titles will have you happily reading all winter long.
CHILDREN
One Of These Things Is Not Like The Others by Barney Saltzberg
Available March 2020
When I think of this book, I instantly think of the Sesame Street song of the same name … not only do they have the name in common, they both share similar themes. This hilarious picture book (recommended for ages 2-5), celebrates what makes us different. With so much technology pushing perfection in our children's faces these days, reading books like this and promoting uniqueness goes a long way. Saltzberg's illustrations and story are delightful, and you'll find yourself readily reading it to your child over and over again.
Diggersaurs Explore by Michael Whaite
Available March 2020
As described by publisher Random House Children's Books, "Construction trucks and dinosaurs combine in this sequel to Diggersaurs! There are surprises in store in this rhyming, treasure-hunt adventure, where the emphasis is on demolition and exploration … keen-eyed readers can go back and search for jewels and treasure on every spread for added fun. Truck and dinosaur lovers will devour this all new adventure." Recommended for ages 2-5.
Escape Goat by Ann Patchett
Available March 2020
International bestselling author Ann Patchett (with the help of illustrator Robin Preiss Glasser) has done it again with this hilarious play-on-words picture book. Escape Goat – about, you guessed it, a scapegoat who escapes blame – is full of illustrations that are whimsical and beautiful, creating such a sense of wonder and fun, all while teaching young readers about telling the truth. (And the puns throughout are sure to keep their parents entertained!)
Blue Daisy by Helen Frost
Available March 2020
An easy-to-read chapter book (illustrated by Rob Shepperson) that makes reading fun for children, Blue Daisy is a sweet and poignant story about a stray dog, and the friends who band together to help her. But when they try to help, things get a bit mixed up. How do you apologize to a dog, and how do you make amends when you do something wrong? Blue Daisy tackles this topic, and also addresses standing up to bullies and being a real friend. This book is great for beginning readers, as its illustrations aid with comprehension.
YOUNG ADULT
The Conference Of The Birds by Ransom Riggs
Book five of five in the #1 New York Times bestselling series Miss Peregrine's Peculiar Children, The Conference Of The Bird continues Jacob Portman's story – now with enemies behind him and the unknown ahead – as he takes a brave leap forward.
The Night Country: A Hazel Wood Novel by Melissa Albert
The highly anticipated sequel to Melissa Albert's New York Times bestselling debut The Hazel Wood, this literary dream come true takes its readers on an exploration of what happens to the fairy tale creatures trying to make lives in New York City and the consequences of opening strange doors. Picking up where The Hazel Wood left off, Alice believes she has recovered from her adventures, but the others haven't and are desperate to rattle doorknobs and push open windows. A trail of bodies from ritualistic murders will lead her back to her origins, where the boy she parted with grows into the confident wanderer who is also searching for her. Melissa Albert has delightfully spun another fairytale where doors are smashed open and ghosts reside within ghosts.
One Of Us Is Next by Karen McManus
The highly anticipated sequel to the New York Times bestselling thriller One Of Us Is Lying, One Of Us Is Next will have you gasping out loud. With a new mystery to solve at Bayview High, and a whole new set of rules, you won't be able to put this one down. "Full of exciting and unexpected twists and racing toward a shocking conclusion, McManus's tale will not disappoint fans, and those unfamiliar with her previous work will inhale this complicated story of friendship and revenge," reviews Publishers Weekly.
Anna K by Jenny Lee
Available March 2020
Some people run marathons – I read Leo Tolstoy's Anna Karenina. So you can imagine my excitement about the retelling of this epic novel, set in Manhattan in present day. As it gives the reader a sense of how hard teens have it today, I highly recommend Anna K to any parent of a teen as a common ground way to understand and chat with him/her, rather than asking the same old "How was school?" question.
ADULT
American Dirt by Jeanine Cummins
This spellbinding fictional work details the narrow escape of a mother and her son from the horrific massacre of their family in Acapulco by a drug cartel, and their subsequent run towards the U.S. border. As described on the author's website (jeaninecummins.com), "Already being hailed as a Grapes of Wrath for our times and a new American classic, American Dirt is a rare exploration into the inner hearts of people willing to sacrifice everything for a glimmer of hope. American Dirt will leave readers utterly changed when they finish reading it. A page-turner filled with poignancy, drama, and humanity on every page, it is a literary achievement. It is one of the most important books for our times."
Come Tumbling Down by Seanan McGuire
McGuire's Wayward Children novellas series has been one of the best fantasy series for the past few years … and Come Tumbling Down cements that fact. Returning to the characters of Jack and Jill and masterfully tying together threads from previous volumes, his latest work – full of characters that we've grown to love and loathe, sharp writing, endlessly inventive world-building, and deep emotional resonance – finds McGuire in peak form. I loved every minute of my time spent with this book, and I hope we haven't seen the end of McGuire's wonderfully crafted world.
The Other Mrs. by Mary Kubica
Available February 2020
Mary Kubica continues to provide readers with page-turning thrillers, and just as with her other works, you will not be able to put this one down. The Other Mrs. is full of twists and turns that will keep you guessing right up until the very end. An old house off the coast of Maine in the winter, a murder, and some mental illness make for a great wintery afternoon cuddled up on the couch.
Saint X by Alexis Shaitkin
Available February 2020
When her much-older sister goes missing from a luxury Caribbean resort and is later found dead under mysterious circumstances, Claire and her family are changed forever. Named as one of Vogue's best books to read this winter, Saint X starts as a page-turning thriller that morphs into a sly, but substantive, narrative on privilege.
A Good Neighborhood by Therese Anne Fowler
Available February 2020
Living in Wake Forest not too long ago with her teenage sons, New York Times bestselling author Therese Anne Fowler listened to her son tell a story about himself and a terrible event happening on social media … and A Good Neighborhood was born. Described on her website (thereseannefowler.com), A Good Neighborhood is a "provocative contemporary novel that examines the American dream through the lens of two families living side by side in an idyllic neighborhood, and the one summer that changes their lives irrevocably." These times are unprecedented, and this soul-searching book is written for these times.
Suzanne Lucey
Suzanne, along with her husband, Dave, owns Page 158 Books, located at 415 S. Brooks St. in Downtown Wake Forest.