Good Reads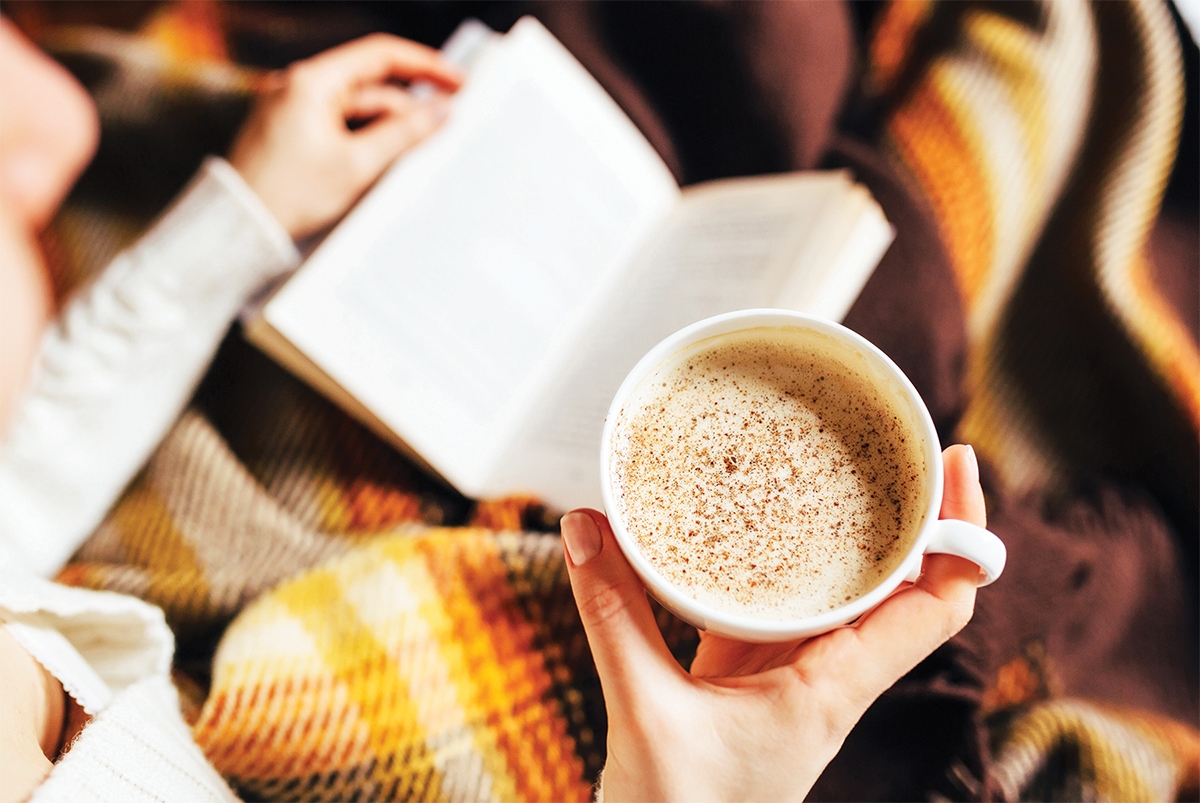 Fall is here, and the chilly weather it brought with it provides the perfect opportunity for cuddling up under a snuggly blanket or in front of a cozy fire, with a cup of hot cocoa or spiced cider (or maybe even a good glass of wine) in one hand, and an amazing book in the other. There are many great reads on the horizon to include on your autumnal must-read list (these also make the perfect holiday gift if you're looking for ideas!). Whether for the littlest reader in your life, your favorite teen bookworm, or you simply want to spoil yourself, you won't want to miss out on these great titles that are perfect for a lazy Sunday fall afternoon or a crisp, cool, autumn evening.
CHILDREN'S PICTURE BOOKS
Harry Potter and the Goblet of Fire: The Illustrated Version by J.K. Rowling and illustrated by Jim Kay
(Available October 8)
Ok, so not technically picture books, but littles (and no-so-littles) will surely appreciate the gorgeous artwork that accompanies the original Harry Potter stories. And now the fourth illustrated book in the beloved series – that took two years to make – can finally be added to their libraries. This beautiful masterpiece that is illustrated in stunning full color by award-winning artist Jim Kay will delight first-time readers as well as long-time fans. Kay's illustrations and the tiny details he incorporates into each piece create a magical experience for the reader and are sure to inspire a new generation of Harry Potter fans – and this one is no exception.
Good Night Little Blue Truck by Alice Shertle
(Available October 15)
Blue from the adored Little Blue Truck series is back and sleepy! As summarized by publisher Houghton Mifflin Harcourt, "A storm is brewing and Little Blue Truck and his good friend Toad are hurrying home for bed. But who can sleep with all that racket? It's not long before other friends show up seeking safety from the storm. Thunder and lightning sure can be scary, but it's easy to be brave together. When the clouds roll on and the sky is clear, it's all aboard for a bedtime ride!" Good Night Little Blue Truck is a sweet reminder that weathering a storm is easier with the kindness of friends.
Sulwe by Lupita Nyong'o
(Available October 15)
This must-have gorgeous picture book by Academy Award-winning actress Lupita Nyong'o brings a sense of who we are in this world and why we are all different and beautiful. As described by publisher Simon and Schuster, "Sulwe has skin the color of midnight. She is darker than everyone in her family. She is darker than any-one in her school. Sulwe just wants to be beautiful and bright, just like her mother and sister. Then a magical journey in the night sky opens her eyes and changes everything. In this stunning debut picture book, Nyong'o creates a whimsical and heartwarming story to inspire children to see their own beauty."
YOUNG ADULTS
What the Dog Knows - Young Readers Edition by Cat Warren
(Available October 8)
NC State professor Cat Warren has revised her New York Times bestseller for young readers who are entranced by everything dog. If you've ever wanted to get into your pup's head, then this book is for you! According to her website www.catwarren.com, this fun and uplifting adaptation of What the Dog Knows "still contains the science and history of scent detection dogs, but instead focuses on Solo, the German shepherd puppy who grew up to search for the missing and the dead. What the Dog Knows shows how love and loyalty can bring out the best in a dog – and his human."
Allies by Alan Gratz
(Available October 15)
A perpetual winner – even with those who don't like to read – bestselling author Alan Gratz brings amazing historical fiction about how brutally life-altering war and its ripple effects can be on a level that is appropriate for kids. Written from multiple points of view (i.e. American, French, British, Canadian, etc.), the action-packed Allies intensely covers one single day in history – D-Day.
Call Down the Hawk by Maggie Steifvater
(Available November 5)
As soon as you start reading it, you will be swept away by Call Down the Hawk, the much-anticipated first novel in The Dreamer Trilogy by #1 New York Times bestselling author Maggie Steifvater. This follow-up to her incredibly popular The Raven Cycle series is widely described as "a mesmerizing story of dreams and desires, death and destiny."
Adult
Solid State: The Story of "Abbey Road" and the End of the Beatles by Kenneth Womack
(Available October 15)
This non-fiction work is a must-read and the perfect stocking stuffer for any Beatles fan. Womack, an acclaimed Beatles scholar, shares all the inside scoop you could possibly want about both the personalities and the technology involved in the last studio recordings and the "end" of the Beatles. This fascinating and elucidating testament to the group's creativity and their producer's originality takes you on such a journey that you'll find you can't put it down.
The Wicked Redhead by Beatriz Williams
(Available December 10)
Set in New York City during the Jazz Age, The Wicked Redhead is about – you guessed it – a red-headed woman who is going through a divorce in 1998 and discovers a picture of a woman from 75 years ago who looks eerily like her. Fast-paced with thrilling plot twists, this novel by New York Times bestselling author Williams is a fun escapist novel you won't want to miss.
The Moonshiner's Daughter by Donna Everhart
(Available December 31)
Set in North Carolina in 1960, The Moonshiner's Daughter is full of grit and authenticity. For generations, moonshine has been running through the blood of Jessie Sasser's family – and she wants to escape it. She wants to know what happened to her mother on the day she died, and why her father refuses to talk about. As she plots to ruin the stills, secrets unfold and her loyalty makes it hard for her to escape the demons which also run through her.
Big Lies in A Small Town by Diane Chamberlain
(Available January 14, 2020, with an appearance by Chamberlain at Page 158 Books on January 15)
While this book isn't available for awhile, I wanted to go ahead and get it on your reading radar now. Morgan Christopher takes the fall for a crime she did not commit and is serving a three-year stint in a North Carolina prison. Desperate to be released, she agrees to restore a mural in a small sleepy southern town that is shrouded in secrets. What she finds under the layers of grime is a painting that tells the story of madness, violence, and conspiracy – and perhaps even clues to the 1940s disappearance of the original mural painter. Chamberlain writes with such a keen eye for detail and this book will take you on a literary ride full of twists and turns.
Suzanne Lucey
Suzanne, along with her husband, Dave, owns Page 158 Books.