Good Reads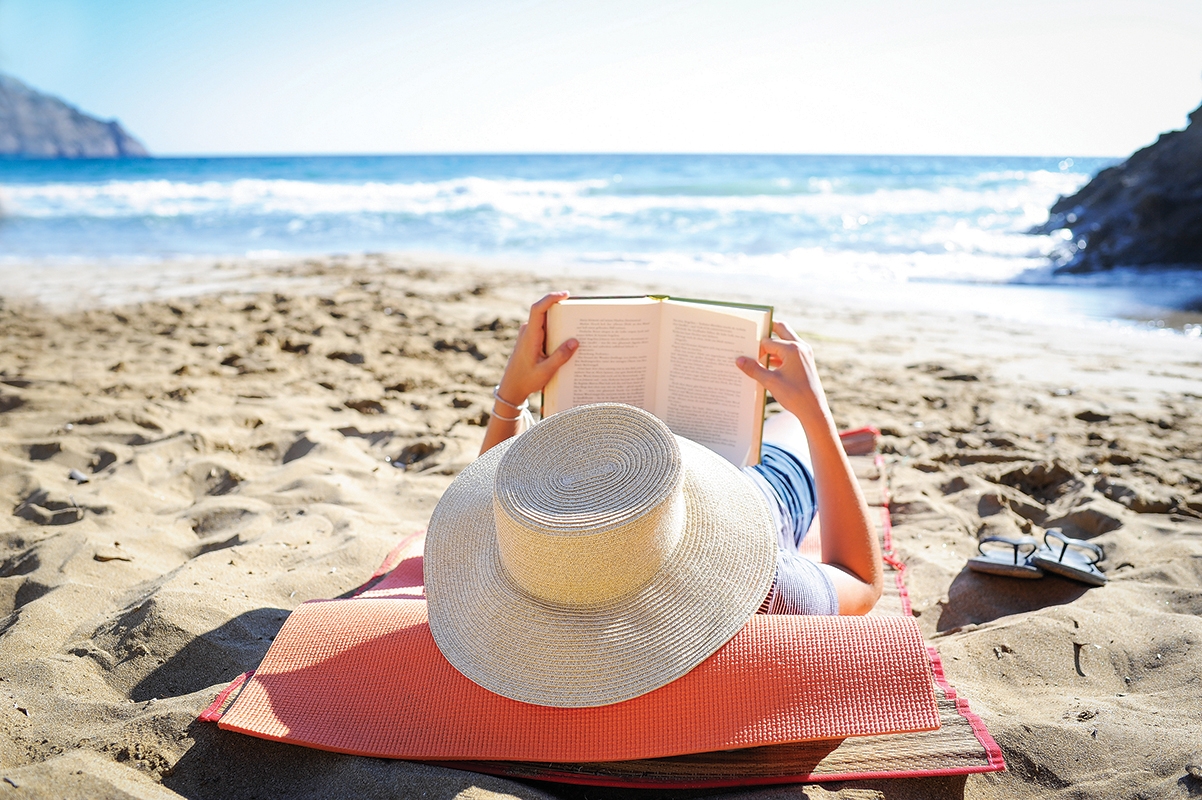 There are so many things to look forward to and enjoy during the lazy days of summer – afternoons lounging by the pool, Saturday mornings relaxing on the back porch, that long-anticipated week at the beach. But the summer season brings no greater opportunity to chill out than setting up shop in the sun and diving into a good book. So if you're in search of the perfect poolside page-turner or the best new beachfront book, no matter where you plan to enjoy your relaxing summer escape, here are some sizzling summer must-reads that you won't want to leave home without. (Please note some of these will be released later this summer.)
ADULTS
The Nickel Boys by Colson Whitehead
(Available July 16)
Based on the real-life story of an 111-year-old reform school in Florida, The Nickel Boys is the gripping follow-up to the Pulitzer Prize and National Book Award-winning #1 New York Times bestseller The Underground Railroad. This hellish place warped the lives of so many of the thousands of children who passed through its doors. Rich in detail without giving excruciating particulars, Whitehead's writing creates the perfect sentence without trying too hard … he is truly a master.
Never Have I Ever by Joshilyn Jackson
(Available July 30)
Full of laughs, mystery, and intrigue, Jackson's newest thriller will captivate you the moment you open it up. The mix of characters in this "dark and deliciously addictive tale of domestic suspense" (per publisher Harper Collins) will leave your head spinning more than any summer cocktail. As described by New York Times bestselling author, Clare Mackintosh, Never Have I Ever is a "smart, original thriller with real, compelling characters and a chilling reveal. I couldn't turn the pages fast enough."
The Testaments (Handmaid's Tale #2) by Margaret Atwood
(Available September 10)
Told 15 years after The Handmaid's Tale ends, this brilliant sequel will be available at the end of the summer … and I cannot wait. There aren't many previews of this highly-anticipated follow-up, but after the success of the series, I know this will be a huge hit. Atwood has shared this, though – "Dear Readers: Everything you've ever asked me about Gilead and its inner workings is the inspiration for this book. Well, almost everything! The other inspiration is the world we've been living in." Stay tuned …
Crossover for Adults and Young Adults
The Fountains of Silence by Rupta Sepetys
After WWll, Spain was not out of danger … a fascist dictator was in charge and making his demands known. While rich oil barons from Texas were wined and dined, Spain had a secret about many of their poor children. This book has it all – mystery, history, and romance … a great read that can be shared by young and old alike.
YOUNG ADULTS
We Are Lost and Found by Helene Dunbar
(Available September 3)
If you are a Perks of Being a Wallflower fan, you are sure to love this novel. As described at www.helenedunbar.com, this is "a poignant, heartbreaking, and uplifting story … about three friends coming-of-age in New York City in 1983 who are struggling to forge their own paths amid the pressures of relationships, sexuality, school, family, and the looming threat of a disease that everyone is talking about, but no one understands."
The World Ends in April by Stacy McAnulty
(Available September 3)
North Carolina author Stacy McAnulty returns with another book with a math and science theme. In this one, Eleanor reads of an asteroid possibly hitting the earth in April. She bands together with friends to prevent this and in doing so, discovers what friendship truly means. As her circle of friends grows, Eleanor learns that friendship comes in all forms – and that despite our best intentions, we can't always predict the future. This emotion-filled middle grade novel is perfect for prompting conversations about friendship, science, and discovering the truth.
The Star Shepard by Dan Haring and MarcyKate Connolly
(Available September 10)
This sweet, adventurous story about a boy, his trusted dog, and his best friend is perfect for any young reader who has found himself or herself looking up at a night sky and wondering how the stars came to be. The plot of this beautifully-illustrated middle grade book is briskly paced, the characters are well developed – particularly Kyro, a star shepherd like his father – and the world building is so intriguing that if this becomes a series, it would be very deserved … and who doesn't like a story about a boy and his dog?
CHILDREN
Dog Man: For Whom the Ball Rolls By Dav Pilkey
(Available August 13)
The hilarious series continues! According to www.scholastic.com, this time "The Supa Buddies have been working hard to help Dog Man overcome his bad habits. But when his obsessions turn to fears, Dog Man finds himself the target of an all-new supervillain! Meanwhile, Petey the Cat has been released from jail and starts a new life with Li'l Petey. But when Petey's own father arrives, Petey must face his past to understand the difference between being good and doing good." If this book makes a kid run to the bookstore, upping their comprehension, and makes them laugh, then we have a winner.
If I Built a School by Chris Van Dusen
(Available August 13)
This is the book I wish I could place in every nervous child's hands. If Jack built a school, there would be trampoline basketball courts, a robo chef that feeds you lunch, pop-up textbooks, and hover desks. Why even mention being nervous or scared? Jack, the inventive boy who described his ideal car and house in previous works, is dreaming even bigger this time … what would you do if you could build a school?
I Love My Glam-Ma by Samantha Berger
What Glam-Ma doesn't know how to celebrate everything? When she's around, every day is a holiday! This adorable book – by the award-winning author of Crankenstein, What If, Snoozefest, and more than 80 other books for young readers – is a joyful tribute to grandmothers who are young at heart, adventurous, and find a bit of glamour in everything they do, and celebrates all that grandmas are. They are all different, but are all loved for who they are.
Suzanne Lucey
Suzanne, along with her husband, Dave, owns Page 158 Books.