Good Reads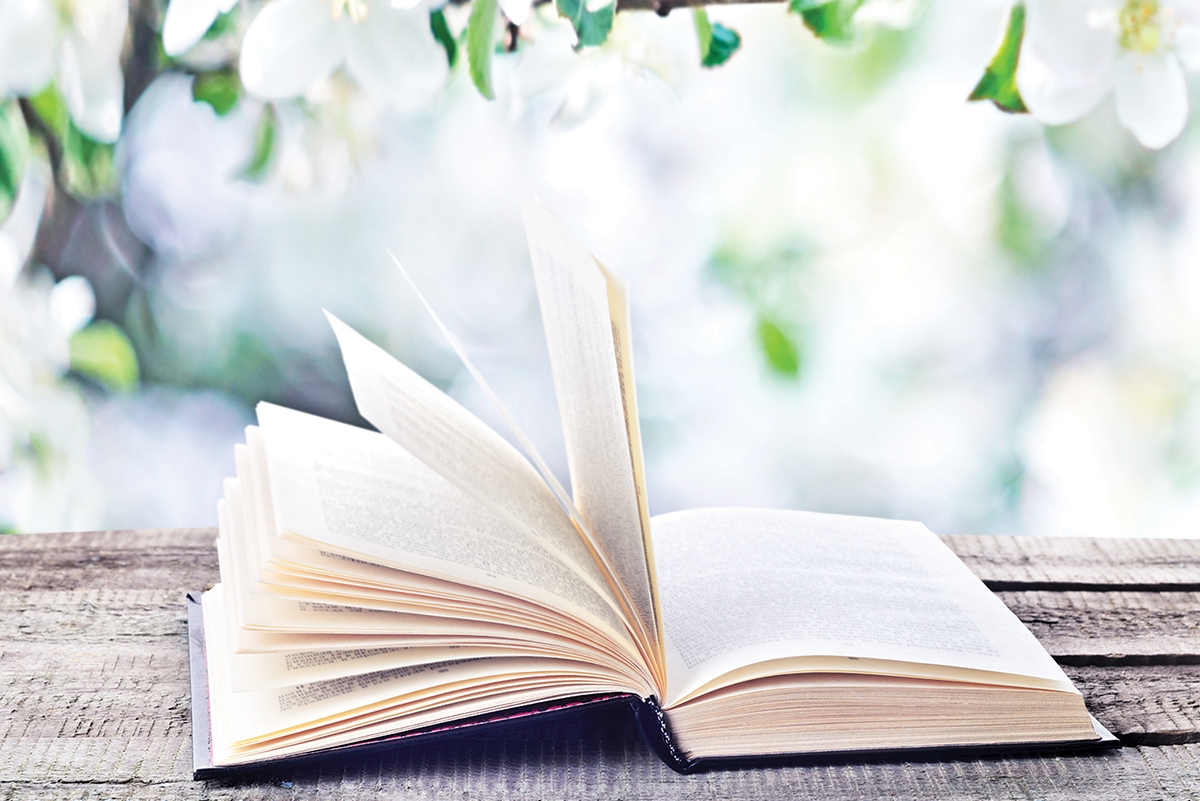 Spring is here and brings with it sunny days and warm temperatures, so you can finally emerge from winter's hibernation. Spring also brings with it can't-miss books for you enjoy on your back porch or in the backyard hammock on a lazy Saturday afternoon. But with so many books stocking the bookshelves today, it can be difficult to pick out the right ones for you and your family – so I'm here to offer up a few suggestions to help you spring into a good book this season (or if you are already thinking of which books to pack for your up-coming summer beach trip, I've got you covered there too).
Please note that some of these books will be available later this spring.
ADULT NON-FICTION
The Pioneers By David McCullough
According to publisher Simon and Schuster, Pulitzer Prize-winning historian David McCullough "rediscovers an important and dramatic chapter in the American story – the settling of the Northwest Territory by dauntless pioneers who overcame incredible hardships to build a community based on ideals that would come to define our country. The Pioneers is a uniquely American story of people whose ambition and courage led them to remarkable accomplishments. This is a revelatory and quintessentially American story, written with David McCullough's signature narrative energy."
Save Me the Plums by Ruth Reichl
Ruth Reichl exploded onto the food scene and struggled with her newfound fame while raising a teenage son. Within the pages of Save Me The Plums, she shares an honest depiction of a woman coming to terms with herself and what the world expects from her. Generous with her stories and recipes, this is a great Mother's Day gift to treat the favorite ladies in your life (and yourself).
ADULT FICTION
The Guest Book By Sarah Blake
If you're looking for the perfect read to enjoy on vacation this summer, or simply need to escape from your couch this spring, The Guest Book is your answer. Spanning three generations, you will be enthralled by what is behind closed doors. The rich and powerful may seem like they have it all ... but we all have skeletons.
Sunset Beach by Mary Kay Andrews
Who doesn't enjoy a novel by queen-of-the-beach-read Mary Kay Andrews? The New York Times bestselling author of 24 novels delivers once again with this new blockbuster that is full of mystery, a bit of family drama, and a little romance. Sunset Beach is a captivating journey packed with Andrews' signature wit, heart, and charm.
YOUNG ADULT
Kingsbane by Claire Legrand
Furyborn was incredible ... but I'm here to say that Kingsbane is even better! The sequel offers even more magic, cliffhangers, and romance. There is so much packed into this book that I want to sit with Legrand and understand how she can possibly make all this come together so eloquently. This wild ride is so good that I'm already excited for the final installment of the Empirium trilogy.
The Haunted by Danielle Vega
Described as "the young adult answer to Stephen King," author Vega doesn't disappoint with her newest work that is destined to become a horror classic. Boasting just as many thrills and scary moments as her previous novels, this one comes with a ghost-story theme. According to publisher Penguin Random House, The Haunted is a "paranormal novel about dark family secrets, deep-seated vengeance, and the horrifying truth that evil often lurks in the unlikeliest of places." (Be warned, there is a good chance this book will keep its reader up at night …)
JUVENILE FICTION
Shouting at the Rain by Lynda Mullaly Hunt
From the author of the New York Times bestseller Fish in a Tree comes a compelling and hopeful story about perspective and learning to love the family you have while navigating growing up. This very relatable book also deals with the ending of friendships you may outgrow.
Ending #2: The First by Katherine Applegate
Katherine Applegate once again delivers an action-packed middle grade fantasy with a unique setting, fascinating characters, and gripping adventure that is perfect for fans of Rick Riordan, Brian Jacques, and Tui T. Sutherland.
CHILDREN'S PICTURE BOOKS
Nugget and Fang Go To School by Tammi Sauer
When Fang the shark is invited by his friends to attend Mini Minnows Elementary, he thinks it's a great idea. But then his first day of school arrives … and suddenly, he's not so sure. This reassuring first day of school and friendship story is full of heart and humor, showing that everyone feels like a fish out of water sometimes, and it's important to be a good friend.
Camp Tiger by Susan Choi Penguin
Stunning pictures illustrate this book about a talking tiger who approaches a family during their annual end-of-summer camping trip and is befriended by their youngest child, the main character who voices his fears about entering first grade while being frustrated that he is being forced to be more independent than he feels ready to be. This is a tender story about growing up – reluctantly – and the magic of nature, imagination, and empowerment.
High Five by Adam Rubin and Daniel Salmieri
The authors of Dragons Love Tacos, which gave us years of laughs, have now blessed us with a "rollicking, rhyme-tastic, interactive high five competition – starring YOU!," according to publisher Penguin Random House. They continue, "Discover the lost art of the high five and improve your slapping skills just in time for the annual high five contest! From hand-limbering stretches to lessons on five-ing with finesse, readers are guided through a series of interactive challenges, each goofier than the next. Acclaimed creative duo Adam Rubin and Daniel Salmieri have dreamed up another one-of-a-kind, laugh-out-loud book that kids will beg to read again and again." I'm so excited to see this pair team up again with their humorous read that is perfect for those who have a hard time sitting.
Suzanne Lucey
Suzanne, along with her husband, Dave, owns Page 158 Books.