Good Reads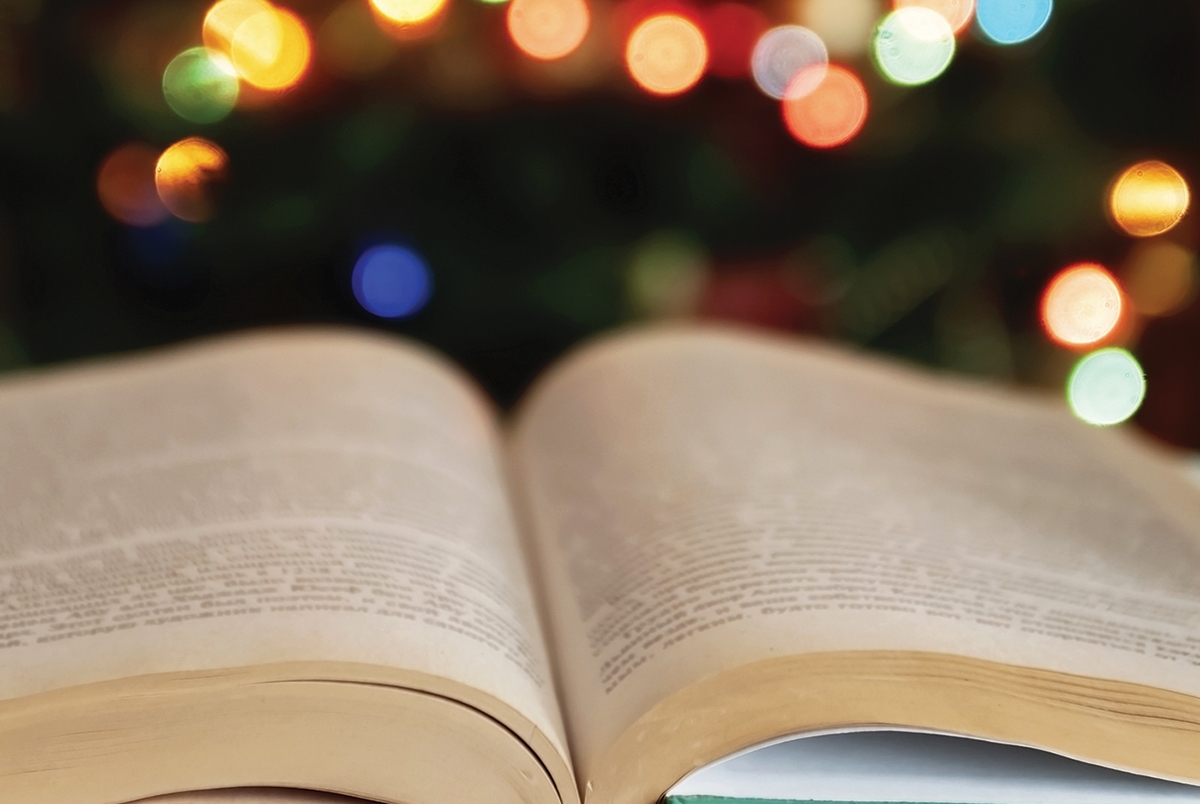 The holiday season is a time to shower those we love with thoughtful and meaningful gifts … but sometimes shopping for the perfect present for that special someone can be super stressful. Instead of worrying about whether your spouse will appreciate his or her new sweater, or if the kids will enjoy that new game or gadget for more than a day, why not share the gift of the written word this holiday season?
That's right … I'm talking about wrapping up that bestseller in bright shiny holiday paper or stuffing those stockings with entertaining stories full of joy and imagination. So if you've got a book-lover on your holiday shopping list, I'm here to help make finding that perfect gift for him or her just a little bit easier this year. (Please note, though, that several of these titles may not be available until just prior to or right after Christmas Day.)
FOR CHILDREN
Construction Site On Christmas Night by Sherri Duskey Rinker
Ages 5-6
From the author of the New York Times #1 bestsellers Goodnight, Goodnight, Construction Site and Mighty, Mighty, Construction Site comes what is sure to become a Christmas classic. The trucks are gearing up for Christmas by building a special gift. But there's a surprise waiting for each of them, too. Presents await for Excavator, Bulldozer, Crane, Dump Truck, and Cement Mixer as each finishes their part of this big, important job and rolls off to a sweet and sleepy goodnight. Playful rhyming text and vibrant illustrations make this the perfect gift for the little construction fan in your life.
Fiona The Hippo by Richard Cowdrey
Ages 4-8
This endearing book tells the true tale of Cincinnati Zoo Internet phenomenon Fiona the hippo, who captured the hearts of young and old around the world. Born prematurely at 29 pounds, Fiona's spunk, determination, and personality shine through each page of this illustrated book by New York Times bestselling artist Richard Cowdrey. Fiona The Hippo is the perfect inspiring story to share and enjoy with your little ones this holiday season.
Dogman: Brawl Of The Wild by Dav Pilkey
Ages 6-9
(Currently available for preorder, available December 24)
This series by the creator of Captain Underpants will surely have your reader laughing out loud at Dogman's hilarious antics. In this latest book, the hound is sent to the pound for a crime he didn't commit – and while his pals try to prove his innocence, he struggles to figure out his place among dogs and people. Since he's a part of both worlds, will he every fully fit in with one?
FOR YOUNG ADULTS
Evermore by Sara Holland
(Currently available for preorder, available December 31)
The duology Evermore is sure to be a hit among young adults. The high-stakes, star-crossed follow-up to the New York Times bestselling Everless, Evermore offers an exciting new voice in literature for this generation. People pay for everything with their time (days, months, years) which is extracted from their blood and transformed into coins, and the royalty lives for centuries, while the common folk are taxed and punished with their life blood. This is the page-turner that Sara Holland's fans have been waiting for.
A Short History Of The Girl Next Door by Jared Reck
This fiercely funny – and at the same time, heart-wrenching – story of love, longing, and what happens when life as you know it changes in an instant will have you both laughing and crying … sometimes on the same page. As award-winning author Jeff Zentner states, "In the blink of an eye, A Short History of the Girl Next Door goes from hilarious to haunting to harrowing to heartbreaking to hopeful and back. You'll never be sure exactly what kind of tears you're crying. The riotously funny and achingly authentic voice of this gorgeous coming-of-age story will break your heart, but have no fear: it will piece it back together with the glue of love, hope, and humor, and it will be stronger than before."
A Map Of Days (The Fourth Novel of Miss Peregrine's Peculiar Children) by Ransom Riggs
Finally, a new book in this bestselling series. The series returns with a thrilling new story set in America, and the creepy, vintage photos are back – but this time, with a striking addition … full color images. New clues, new wonders, and new dangers await Miss Peregrine's peculiar children in this brilliant new chapter.
FOR ADULTS
A Spark Of Light by Jodi Picoult
The #1 New York Times bestselling author of Small Great Things returns with a powerful novel about ordinary lives that intersect during a heart-stopping crisis. This book covers the timely subject of a woman's right to choose – while you may think you know your opinion on this complicated issue, Picoult truly makes you understand all points of view with this gripping and nuanced novel. A Spark of Light will inspire debate and conversation … and hopefully understanding.
The Clockmaker's Daughter by Kate Morton
A beautifully-written, spellbinding tale set in England and told over 150 years by multiple voices, The Clockmaker's Daughter is the latest novel from the bestselling author of The Lake House. With gripping plot twists of murder and mystery and love and loss, this literary gem will surely take your breath away.
Every Breath by Nicholas Sparks
A chance encounter at our state's own Sunset Beach kicks off this romance novel by one of the world's most beloved storytellers – one that is sure to beckon you back to the beach this fall. Full of hope and regret, Every Breath transcends decades and continents and will have Sparks' fan asking themselves how long a dream can last.
Pie: A Savor The South Cookbook by Sara Foster
Who doesn't love pie? Every single recipe from Sara Foster's cookbooks that I have made have exceeded my expectations, and her latest work has me ready to get cooking once again. Just in time for the holidays, Sara – who takes the phrase "easy as pie" seriously – provides 57 mouth-watering recipes, clear instructions, and how-to tips for becoming a pie-baking hero.
Suzanne Lucey
Suzanne, along with her husband, Dave, owns Page 158 Books.