Good Reads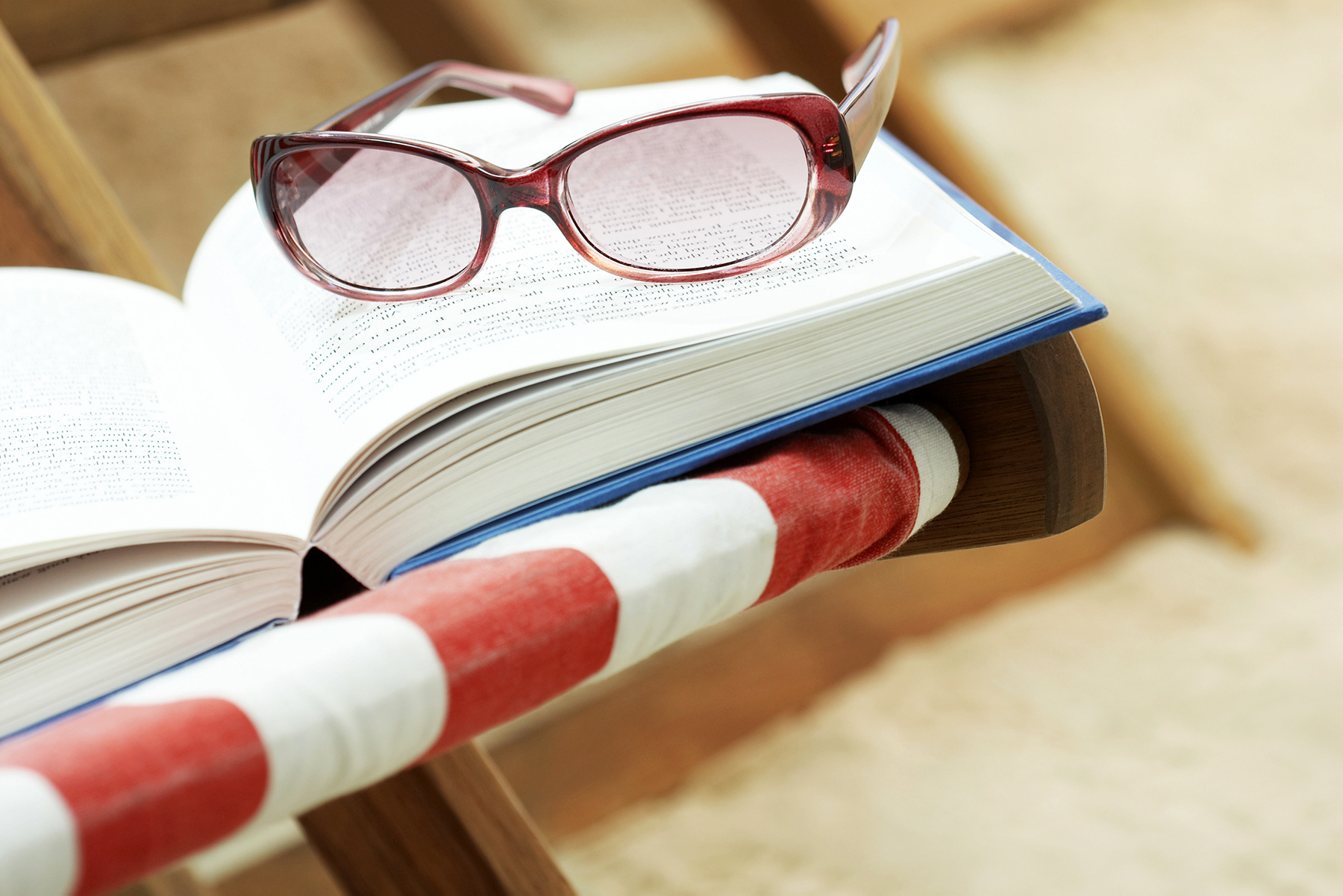 The sun is shining, the weather is warming, and you're stocked up on sunscreen. The only thing left to kick off summer is filling up your library with the latest and greatest summer reads. Whether your summer plans include an escape to our state's beautiful beaches or lakes, lounging by the pool, or simply relaxing on your back porch, there's a good chance that these plans include enjoying a good book. From fiction fun and fantasy to trips back in time and quirky cuisine, I've got you covered with the perfect reads arriving this season.
CHILDREN
A Book For Bear by Ellen L. Ramsey
A Book For Bear is a joyful celebration of reading and friendship between a book-loving bear and a book-loving girl. As described by publisher Flamingo Books, "With charming and timeless words from debut author Ellen L. Ramsey and brought to life by MacKenzie Haley, illustrator of Dolly Parton's Billy the Kid Makes It Big, this is an endearing story of a determined young bear and his journey to find the perfect book."
InvestiGators: All Tide Up by John Patrick Green
If your kids enjoy reading Dog Man, then the Investigators graphic novel series is a fun alternative. All Tide Up, the seventh volume in the series that always has young readers thinking while they investigate, welcomes back sewer surfing super-sleuths Mango and Brash, as they embark on a high seas adventure to unchartered waters.
Bruce and the Legend of Soggy Hollow by Ryan T. Higgins
For all you fans of the beloved Mother Bruce series … you'll be happy to know that Bruce is back! This time he's returned for a grumpy, hilarious Halloween picture book that is sure to keep the young readers in your life in stitches. Bruce's friends don't know why he doesn't want to celebrate Halloween, but they convince him to give out candy and have fun in only the way that grumpy bears can have.
YOUNG ADULT
The Brothers Hawthorne by Jennifer Lynn Barnes
Returning to the world of the Inheritance Games trilogy, The Brothers Hawthorne focuses on fan favorites Grayson and Jameson Hawthorne as they are in pursuit of a dangerous winner-take-all game. Your young adult reader won't be able to put it down.
Wild is the Witch by Rachel Griffin
Are coincidences just coincidences, or is magic at play? Wild is the Witch is an emotionally raw story about animals, love, and family – all sprinkled with great world building and magic. You'll be hooked from the first page.
ADULT
Tom Lake: A Novel by Ann Patchett
I always read anything by Ann Patchett – and her newest book, a simple read that is full of feeling, doesn't disappoint! When three 20-somethings move back to their parents' farm in 2020, they bond over picking cherries and reminiscing about the men their mother dated before their father. After all, their mother is a former famous actress who shared a stage and a romance with the most famous Hollywood actor before he hit it big! According to publisher Harper Collins Publishers, "Tom Lake is a meditation on youthful love, married love, and the lives parents have led before their children were born. Both hopeful and elegiac, it explores what it means to be happy even when the world is falling apart. As in all of her novels, Ann Patchett combines compelling narrative artistry with piercing insights into family dynamics. The result is a rich and luminous story, told with profound intelligence and emotional subtlety …"
Crook Manifesto by Colton Whitehead
This summer, take a trip back to 1971 in New York, when times were turbulent. Join Ray Carney as he turns to a life on the straight and narrow after one spent on the black market with stolen furniture. He won't make that mistake again, he declares. However, when his precious daughter wants tickets to the Jackson 5 concert, what's a doting dad to do? Per publisher Doubleday, "Crook Manifesto is a darkly funny tale of a city under siege, but also a sneakily searching portrait of the meaning of family. Colson Whitehead's kaleidoscopic portrait of Harlem is sure to stand as one of the all-time great evocations of a place and a time."
The Summer of Songbirds by Kristy Woodson Harvey
If you ever went to summer camp as a child, you are sure to have fond memories from that special time. When four women discover the camp they attended is being sold, they join forces to save it. These friends with over three decades of friendship under their belts have helped one another get through all of life's curveballs. Can they overcome this one additional hurdle? The Summer of Songbirds, a wonderful beach read from an author whose, "writing coats your soul with heart (E! Online), is a lyrical and unforgettable celebration of female friendship, summertime freedom, and enduring sisterhood – and a love letter to the places and people that make us who we are" (kristywoodsonharvey.com).
Hocus Pocus: The Official Cookbook by Elena P. Craig, S. T. Bende
As described by publisher Insight Editions, "Celebrate All Hallow's Eve with over 50 dishes inspired by the spellbinding world of Hocus Pocus! Featuring terrifyingly tasty mains, appetizers, and desserts, this family-friendly cookbook includes a creepy roster of recipes that fans will love, including Ring of Salt Pretzels, Witch's Broom Donuts, and more! Featuring full-color photography, comprehensive nutritional information, and helpful tips and tricks … it is the essential guide to cooking like a Sanderson sister!" Not your average cookbook, Hocus Pocus: The Cookbook will have you feasting not just at Halloween, but all year long.
Jews in the Garden: A Holocaust Survivor, the Fate of His Family, and the Secret History of Poland in World War II by Judy Rakowsky
This fast-paced, shocking, and true investigative work of journalism shares the untold story of the Polish government in a Holocaust coverup and World War II secrets. Yes, this is another WWII book – but this time, told from a completely different point of view. Per the author's website (judyrakowsky.com), "Part memoir, part detective story, part family history, this is the account of one family's quest for answers; a timely investigation of Poland's attempts to obscure its entanglement in the Holocaust, and a poignant portrait of those who nevertheless remember …"
Suzanne Lucey
Suzanne, along with her husband, Dave, owns Page 158 Books, located at 415 S. Brooks St. in Downtown Wake Forest.