Good Reads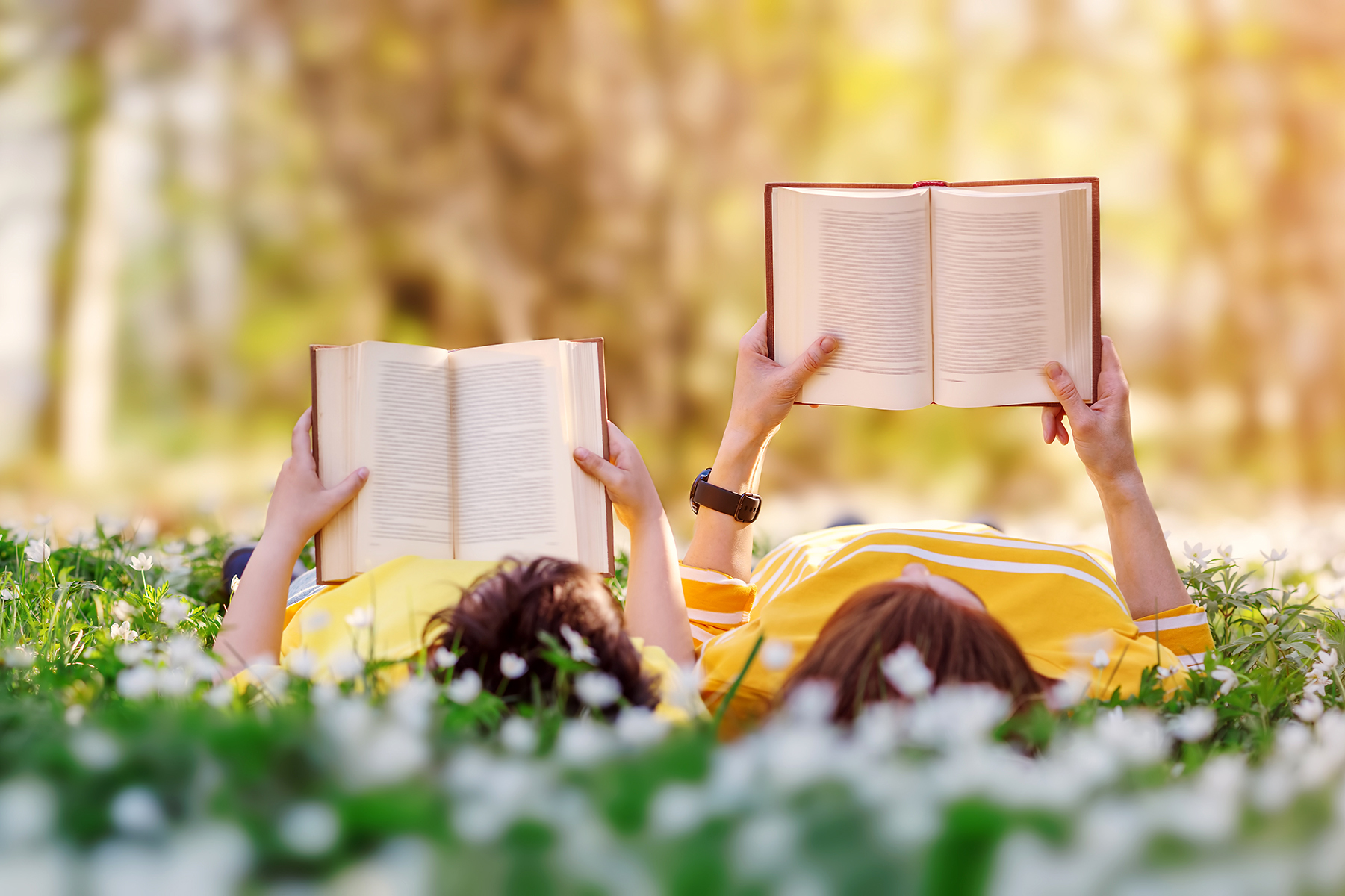 There's nothing more relaxing than lounging in the warmth with a good book. Whether you're headed to the beach for spring break or are just looking for an excuse to put off that spring cleaning, there are a number of new books hitting the shelves this season – from true crime to fiction and fantasy to thrilling suspense, here are a few good suggestions for your reading pleasure.
FOR CHILDREN
Dolly Parton's Billy the Kid Makes It Big by Dolly Parton and Erica S. Perl
This hilarious picture book by the legendary Dolly Parton shares the story of her God-dog and Instagram-famous pup Billy the Kid, who aspires to be a country music sensation. In true delightful Dolly fashion, this book that is perfect for anyone age 2-99 is about standing up to people (and dogs) who put you down, and finding the drive to achieve your dreams.
Pete the Cat and the Cool Cat Boogie by Kimberly and James Dean
Put on your dancing shoes and get ready for some literary fun! In this new book, Pete the Cat discovers he's at his grooviest when he's just being himself. Full of bright illustrations, rhyming version, and a story that will leave you laughing out loud, it also includes step-by-step dance moves so you can boogie right along with Pete!
Once Upon a Tim by Stuart Gibbs
Stuart Gibbs has quite the following, thanks to fans of his Spy School series – and Once Upon a Tim is sure to draw in even the most reluctant reader. Join Tim and his friends in this hilarious journey on which they must be brave and stick together.
FOR MIDDLE GRADES
The Probability of Everything by Sarah Everett
As described by publisher Harper Collins, The Probability of Everything is "A heart-wrenching middle grade debut about Kemi, an aspiring scientist who loves statistics and facts, as she navigates grief and loss at a moment when life as she knows it changes forever."
On the Edge of the Dark Sea of Darkness: The Wingfeather Saga Book 1 by Andrew Peterson
This popular and fun fantasy tale of three smart and courageous kids and their dog Nugget is now available in paperback! Extra features include a map of the fantastical world, interior illustrations, humorous footnotes, and a reader's guide with discussion questions and writing activities.
A Breath of Mischief by MarcyKate Connolly
Aria grew up in a castle and was raised by the wind. But the wind has grown silent so she and her best friend must solve riddles and race against time to win it back. Boasting strong themes of friendship and fun, A Breath of Mischief is, as described on the author's website (marcykate.com), "a new fantasy adventure brimming with danger and magic that will leave readers on the edge of their seats."
Silver in the Bone by Alexandra Bracken
If you loved Lore, then you won't want to miss the first book in this new, powerful series. Full of fantasy, romance, and a new take on King Arthur, Silver In The Bone is just what you need for an escape.
FOR ADULTS
Happy Place by Emily Henry
From the bestselling author of The People They Meet On Vacation comes the story of Harriet and Wyn. The perfect couple since college, they have been vacationing with their friends for over 10 years. But this year, when they break up for reasons they are not discussing, they vow to pretend they are still a couple for the sake of their friends. Can they do it?
In the Lives of Puppets by TJ Klune
As described on the author's website (tjklunebooks.com), "Inspired by Carlo Collodi's The Adventures of Pinocchio, and like Swiss Family Robinson meets Wall-E, In the Lives of Puppets is a masterful stand-alone fantasy adventure." Fantastical creatures are put together from spare parts in a dark forest and a nurse ratchet and sadistic Roomba named Rambo inherit a child with a wooden heart. You will laugh, cry, and feel all the feels as you turn each page.
The Soulmate: A Novel by Sally Hepwort
Are you a thriller fan? Then this book of marriage, betrayal, and dark secrets will be the summer hit for you. When Pippa and Gerard purchase the house of their dreams on the cliffs in Melbourne, they believe their lives are perfect. But when Gerard disappears while trying to save a woman from jumping off the cliffs, it becomes clear that nothing – and no one – is as it seems.
Life in Five Senses: How Exploring the Senses Got Me Out of My Head and Into the Worlds by Gretchen Rubin
Per publisher Random House Group's website, "For more than a decade, Gretchen Rubin had been studying happiness and human nature. Then, one day, a visit to her eye doctor made her realize that she'd been overlooking a key element of happiness: her five senses ... This epiphany lifted her from a state of foggy preoccupation into a world rediscovered by seeing, hearing, smelling, tasting, and touching … Life in Five Senses is an absorbing, layered story of discovery filled with profound insights and practical suggestions about how to heighten our senses and use our powers of perception to live fuller, richer lives – and, ultimately, how to move through the world with more vitality and love."
The Wager: A Tale of Shipwreck, Mutiny and Murder by David Grann
For all you true crime fans, this non-fiction book that reads like a novel is just for you. On January 28, 1742, a beat-up boat washed up on the coast of Brazil. Thirty emaciated men were found inside – the last survivors of His Majesty's Ship the Wager, which had left England two years prior on a secret mission during the war with Spain. It wrecked while chasing a Spanish vessel filled with treasure on a deserted island. After months of trying to put the boat back together, they set sell for over 100 days where they were treated as heroes. Six months later, another boat washes up on shore with three castaways who claimed the others were mutineers. You can't make this stuff up!
Suzanne Lucey
Suzanne, along with her husband, Dave, owns Page 158 Books, located at 415 S. Brooks St. in Downtown Wake Forest.