Good Reads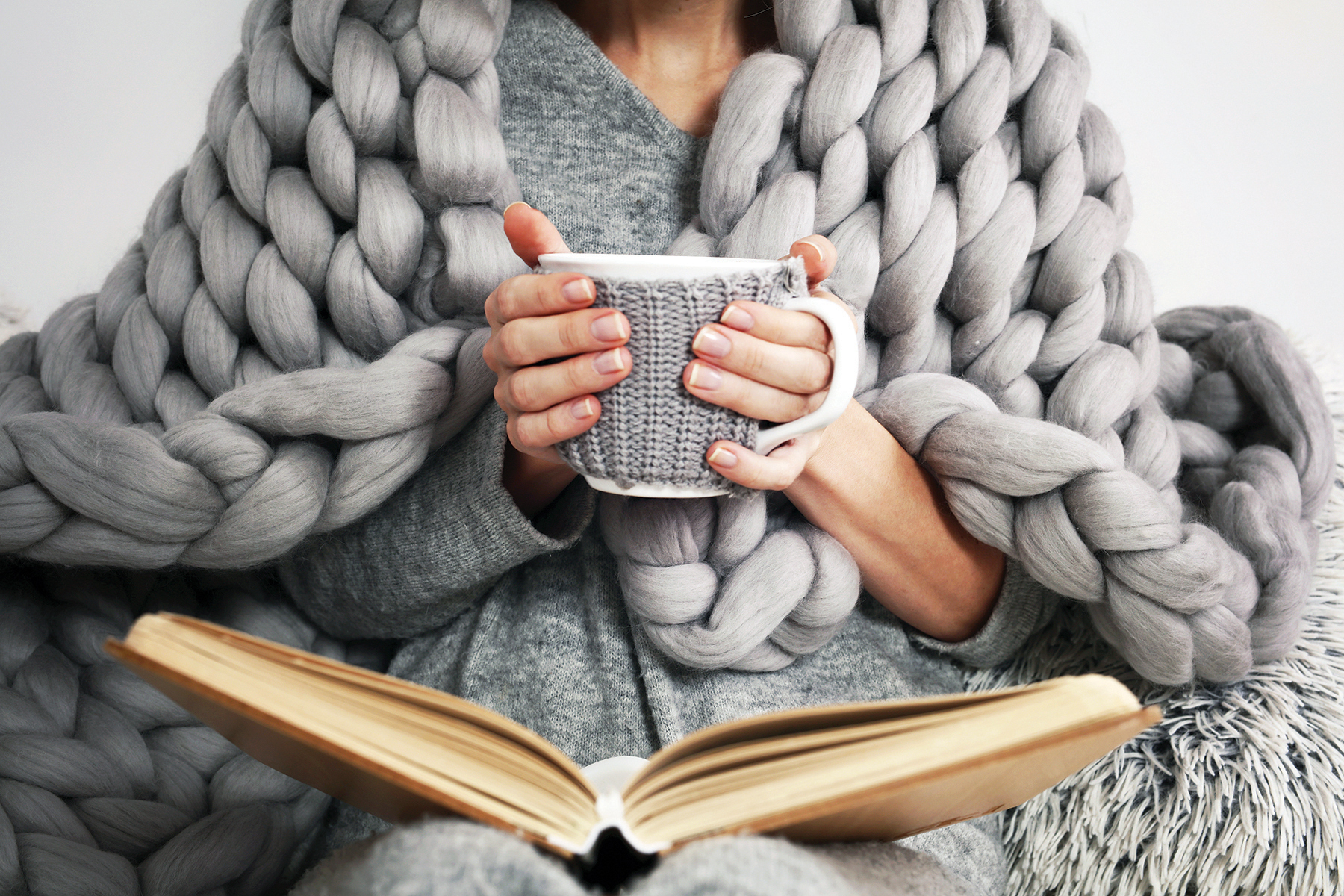 All you warm weather lovers out there may find yourselves daydreaming of sunny days in some tropical locale – while in reality you are tightly snuggled up under the warmth of your favorite chunky blanket. If you're looking to escape the winter blues, grab a book and transport yourself to another world – while you may not be able to escape to the tropics, these titles will help distract you all winter long, until Ol' Man Winter finally bids his annual adieu.
FOR CHILDREN
Oona in the Arctic by Kelly DiPucchio
Mischief-maker Oona the mermaid and her best friend Otto the otter live in a dreamy ocean world filled with adventure and laughter in this grand tale written by bestselling author Kelly DiPucchio and beautifully illustrated by Coretta Scott King Illustrator Award winner Raissa Figueroa. Oona's passion for finding, collecting, and making beautiful things leads to some serious trouble as they try to help a baby beluga whale who has lost her way reunite with her family and friends – but also some great problem-solving. As described by School Library Journal, "This title celebrates independence, self-confidence, and bravery to try the new even after defeat as Oona becomes aware of the true treasure in her personal effort."
Evergreen by Mathew Cordell
When Evergreen, a shy squirrel who is afraid of everything, has to make a journey to aid a sick relative, she must face her fears and rise to the occasion. This sweet picture book by Caldecott medal winner Matthew Cordell is a classic tale of bravery and love that is sure to delight young readers for generations to come.
Very Good Hats by Emma Straub
Bestselling novelist and owner of her own bookstore, Emma Straub tries her hand at an entertaining children's picture book, a "joyous and inventive read-aloud" that will "inspire kids to see ordinary objects in a whole new way," says publisher Rocky Pond Books. Throughout Very Good Hats, readers will discover how we make our own outfits, "that anything can be a hat if you believe it is" (Rocky Pond Books), and why we are so unique.
FOR YOUNG ADULTS
A Ruinous Fate by Kaylie Smith
"Fate does not choose the weak. Fate chooses the ready." So declares Disney-Hyperion, publisher of A Ruinous Fate. It is further described by author Aiden Thomas as "filled with fantasy tropes you know and love, made all the richer with a diverse cast of magical beings ... this action-packed fantasy adventure and high stakes roll of the dice is like playing Dungeons and Dragons with your best friends!"
The Stolen Heir: A Story of Elfhame by Holly Black
The first book in this captivating duology returns you to the opulent world of Elfhame. As described by publisher Little, Brown and Company, this novel about a runaway queen, a reluctant prince, and a quest that may destroy them both, is "filled with intrigue, betrayal, and dangerous desires."
FOR ADULTS
Spare by Prince Harry the Duke of Sussex
Vividly depicted by publisher Penguin Random House, "It was one of the most searing images of the 20th century: two young boys, two princes, walking behind their mother's coffin as the world watched in sorrow – and horror. As Diana, Princess of Wales, was laid to rest, billions wondered what the princes must be thinking and feeling – and how their lives would play out from that point on. For Harry, this is that story at last. With its raw, unflinching honesty, Spare is a landmark publication full of insight, revelation, self-examination, and hard-won wisdom about the eternal power of love over grief."
I'm No Philosopher, But I Got Thoughts: Mini Meditations for Saints, Sinners, and the Rest of Us by Kristin Chenoweth
Actress, Broadway star, and bestselling author Kristin Chenoweth shares her musings on creativity, loss, love, faith, and closure throughout the pages of I'm No Philosopher, But I Got Thoughts. Her uplifting stories from her personal life, inspirational quotes, and prompts and prayers make this the perfect read for those dreary winter days when you find yourself in need of a little extra pick me up, a bit of laughter, and a reminder that kindness goes a long way.
How To Sell a Haunted House by Grady Hendrix
Affectionately dubbed the "Horror Master," Gary Hendrix pens heartfelt and terrifying stories about love, history, and horror. In his latest humorous thriller, estranged siblings Louise and Mark are forced to get along as they try to sell their childhood home following the deaths of their parents. But as you read How To Sell A Haunted House, you'll discover that some houses don't want to be sold, and Louise and Mark's home has other plans for them both.
Finlay Donovan Jumps the Gun by Elle Cosimano
Family is the focus of this funny and twisty page turner featuring a deeply engaging cast of characters. This third installment of the popular Finlay Donovan series is aptly summed up in Mystery and Suspense magazine: "Sassy, ludicrous, sexy … If you're a fan of crazy off-the-wall antics and hysterical comedy, sexy tension laden chemistry, and an outstanding who's-the-bad-guy mystery, [this] is for you!"
A Day of Fallen Night by Samantha Shannon
This sweeping and breathtakingly expansive epic – the standalone prequel to Priory of the Orange Tree – delves into the lives of four women and shares a course of events that shaped their world for generations to come.
Suzanne Lucey
Suzanne, along with her husband, Dave, owns Page 158 Books, located at 415 S. Brooks St. in Downtown Wake Forest.