Good Reads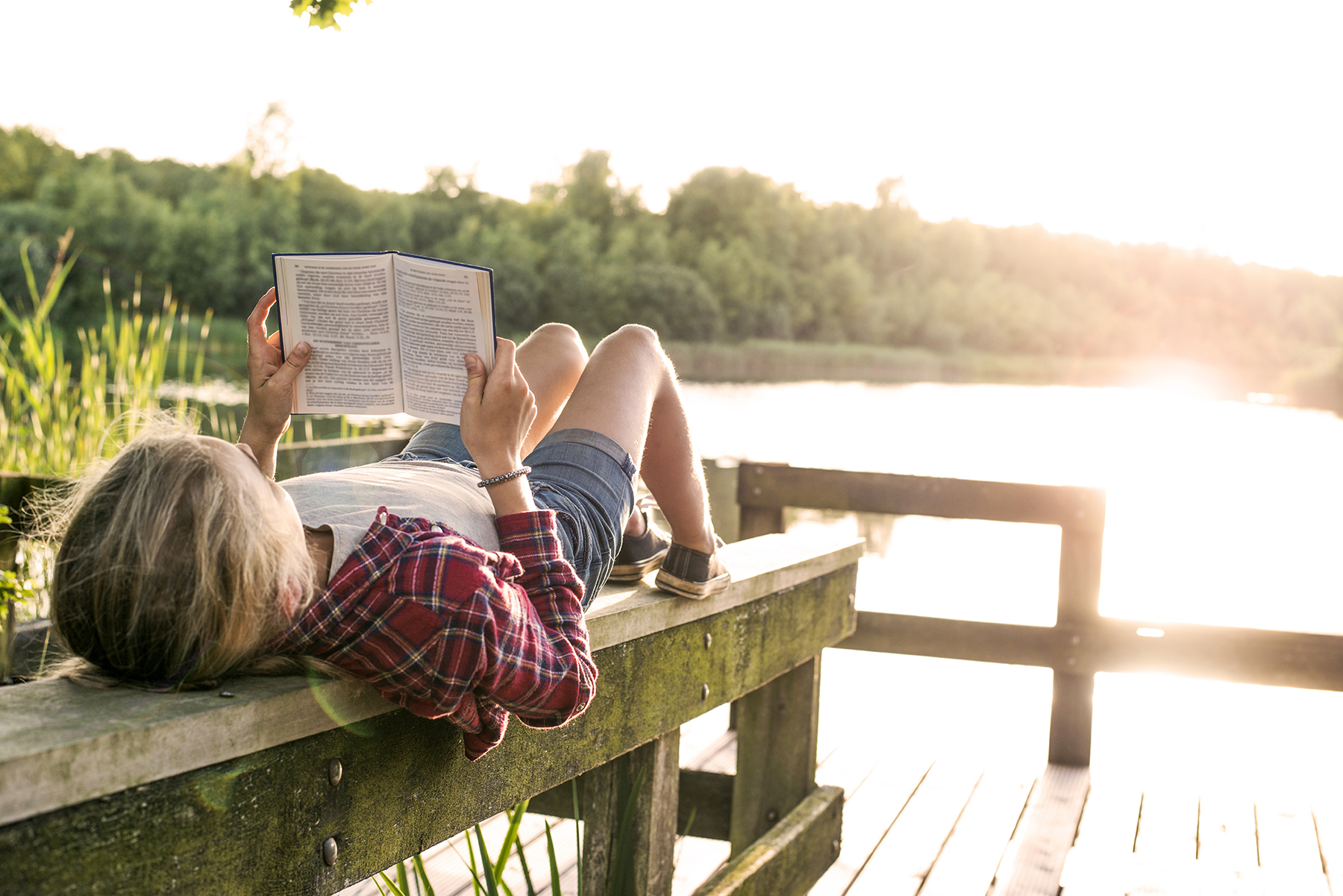 Do you remember snuggling on a grandparent's lap and having them read to you? Can you recall a beloved childhood story you read cover to cover, time and again? Perhaps you've recently discovered a new favorite, recommended to you by your best friend who instantly knew you'd love it. Books create such a bond that ties us to certain people, places, and memories. My wish for you this summer is that one (or all!) of these great reads will sweep you off your feet, forever connecting you to when and where you enjoyed reading it.
CHILDREN
Mom, Me and the Mulberry Tree by Tanya Rosie
As the sun starts to rise, a young girl and her mother set out on a bus, riding knee to knee to visit their mulberry tree in the English countryside. What ensues is a lovely outing to be remembered for days to come. This tender and heartfelt story that is beautifully illustrated sweetly honors time spent with the ones you love.
The Royal Trials – Last Gate of the Emperor #2 by Kwame Mbalia and Prince Joel Makonnen
The action never stops in this second book of the Last Gate series by Prince Joel Makonnen and North Carolina's own Kwame Mbalia. Yared the GR8 is still trying to lead his kingdom as well as be the head gamer extraordinaire. More problems and more fun are waiting to be discovered in this well-paced story. (Also out this summer is Tristan Strong Punches a Hole in the Sky: The Graphic Novel by Mbalia.)
Hey, Bruce! by Ryan T. Wiggins
As described by publisher Disney Books, "In Hey, Bruce!, the bear experiences … well, whatever readers want him to. Rupert, Thistle, and Nibbs, the fun-loving mice in Bruce's begrudgingly expansive family, guide readers on a quest for a fun reading experience, with Bruce the ever-reluctant star. As readers turn the page, flip the book, and follow the mice's increasingly silly instructions, Bruce is sent flying and tumbling – all as he looks right up the reader's nose! How will you interact with Bruce? Bruce's life is what YOU, the reader, make it ..."
Jessi's Secret Language (The Baby-sitters Club Graphic Novel #12): A Graphix Book (Adapted Edition) by Ann M. Martin
Do you remember this series from your childhood? Well, these are the same books – now adapted in graphic novel form! Not only are graphic novels fun and entertaining, they really help with reading comprehension. In this brand new book, Jessi is new to The Baby-sitter's Club and is trying to fit in when she meets a deaf boy and they need to communicate with sign language. But soon, all of the kids want to learn how to sign. How will Jessi juggle it all?
TEEN
Belladonna by Adalyn Grace
New York Times' bestseller Adalyn Grace's latest work features a girl who teams up with Death to solve a murder mystery. Set in a gothic manor full of family secrets, Belladonna has everything – romance, a dash of fantasy, and twist and turns that are as dark and mysterious as the halls of Thorn Grove.
Aces Wild: A Heist by Amanda DeWitt
The Six of Crows goes to Las Vegas in this teen heist suspense novel. Per the author's website (amandadewitt.com), "Some people join the chess club, some people play football. Jack Shannon runs a secret blackjack ring in his private school's basement. What else is the son of a Las Vegas casino mogul supposed to do?" Find out as he tries to save his family and friends in this thriller.
ADULT
Life on the Mississippi by Rinker Buck
As described by publisher Simon & Schuster, "The eagerly awaited return of master American storyteller Rinker Buck, Life on the Mississippi is an epic, enchanting blend of history and adventure in which Buck builds a wooden flatboat from the grand 'flatboat era' of the 1800s and sails it down the Mississippi River, illuminating the forgotten past of America's first western frontier."
The Edge of Summer by Viola Shipman
Protagonist Sutton grew up with her mother in the Ozarks. It was just the two of them because her mom always told her that the rest of her family perished in a fire. The older Sutton got, the more she wanted to know who her family was – but her mother never said a word about them. Upon her mother's death, Sutton discovered that the lifelong answers she sought may be found in a resort town on the Lake Michigan shoreline … what ensues is a heartwarming story that is perfect for beach or poolside reading.
What If? 2: Additional Serious Scientific Answers to Absurd Hypothetical Questions by Randall Munroe
According to publisher Penguin Random House, "The millions of people around the world who read and loved What If? still have questions, and those questions are getting stranger. Thank goodness xkcd creator Randall Munroe is here to help …" Filled with bonkers science, boundless curiosity, and Randall's signature stick-figure comics, What If? 2 is sure to be another instant classic adored by inquisitive readers of all ages.
The It Girl by Ruth Ware
After reading The It Girl, you will undoubtedly be convinced of Ruth Ware's talent for writing a compelling, riveting novel. Centered around a mismatched group of devoted and inseparable Oxford Uni friends (think St. Elmo's Fire), with April as the "It" girl – flamboyant and ritzy and living a plush lifestyle … and by the end of their first term, dead – the story comes in waves of past and present. A decade after her death, with the man convicted of killing her having died in prison, her roommate and best friend's world is turned upside down when a young journalist sets out to find the truth as new evidence surfaces. But there is danger in discovering the truth – each friend has a different version of the real April, and are all questionable in her death. With the truth being right in front of me, which I was unable to figure out, The It Girl contained a definite twist that left me shocked and dumbfounded.
The Big Dark Sky by Dean Koontz
According to the author's website (deankoontz.com), "A group of strangers bound by terrifying synchronicity becomes humankind's hope of survival in an exhilarating, twist-filled novel by Dean Koontz, the #1 New York Times bestselling master of suspense … Through a bizarre twist of seemingly coincidental circumstances, a band of strangers now find themselves under Montana's big dark sky. Their lives entwined, they face an encroaching horror. Unless they can defeat this threat, it will spell the end for humanity."
Suzanne Lucey
Suzanne, along with her husband, Dave, owns Page 158 Books, located at 415 S. Brooks St. in Downtown Wake Forest.